Best eWallet Bookmakers and Betting Sites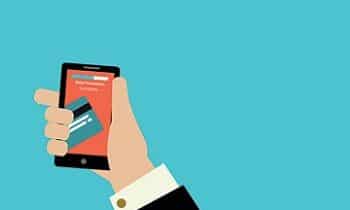 eWallets, sometimes referred to as digital wallets, electronic wallets, or virtual wallets, are used to electronically receive and send money over the internet.
Users open an account and deposit funds in a variety of ways. The most common methods of funding eWallet accounts are by using a credit/debit card or by electronic bank transfer although many eWallets can be funded by using prepaid cards, Bitcoin, or by transferring funds from another eWallet.
Users can have multiple "purses" which contain different currencies and the money can be withdrawn at any time.
Once the eWallet account is funded, the user can then pay for online purchases, send money to friends, or receive payments.
Some issue a physical card that resembles a credit card. Aside from being able to perform online transactions, some of these cards can be used at land-based businesses and at select ATMs to withdraw cash.
EWallets are one of the easiest and most popular ways of depositing money into online betting accounts.
The vast majority of internet casinos and online bookmakers accept such deposits and a lot of them allow you to withdraw winnings back into your eWallet account. These transactions can even be performed on mobile devices.
If you plan to use an eWallet for betting purposes, it is strongly recommended that you use one of the biggest betting companies.
There are numerous eWallets to choose from but companies such as Skrill, Neteller, PaySafeCard, and PayPal are more widely accepted at international gambling companies than most others.
Best 10 eWallet Betting Sites [2021] – Updated List
Rank
Bookmaker
Bonus
Safe & Trusted
Rating
Get Started
How and why should you use eWallets for Sports Betting?
There are many reasons for punters to use eWallets for betting. Aside from being safe and secure, most eWallet betting deposits are instantly credited to betting accounts and transactions do not require banking or credit card information to be sent over the internet. This payment method is accepted at most betting sites which gives users a wider selection of bookmakers to choose from.
Depositing this way is easy to do. Simply log into your eWallet-friendly sportsbook and find the "deposit" option. Enter the required information and when prompted for payment method you just need to click on your preferred eWallet. Presto!!
Is it Safe to use eWallets for Online Betting?
Using eWallets for betting is very safe. When you make deposits by this method you are not sending any sensitive data such as bank or credit card information. As long as your bookmaker uses a secure website that uses SSL and encryption. It should go without saying that you need to keep your eWallet information private and avoid using unsecured internet connections.
Are there any eWallet Fees for Deposits and Withdrawals at Sportsbooks?
Most eWallet betting sites do not charge any fees on deposits but some will charge a fee for making a withdrawal. Punters need to find out what the policies are at their sportsbook. What about fees you ask? Well, it depends on the individual eWallet but users can expect to be hit with a few minor fees. Every time you make deposits and withdrawals bookies have to pay fees too. So you should do this less often to avoid limitations, or just choose bookies that don't limit players.
Some charge a small percentage on transactions but one of the fees that you need to watch out for is the currency exchange fee. Make sure you check with your eWallet provider and sportsbook to find out what fees apply.
How to Make Deposits and Withdrawals Using eWallets?
Making a deposit or withdrawals at an eWallet betting site is a very straightforward and quick operation. To make a deposit you need to sign into your betting account and click on the "Deposit" link. You will usually need to just enter some basic information such as the deposit amount and any promo codes that might apply.
You will then be asked to choose a payment method. Select the company name of your eWallet and continue to follow the instructions. You will usually be redirected to your website to confirm the transaction and then redirected back to the sportsbook.
Once the transaction is complete you should find that your betting account has been instantly credited. If there are any issues you should contact the bookmaker's customer support team.
Making withdrawals is just as easy although be warned that not every eWallet bookmaker allows withdrawals. Assuming you may make an eWallet sportsbook withdrawal you will need to sign into your betting account, go to the banking section and click on the "Withdrawal" link.
The steps are almost identical to making a deposit. Just follow the instructions and selected your provider when prompted for a withdrawal method. Unlike the instant eWallet deposits, withdrawals can take anywhere from a few minutes to a few days to be credited to your account. Check with your provider and bookmaker to find out what the waiting period is.
E-wallet withdrawals are recommended when the deposit method you used is not available for withdrawals. At Boku betting sites you can make withdrawals with Neteller, PayPal, Skrill and many others.
What are the Best Betting Sites that Accept eWallets?
It is important to know that some eWallets are more widely accepted than others. For example, Gamblingjudge.com recommends 115 betting sites for Canadians. 98 of these bookmakers accept Skrill, 87 accept Neteller, and 57 accept PaySafeCard. Other payment methods may be used like an e-wallet, like the My Neosurf account. You can make deposits at Neosurf betting sites with vouchers directly from this account.
However, just 15 accept PayPal and only 12 accept ecoPayz. You can see how much more choice a Skrill user has compared to a PayPal or ecoPayz user. It is good to mention that we update our lists of betting sites regularly. Have a look at the best ecoPayz betting sites.
Pinnacle, and Marathon Bet allow both Neteller and Skrill payments as do Sporting Bet, Bet Victor, Expekt, and Betsson.
You can easily find out what bookmakers accept your eWallet by referring to the bookmaker database at Gamblingjudge.com. Select your country and then choose your eWallet from the "By Payment Method" menu.
Are eWallets Good for Bonuses? What are the Best eWallet Bonuses?
An eWallet sportsbook deposit is generally a good way to claim a bonus but be warned that some betting sites do not allow customers to claim bonuses for eWallet betting deposits. Be sure to read the terms and conditions of the bonus you plan to claim.
Those who deposit using eWallets can cash in on €50 in bonuses at Unibet, 18Bet, and NetBet while up to €200 in betting bonuses can be yours when you deposit using eWallet at SBObet or OddsRing. Punters can also claim as much as $2,500 at BetOnline.
Are Some Countries Banned from Using eWallets?
Some eWallets are banned in some countries. Every provider is different so you need to check with them to find out where it is accepted.
Can eWallets be used in the UK?
Yes, several eWallets are accepted in the UK. Punters can deposit in such a way at Betfair, William Hill, as well as at Betfred, Bet at Home and many others. Check out Gamblingjudge.com's bookmaker database to find out what highly-rated sportsbooks accept eWallet payments.
What are the Advantages and Disadvantages of Using an eWallet?
So many international betting sites accept eWallets as a payment method which gives users a lot of options when choosing a bookmaker. Using such a payment provider for betting deposits is fast and very easy. Most of them have high limits and deposits are instantly credited.
Users don't necessarily need to have a bank account or credit card and transactions are secure. Even though eWallet bookmaker withdrawals can take a couple of days, they are still just as quick, if not quicker, than most other methods.
Some may consider the fees to be a bit of a hassle but many other methods involve fees as well. The convenience and speed of eWallet transactions offsets the small fees that may be charged.
Other articles you might like: