Cheque Bookmakers and Betting Sites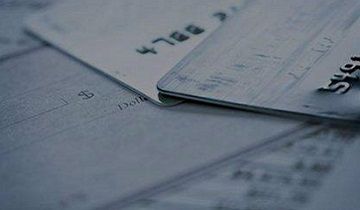 A cheque is essentially a document that orders a bank to pay money to a recipient from the cheque writer's bank account.
It's kind of like an IOU. A person fills out a blank cheque by entering the recipient's name and the amount of money to be paid.
The recipient then takes it to the bank and redeems it for cash.
Cheques are not used as much these days but they are still a legitimate form of payment.
Even some bookies on the new bookmakers 2023 list accept this antiquated payment method, or others like Visa.
Our recommendation for bookmakers with cheque deposits
William Hill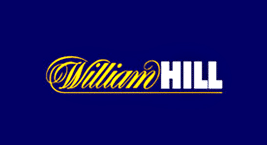 Register today at William Hill and get the sports welcome bonus: €30 after depositing just €10! Code: 'P30'.
Best Bookmakers
in 01 November 2023 – Updated List
Rank
Bookmaker
Bonus
Safe & Trusted
Rating
Get Started
How and why should you use Cheques for Sports Betting?
If you have no internet access or do not feel safe doing online financial betting transactions then you might consider writing a cheque to make a bookmaker deposit. There really aren't many other reasons to do so.
To make a cheque bookmaker deposit you will need to contact the bookie to confirm the name of the recipient.You will then fill out the blank cheque remembering to also include the deposit amount and your sportsbook username or account number. Don't forget to fill out the date and sign it too.
Once this is done, put the cheque in an envelope with the recipient's address on it, put the proper postage stamp on the envelope, stick it in a mailbox and wait. It could take up to 3 weeks to arrive at its destination and then another few days for the cheque to get processed and your betting account credited. In most cases, the bookie's customer service department will inform you when the funds are available to you. Of course, you could always speed up the delivery time by using a courier.
Withdrawals are done much in the same way. You can go to the "Banking" section of your sportsbook to process the withdrawal. Select "Cheque" when asked for a withdrawal method. You will need to provide some basic information to complete the process. Once you have completed the transaction, the betting site will send the cheque in the mail.Be prepared to wait.
These transactions can also sometimes be initiated over the telephone.
Is it Safe to Use Cheques for Sports Betting?
Yes. Although this particular method takes the longest of any payment method, using cheques for wagering might be the safest. Unlike other methods, there is no need to transmit personal information over the internet. The biggest worry that a cheque user has is that the cheque gets lost in the mail. In such cases the cheque is pretty much useless as only the recipient on the cheque can cash it.
Are there any Cheque Fees for Deposits and Withdrawals at Sportsbooks?
Generally speaking, betting sites that accept cheques do not charge fees for such deposits although most banks charge a small fee for each cheque transaction. It all depends on which bank you use and what kind of account you have.
Some sportsbooks will charge a small fee for this type of withdrawals but this is not always the case. Some absorb the cost of the transaction and postage fee. See your bank to find out if any fees apply.
What are the Best Betting Sites that Accept Cheques?
Cheques for betting are not the most commonly accepted method but some respected bookmakers will accept them. For example, if you live in the UK then Gamblingjudge recommends 93 bookmakers. 14 of them accept cheques for betting. Betfair, William Hill, Paddy Power, and Betfred allow you to bet with cheques as do 888, Intertops, 188Bet, and BetOnline.
Go to the bookmaker database at Gamblingjudge.com to find out which online bookies accept this payment method.
Are Cheques Good for Bonuses?  What are the Best Cheque Bonuses?
Well, if you are willing to wait then cheques are a good way to collect bonuses. You can get up to €100 at €250 at 1Bet2Bet, $500 at BetOwi, and a generous bonus of up to $2,500 at BetOnline and of course BET3000.
You can find many more valuable bonuses for cheque wagering deposits at Gamblingjudge.com.
Are Some Countries Banned from Using Cheques?
Cheques are accepted almost anywhere but certain banks in some countries place restrictions on their use.  You are advised to check with your bank to find out where you can and can't send them.
Can Cheques be used in the UK?
Yes. This form of payment may be used in the UK but bettors should know that there are only a few bookmakers that accept them. Gambling Judge recommends 93 sportsbooks for the United Kingdom but only 10 of them accept cheques.
What are the Advantages and Disadvantages of using Cheques for Betting?
The biggest advantage to using cheques for wagering is that it is one of the safest methods. No need to send sensitive data over the internet.The fees are also relatively low.
There are quite a few disadvantages though. Primarily, it can take several weeks from the time you send the cheque until the time it is actually credited to your account. The same goes for withdrawals. Also, not too many bookies allow cheques for betting which means that you are really quite limited when you want to find a bookie.
FAQ about Cheque Bookmakers and Betting sites:
Is a payment instrument available in order to pay a specific amount in a specific currency from a person, institution, private operator to another.
Not all of them, this payment method is not in trend anymore, but you can still find some operators that accepts Cheques.
Generally speaking, no, but some operators will add the fees in your bets or in your winnings. You should read the Terms and Conditions available on bookmakers websites about fees and taxes.
Yes, if you will find bookmakers that accept Cheques, most of them will allow the withdrawal.
The fastest way to do this operation is to make a trip to the bookmaker office.