December 17, 2019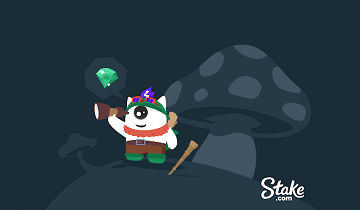 Stake has promotions and bonuses that meet the expectations of both recreational punters and those who play the long game.
Once punters apply for membership and make a deposit they can take advantage of all these offers and on selected occasions, participate in several campaigns simultaneously.
This is one of the main advantages of playing at this casino and sports book, but they come at a price.
There is no welcome bonus for those who join the casino, at least not in the traditional way expected by punters.
Stake Promotions for Competitive Players
As stated above, there is no classic Stake welcome bonus for sports betting or casino games. This would normally have a deterring effect on prospective players, but the gambling operator has other promotions that compensate this deficiency. Unlike standard offers which award bonuses automatically to those who make a deposit, some of their campaigns are aimed mainly at competitive punters.
Stake Races is their newest promotion that rewards perseverance, by dishing out prizes to those who play here often. The races take place over the week, with one major event on Saturday which goes by the name of Mega Race and two tournaments on Sunday.
The Saturday competition starts at 12:30 PM UK time and it concludes 90 minutes later, while sporting a $5000 guaranteed prize pool. From Sunday to Monday players can take part in two consecutive races, each with a $1000 prize pool and duration of two hours.
Check Out Stake Offers for Special Games
One of the main qualities of Stake casino is its uncanny ability to surprise players with new and original games. Their promotions reflect this attitude and some of the biggest bonuses are offered to those who give exclusive games such as Pachinko a try.
Those who win a bet on Plinko with a high multiplier will win a maximum of 0.2 BTC, as long as they bet a minimum of 0.0001 BTC. In order to participate in this promotion, players have to place the bet before it begins, while attaining at least Bronze VIP level.
In the same category of exclusive offers we find The Swift Scout promotion for the Mines Challenge where players have to bet a minimum of 0.0001 BTC. Stake has a special requirement for this offer, as players must have a minimum of 10 posts on the forum.
The prize pool differs based on how many people participate, but players are guaranteed to win a share of at least 0.01 BTC.
Sports betting fans have their own promotion which goes by the name of Perfect 10. This sports challenge requires players to bet on an event that pays at least 10 times the stakes on a single or multi bet.
The minimum qualifying amount is 0.0001 BTC and once again, participating players must have a minimum of 10 posts on the forum. The biggest possible prize pool is 0.08 BTC, assuming more than 200 people sign up, but participants are certain to chase a minimum of 0.01 BTC.
Stake Promotions and Bonuses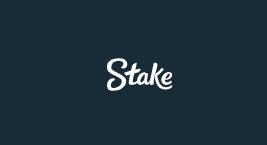 Stake Races
VIP Challenge – Treasure Chest
X-mas Spins – Roulette Challenge
Telegram Challenges
Stake Community