Find Your Bookmaker – Complete Guide [2023]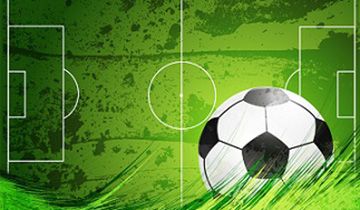 Trying to find the right sportsbook can be an intensive process. There are so many factors to take into consideration that it can all be quite overwhelming.
Some have excellent bonuses and promotions but their odds are too juiced. Others have great odds but they lack interesting promotions.
Some punters are looking for a bit of gaming variety. They want to lay sports bets, play a few hands of poker and maybe spin a few slot reels and find out how to win the maximum payout of bookmakers.
One thing that most punters look for is fast payouts and an excellent reputation. They don't want to take their chances with a sportsbook not paying or stealing their money.
Best Online Bookmakers
in 01 November 2023 – Updated List
Rank
Bookmaker
Bonus
Safe & Trusted
Rating
Get Started
Punters want to be assured that their personal information is secure and that they are playing on infrastructure that ensures fair play.
So, where does one start? Well, this all depends on what a punter is looking for. If they place a high value on bonuses and promotions then there are certainly hundreds, if not thousands of websites that offer customers great welcome bonuses. The same can be said of bookies that offer the best odds. There are numerous online operators that offer low juice on sports markets.
A lot depends on what kind of a bettor one is. Are they a nickel and dime bettor? A recreational bettor who likes betting $50 on a match? Perhaps the punter is a high-roller who is wagering thousands of dollars on a single event? These are points to consider when searching for a bookie to suit your needs.
It's easy to be blinded by attractive deposit bonuses. Maybe a sportsbook is offering the best bonus you've ever seen. You check their site and see that the odds that they offer are great too. Many novice punters would probably be very quick to jump on the bonuses and start taking advantage of the tasty odds but there is yet another consideration that an online sports bettor needs to think about before diving in head first.
They want to ask themselves if the company is reputable. They need to know if it is licensed and regulated. They must realize that each gambling jurisdiction is different and that while most are trustworthy, there are a few that have less than stellar reputations and are known to host rogue operators.
In some countries, a license is virtually meaningless. Thankfully, most internet gambling jurisdictions adhere to very high standards and operate with a high degree of integrity.
Savvy punters can get the most out of their internet gambling experience if they do a bit of investigating. There are many resources available on the internet that provide thorough, objective, and non-biased assessments of online bookmakers. One of the best places to find this helpful information is at Gamblingjudge.com.
Not only can you find reviews, license information, and a lot of other helpful pointers at Gamblingjudge.com, you can also find the biggest free bets found online. Be sure to take a look before you commit your gambling money to anybody. You will be happy that you did.
Sports Betting Companies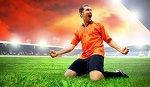 There are countless sports betting companies that exist throughout the world. Before the explosion of online gaming, land-based gambling establishments were found in casinos and betting shops on top of the immeasurable numbers of bookies that operated out of call centers and local bars.
There is no doubt that gambling was popular then. When the internet age began, bookmakers saw the potential for an even larger customer base and they were right. These days, internet gambling sites are raking in billions of dollars and many jurisdictions have profited handsomely.
Some of the biggest betting companies on Earth have established themselves as trustworthy entities with strong long-term business plans. They practice fair play and abide by strict standards and regulations.  They know that if they keep their customers happy and play by the rules then they will benefit greatly over the long-term.
International gambling companies like Ladbrokes and William Hill have been around for several decades and they continue to be among the most trusted names in sports betting. Other industry leaders such as Paddy Power, Betfair, and BetVictor continue to lead the way in offering their customers the latest options such as in-play betting and live streaming. They also have a focus on customer protection and satisfaction.
Punters often hear about websites that abscond with player funds or are notorious for payout issues. It is important to keep in mind that these operators are a very small minority and their reputations should not sully the reputations of the vast majority that brings a high level of honesty, transparency, and customer satisfaction to the industry.
It is actually quite easy to avoid the rogue ones. By doing a bit of homework like referring to Gamblingjudge.com, punters can be steered away from the suspect ones and directed to the most reputable ones on the internet.
Best Bookmakers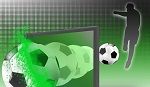 What are the traits of the world's best online bookmakers? For starters, they have successfully gone through a rigorous licensing process in which every aspect of the operation has been thoroughly scrutinized. The best ones have gained the trust of their customers and they keep clients happy with regular rewards and sign up free bets that are easy to collect.
They are able to offer the most competitive odds on the widest range of markets and they are constantly delivering the latest technology such as mobile betting, secure servers, and live streaming.
Regardless of the complexity or laxness of the regulations by which they are bound, the best sportsbooks strive to deliver the safest and fairest gaming experience possible. Costa Rica is not known to have the highest standards when it comes to regulating companies but Costa Rican gaming sites such as 5 Dimes and Sportsbet have been and continue to be among the most reliable online gaming sites around.
There are several companies in less regulated destinations that are industry leaders. Of course, internet betting enthusiasts can't go wrong when they choose to play at a UK-based sportsbook like Betfred or Genting Casino. Punters should know that this location holds their bookies to some of the highest standards in the industry.
Sites like Bwin and 32Red hold licenses under the United Kingdom Gambling Commission and they are among the most respected websites in the industry. See the best bookmakers here.
Compare and Filter Bookmakers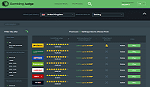 Gambling Judge makes it easy to search for the best sportsbooks. The handy filter tool allows punters to look for a bookie using several different criteria. At the top of the page, you can first select your country and then choose the type of gambling site you are looking for.
This will produce a list of online betting sites that are available for your region. The filtering tool is much more in-depth. For example, if you are looking for an operator that rewards new customers with a welcome bonus then you can select this option and check out the best options in this area, like 18Bet, Dafabet, Nordicbet or Sbobet.
If you plan on making a deposit using Neteller then you can narrow down the results to the ones that accept Neteller. Fans of live betting who like to use their mobile devices can simply select those parameters and they will be able to see all of the betting sites that match their search. There are many different combinations that punters can select in order to find the right choice. Filter your favourite websites here.
Best Sportsbooks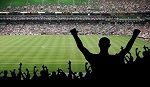 It can be helpful to understand how sportsbooks operate and where they get their odds from. If you are a novice sports bettor, you might not realize that the odds usually vary between these companies.
It is important to get the best possible price. Why pay $109 for a pair of shoes when you can buy the same shoes next door for $89? It's the same premise when shopping for odds.  One betting shop might pay back $20 on a winning $10 bet while the shop next door will pay $25 for the same $10 bet.
Finding a top sportsbook that offers their customers regular bonuses has become a main factor in selecting the right book. Perhaps a sportsbook's odds offer a little less value than the competition but the added value of some bonuses can more than make up for that.
Just remember that as with any business, a company's reputation goes a long way. Be sure to gather all the information that is available in a review so that you can make an informed decision. And don't forget to take advantage of the money back betting offers. See our top sportsbooks here.
Sportsbook Reviews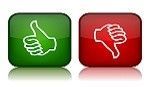 One of the most valuable resources that Gamblingjudge.com can offer punters is their in-depth sportsbook reviews. These reviews can save punters a lot of time and effort. Online bettors can read up on a company's license information, the regulations under which they operate, what kind of offers are available and what kind of odds are offered in the various sports betting markets.
Punters can also see how good or bad the customer service is and find out how easy or hard it is to navigate the site.
Gambling Judge's reviews will tell punters about any special features such as live streaming or the availability of up-to-date statistics that can help punters with their handicapping. After reading a review, you will have a good idea if the operator is right for you.
It is an excellent way to find out about its reputation and learn about payment options, payouts, and how to contact them if you have any other questions or concerns. See our list of sportsbooks reviews here.
Safe Betting Sites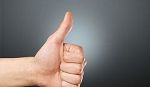 Punters generally tend to think about no deposit bonuses, payment options and the kinds of odds that are offered when they choose a bookmaker. While these are definitely prime considerations, a website's commitment to protecting their customers should also be thrown into the equation.
Most online gambling jurisdictions take player safety very seriously. If you have ever made a withdrawal then you know first-hand that reputable companies demand identification, verification of residency, and verification of payment methods among other things.
These measures may have been a little frustrating but they are necessary and designed to protect players. These steps ensure that the customers are of legal age and the companies are doing their due diligence in the fight against fraud and money laundering.
Safe betting sites are serious about protecting their customer's personal information and the reputable sportsbooks ensure that their gaming software meets or exceeds standards that ensure fair play. Even in jurisdictions that are known for lax regulatory oversight, top sports go above and beyond the requirements to ensure that their clients are protected.
Most operators know the importance of trust between the business and the customer. You shouldn't be surprised if companies like Bet Victor, Expekt or Bet at Home require you to complete the KYC process. See the safest betting sites here.
Legal Betting Sites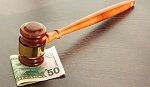 Punters are advised to take certain steps to protect themselves to ensure they get the best online gambling experience they can. One of the things you need to check before you open a betting account and deposit money is if you are legally allowed to place bets there.
Even if the sportsbook is one of the most reputable, you need to be sure that the regulations within your location allow you gamble there. This is where reading the terms and conditions can save you a lot of time and aggravation.
Gambling Judge's database can help you find a legal betting site. Punters can use the search function to filter results based on your jurisdiction. By doing this, punters are assured that the site they choose is not only legal, but it is also a reputable and well-regulated site that holds a valid gambling license.
Punters will also be able to find out what kinds of methods are available for legally transferring money to and from their accounts. Playing at a website like Party, 10Bet, 888 or Boyle Sports ensures that you are not committing an illegal activity and that you have a very high chance to be able to receive your funds. See the legal betting sites guide here.
Betting Exchanges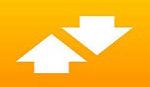 Betting exchanges are becoming more popular venues for sports bettors to get their action. Those punters who use betting exchanges such as Matchbook and Betdaq know that they can usually find better odds at these sites than they can at traditional sportsbooks.
There is a significant difference between the traditional ones and sports betting exchanges. The main difference is that when you wager through a a regular bookie, you are betting directly with the online betting site.
When you place a bet through a sports betting exchange, you are betting directly against other punters. At a sportsbook, the odds are fudged so that it can make their vig. At an internet betting exchange, a small commission is charged on a winning bet.
At an exchange, a punter can choose to either "lay" a bet or "back" a bet. Backing a bet means that the punter is proposing a wager. If for example, the punter wants to bet $50 at even money (also called EVS betting) on Seattle to beat San Francisco in an NFL game, then the punter becomes the backer.
If you have decided to continue your path along with Betfair, we have prepared a special guide for you about making a living on Betfair.
For the bet to take place, someone needs to accept the wager. The person(s) who accept the bet terms becomes the "layer". Both parties are needed for the bet to become active. If the backer is unable to find a layer then there is no bet. See all exchanges here or compare them here.
Financial Betting Sites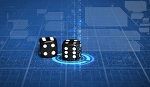 Financial betting is also known as spread betting. It is very similar to sports betting except that punters place wagers on financial market movements instead of sporting events. In essence, a punter will bet on the market either gaining or falling.
Money can be made on both outcomes. Financial bettors stand to make bigger profits but they should also know that they face the increased risk of losing more too.
A sports bettor who places a wager on a sporting event only stands to lose their bet amount while their winnings are based on fixed odds. In other words, they know how much they stand to win or lose before the event takes place. In spread betting, money won or money lost is an unknown.
Let's say that a certain financial market is sitting at 500 points and you want to bet that it will rise. You wager $10 and then sit back and watch the market do its thing. For every point the market gains, you win $10. So if the market goes up 5 points then you have made $50 if you close the bet at that point. However, you also lose $10 for every point lost. So if the market drops 5 points then you are down $50 at that point.
Novices are advised to start slowly with low stakes. Lots of the top sportsbooks offer financial betting today: VBet, 188Bet, 2WinBet. See the complete list here or compare them here.
Pool Betting Bookmakers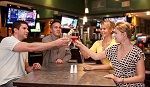 You can try another popular method of gambling at pool betting sites. Players pay a fixed price to enter a betting pool and the prize is determined by the number of entrants and the number of winners. Of course, punters can expect that there will be a little bit of money taken off the top for the operator to make their share.
An example of a pool bet would be 10 friends about to watch a horse race. Each person kicks in $2 and chooses a horse to win. This means there is a $20 pot. When the race is over, whoever chose the winning horse is the betting pool winner. If more than one person selected the winning horse then the prize pool is divided.
The biggest betting pool being currently offered is known as Colossus Bets which offers a top prize of £10 million. The price to take a shot at this monster prize is just £2. Punters can take a shot at the Colossus Bets jackpot at several sportsbooks such as PAF, MarsBet, Colossusbets, Skybet or Unibet. Here you can also place the Scoop 6 bet, also for only £2. Several other top sportsbooks offer pool betting. Check here our pool betting guide for more details.
Arbitrage Betting Sportsbooks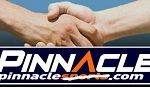 You may find this hard to believe but it is possible to guarantee profits in sports betting. Arbitrage betting is becoming a popular method for punters to make guaranteed money by exploiting the different odds that are offered at competing sportsbooks. If you're an arbitrage fan, you should also know what hedge betting is.
Arbitrage betting is also one of the best ways to get yourself limited, suspended, or banned from many sportsbooks so you need to take certain precautions to avoid detection. It should be pointed out that there are a few that welcome arbitrage bettors. Sites like Pinnacle, Betfair, and Matchbook will treat arbers like any other customer.
The strategy is simple. Arbers compare odds at different websites and search for discrepancies. A simple example would be finding a one that offers odds of 2.10 on the Cleveland Indians to beat the Detroit Tigers. You find another one that is offering Detroit at 2.10 to beat Cleveland.
If you were to wager, say $100 on Cleveland at 2.10 at the first book and $100 on Detroit at 2.10 at the other one then you are guaranteed to make a profit regardless of the outcome. The financial gain might be small but if this is done regularly then the money adds up.  The best arbitrage opportunities are available almost every day. See the arbitrage friendly bookmakers here.
Bookmakers by Features
Betting Sites with Cash Out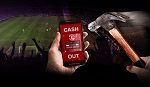 Many punters are familiar with that sickly feeling they get when they are watching their team collapse. Their once promising wager goes from bad to worse. Every fiber in the punter's body can sense that defeat is about to snatched from the jaws of victory.
Punters can now be thankful that there is a way to avoid this sickly feeling. Most sportsbooks offer what is called "cash out". This feature gives punters the opportunity to close their bets before the outcome of the game is determined. So, if the team you have bet on is winning but things are looking a little shaky, you can cash out your bet before the inevitable occurs.
Those who use the cash out feature will be offered a buyout of their wager. The price changes with the status of the event but it is a way of locking in a winner. Punters can also minimize losses by using this feature when they are losing their bets. The punter might not get too much for a ticket that is losing but they can at least recover some of their losses. In this sense it is not to be confused with the early payout, where your bet is paid out in full.
Another feature is the partial cash out. This allows punters to cash out a percentage of their bet and leaving a portion of it in play. See the best sportsbooks with the cash-out feature here.
Betting Sites with Partial Cash Out
As mentioned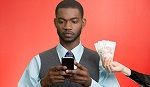 above, most websites that offer cashouts also offer partial cash outs. This option allows punters to lock in profits and minimize losses. Partial cash outs work the same way as cash outs except that punters have the options of leaving a portion of their bets alive.
Let's say you have a $10 bet on the Kings to beat the Blues at 3.00 odds. The Kings are holding on to a 3-2 lead with 5 minutes left but the Blues are pouring it on and you're getting nervous. You check the cash-out price and see that you are offered even money to cashout.
You have a couple of choices. You can let it ride and hope that the Kings survive to make you a $20 profit. You could cash out the entire bet and take your $10 profit or you could make a partial cash out. You have the option of cashing out half the bet which would pay you $10, thus recovering the cost of the initial wager.
This would leave $5 in play at even money. So if the Kings blow the game you come out even and if they hold on for the win you will be ahead $10.
Using the cash-out option can be especially helpful when betting on underdogs. See a list of bookies with "partial cash-out" here.
Bookmakers with Live Streaming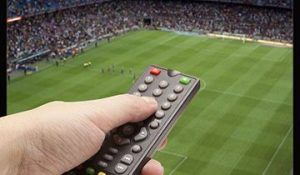 One of the latest and greatest features offered today is live streaming of sports events. No longer to sports fans need to subscribe to costly sports packages or be held hostage by local blackouts. More and more books are offering their customers the opportunity to view almost any event that is occurring.
Of course, it isn't just the customers who benefit from this convenience. The betting sites with live streaming are capitalizing on the increased revenues that have resulted from the explosion of live-play betting by offering live betting bonuses.
By streaming the events live and constantly showing odds and statistics, many punters have been drawn into the excitement of laying in-game bets. Live streaming enhances the cashout feature as well. Having the action play out in real time is a boon for both parties.
Websites like Sportingbet and Betsson have led the way but smaller ones like Youwin, Winner, BetMotion or Parimatch have begun to offer this service. Read our complete Parimatch review to find out about their special bonuses and promotions.
Mobile Betting Sites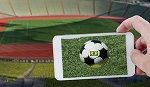 It is hard to imagine that placing a wager could get any easier. It is so convenient to be able to sit at home behind a computer screen and get some gambling action. Alas, technology advances once again and the gambling operators are quick to follow. Now, punters don't even need to be at home to place bets at their favorite online gambling site.
They can be stuck in traffic, sitting in a restaurant, or even at a noisy rock concert. Punters can be almost anywhere and still place their wagers using their mobile devices. As long as you can receive a wireless signal you can place bets, play online poker, or take part in a few casino games.
Sportsbooks have made their websites compatible with mobile devices and some even have separate mobile sites that are specifically designed for use with smart phones, iPads and other similar devices.  These mobile versions offer the same security and customer protection that are found at other top web-based gaming sites.
The interfaces are fast and easy to navigate. Live streaming, in-game betting, and any other feature that punters are used to having are available on mobile betting sites, even mobile betting bonuses. See best sites for mobile betting here, where we included the newest ones to offer this feature: Odds Ring, LeonBets, 12Bet or IWCasino.
Sites with Mobile Betting Apps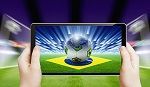 Sites that offer mobile betting realize that using an iPhone or iPad to navigate an internet betting site can pose a few problems. The website interface might not be easy to read and links are hard to find due to the much smaller screens.
The online betting industry leaders have adapted and many sportsbooks now offer their clients the option of downloading and using betting mobile apps on their devices. These apps are generally very secure, easy to use, and reliable. Some even let their customers use the streaming services.
The apps are always improving and speed is not an issue which enables punters to place live bets without worrying about slow software. Of course, this is all assuming that the user has a wireless connection.
Companies such as Favbet, 138, and TitanBet offer their mobile apps for download right on their site. Punters should keep in mind that they should use only apps that are found at the sports betting site. Using a third-party app can be risky. Also, always ensure that you are using a secure wireless connection.
Most of these apps allow customers to deposit and withdraw which requires the transfer of sensitive information. Punters should shy away from doing these mobile transactions on a free or open wireless connection. See all the mobile betting apps here.
Bookmakers Suitable for iPads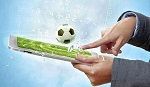 iPads are very popular devices that are found in many households throughout the world. Their compact and portable nature combined with their operational capabilities make them a great alternative to using a desktop or even a laptop computer. Naturally, the bookmakers want to be sure that punters are able to use their iPads to place wagers.
As mentioned above, more and more sites are targeting punter with mobile devices such as iPads and most bookies have their own betting apps that can be downloaded and used on iPads. In fact, many of them offer special promos to customers who use their iPads and mobile betting apps.
As mentioned above, these apps should be downloaded directly from the betting sites. Some of the latests that introduces such apps are Sporting Index, BetAdonis, TonyBet or Goldbet.
If you are looking for a website that allows iPad wagering then check out our full list with such apps here.
Bookmakers with the Best Odds Margins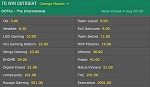 Bookmakers need to make their money. Despite all of the generous bonuses they are known to hand out, they are not in the business of charity. They sometimes take a little more of a bookmaker profit margin from some sports and they offer low juice on others.
If your forte is betting on Major League Baseball then you should shop around for the bookmaker that offers the lowest juice on Major League Baseball. Companies like Pinnacle, BetUs, and 5 Dimes have some of the lowest juice on baseball odds. If your sportsbook charges more than this then you should consider placing your action elsewhere.
Filtering these websites by odds margin on Gambling Judge you can easily see that there are some with odds margins better than 95%: Bookmaker.eu, BetAdria, Joinbet – some with margins below 95%: Crownbet, Redbet, Efbet, Mobilbet – and some with margins below 90%: RedKings, LsBet, Exclusivebet. Choosing a website with best margins is crucial when trying to make a long term profit.
A couple cents difference in odds may not seem like much but it can actually be the difference between grinding out a profit and losing money. When you consider the percentages that even the best sports bettors hit, you can see what a big difference a couple of cents can make.
This is a point that is often lost on novice gamblers. Without knowing any better, they lay their wagers on 20 cent lines. They must hit many more winning bets than their counterparts who would place the same wagers on lesser juiced odds. See the bookmakers with best odds margins here. 
Betting Sites with Statistics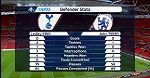 Statistics have always been an important tool for sports bettors. Before the internet made it easy, punters sometimes subscribed to periodical printed editions that were normally out of date by the time they arrived in the mail. With the modern availability of up-to-the-minute statistics, bettors are able to use this data to make informed betting decisions.
Many websites such as Marathonbet, Interwetten, and Intertops offer their customers a wide range of up-to-date and sortable databases with information and numbers pertaining to nearly any sport. Many also provide their customers with in-depth individual player statistics.
Analyzing the numbers and looking beyond them are important but so are other factors such as injuries, weather, and division rivalries. Fortunately, many operators provide sports bettors with this information too. They give their customers access to line movement information which can also be used as a tool when trying to pick a winning play. Comprehensive statistics are just another great feature offered to their customers. See all the sites that offer betting stats here.
Bookmakers that Offer Text/SMS Betting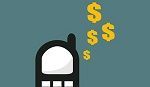 On the off-chance that a punter finds that they are away from home, out of wireless range, and must place a bet, one might think that they'd be out of luck. Not so. Once again sportsbooks are showing that they are keeping right up with technology in order to allow access to their gaming sites.
Most of the times customers are allowed to place wagers via text betting. After a punter verifies their messaging information, placing text/sms bets is a cinch.
Online bookmakers that have incorporated this method into their websites provide clear instructions for setting up and using the feature. Industry leaders such as Paddy Power and William Hill have excellent text and sms betting services and many more are hopping on the bandwagon.
Customers who have verified their information can place their text/sms wagers with the service. The punter is then promptly notified by text/sms of the confirmation.
Bookmakers by Limits
Sportsbooks with Low and No Minimum Limit Deposits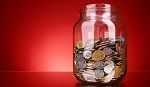 Not everyone who bets on sports is wagering with big bucks. Many punters find satisfaction in placing very small bets just for the sake of having a bit of action. Traditionally, sportsbooks have demanded minimum deposits that weren't exactly minimal.
The thought of a punter depositing $5 with the aim of placing 50 cent bets was unheard of. It was common for minimum deposits to be in the range of $25 and the minimum single bet amount hovered around $2. Sportsbook $10 minimum deposit sites are our recommendation for low-roller bettors as you can win bigger amounts and get more bonuses.
Slowly but surely, companies have changed their philosophy and are catering to the "micro bettors". Spo Some of the biggest online betting sites like NetBet, Betkurus or Betworld have opened themselves up to customers who are looking for low deposit betting sites.
We should point out that punters who like to play accumulators can win nice chunks of money with micro bets. Betting small also gives a punter the opportunity to test a system without risking much as well as enabling sports bettors to test the sportsbook.
Whatever the reason for wanting to make small deposits and place micro wagers, it's good to know that there are a lot of reputable websites that will allow this. Here is a list with the best ones.
Bookmakers for High Stakes and High Rollers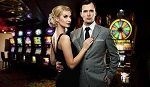 The flipside of the aforementioned micro bettors are the high rollers. Not content with making recreational $100 bets, high rollers place bets worth tens of thousands of dollars or more. It's not uncommon to hear of rich celebrities and other well-heeled people making million dollar wagers.
It should go without saying that not all bookies are equipped to deal with such a large wager. This why many operators place bet limits on punters. With bet limits, the bookmaker minimizes their exposure. Almost everywhere you'll find strict limits in place.
There is not really any such thing as no limit betting. It's common at even the biggest sites to have a $5,000 maximum bet amount although Pinnacle is one book that allows wagers up to $50,000. There are also a few Asian sportsbooks that will accept similar wager amounts.
Bookmakers with limits higher than this are few and far between. The nature of betting exchanges allows for the possibility of placing a six-digit wager but the backer needs to find the layers to match it.
Among the top ones, William Hill, Bovada, and Ladbrokes offer some of the highest betting limits. See the complete list of high stakes betting sites here.
Sites with Minimum Betting Stakes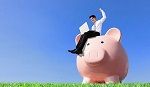 We have already looked at websites that allow customers to make small deposits. Most of these are the same ones that allow customers to make micro bets. Traditionally, online sportsbooks had minimum bet limits of around $2 but sportsbooks now offer much lower minimums.
There are plenty of reputable sportsbooks that have lowered their minimum bet amount to $1. BetClic, Betdaq, and Sportingbet allow customers to place bets as low as $0.50. Smart Live Gaming and 24hBet have a $0.25 minimum.
If these minimums are still too high then you can check out Paddy Power, DHoze, Ladbrokes, or TitanBet where you can wager as little as $0.10.  McBookie, Smarkets, SkyBet, and BetRebels allow $0.05 wagers. There are a few books that go even lower. They actually allow bettors to wager a single cent. Customers of BetWay, JetBull, Matchbook, and Stan James can wager one cent.
These low limit wagering operators are catering to a segment that was seen as having no real value to them. The numbers are adding up and they are finding it profitable now to take the lower limit wagers. Bookmakers know that many micro punters will eventually increase their bet amounts.
Bookmakers with High Payouts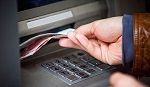 If you are the type of punter who plays for higher stakes, it's important to understand what the withdrawal limits are at your sportsbook. It is very frustrating to have a large account balance and find that it is going to take several days and several transactions to get your money. Almost all sites place limits on withdrawals.
They can be daily, weekly, and even monthly limits. Whatever the case, punters can save themselves from stress and headaches by checking their bookmaker's limits. Another thing that needs to be considered is the method of withdrawal.
Bank transfers, and e-wallets all have different restrictions and limits. While your bookie might allow for withdrawals of $50,000 per day, you may find that your preferred payment method allows for only $10,000 per day.
Online bookies like Pinnacle and BetSafe are among the ones with some of the highest withdrawal limits. Generally speaking, bank wire transfers allow for the movement of larger amounts of money. E-wallet bookmakers like Neteller and Skrill bookmakers, as well as credit cards betting sites, are also good methods of making larger withdrawals. Don't forget about the new online bookmakers that accept iDeal, too.
Make sure that you understand your withdrawal limits and find the payment method that is most suitable to your needs. Check the bookmaker withdrawal limits here.
Fastest Paying Bookmakers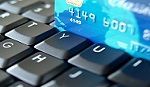 There might not be anything as frustrating for a punter as having to wait a long period of time to get paid by a bookie. The speed and efficiency of payouts is one of the top considerations sports bettors think about when choosing where to bet.
Almost all reviews focus a lot of attention on this aspect of a betting site's operation and this is one reason that they generally do their best to facilitate speedy payouts.
Many top sportsbooks advertise fast or instant payouts. Just remember that there is another part to the withdrawal equation and that is the method of withdrawal. The sportsbook may instantly credit your e-wallet but then you must access the funds from there. Transferring from an e-wallet to your bank may take some time. If your e-wallet issues ATM cards then you can usually access your funds immediately.
Remember to take a good look at the withdrawal policies and also the terms and conditions that apply to your payment method. It also helps to make sure that you have met all the requirements for making withdrawals. You are almost certainly going to need to go through a verification process before being allowed to cash out.
Punters are advised to do this ahead of time to avoid future delays. See the list of instant withdrawal bookmakers here.
Bookmakers by Gambling License
There is no single entity that governs the global internet gaming industry.  Instead, online betting sites are licensed and regulated by jurisdiction.  Each gambling jurisdiction has its own laws and policies that deal with gambling.
While some jurisdictions work closely with others, there are still some very subtle and not so subtle differences in the way these regions operate.  There are jurisdictions such as the United Kingdom that operate under very tight regulations and then there are other that have a very lax approach to regulations and enforcement.
It's a double-edged sword when it comes to sportsbooks and jurisdictions.  There are some very reputable and long-established ones that operate out of jurisdictions that are known to host rogue betting sites.  Then there are a few rogue sites that have operated out of the jurisdictions with the tightest regulatory oversight.
This is one of the reasons why sports bettors need to know about the location in which their website operates.  Punters should be aware of the reputation, regulations, and licensing requirements that apply to that location.
Here is a quick primer on some of the most prominent gambling jurisdictions:
Gibraltar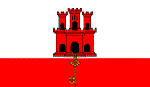 Punters that are searching for a gambling site should take a look at the ones operated from Gibraltar. This jurisdiction is well-known for being one of the most regulated. The Gibraltar Gambling Commission is one of the most highly regarded gambling bodies on earth and their licensing process is designed to ensure that only companies with a strong business plan, solid financial posture, and experience in the industry are granted licenses.
All management and key personnel are thoroughly screened and must prove that they meet high standards of integrity. The Commission also ensures that all infrastructure is tested and certified to ensure fair play.
Customers of Gibraltar-based websites can be assured that the Commission will thoroughly investigate complaints that customers lodge against sportsbooks that are licensed here. The internet betting industry is responsible for contributing a great deal of money to the country's economy and Gibraltar's excellent reputation and commitment to high industry standards has resulted in this jurisdiction being placed on the United Kingdom Gambling Commission's "white list". You can check the most known Gibraltar betting sites here.
This means that sites operating out of Gibraltar can offer their services to residents of the United Kingdom. See betting sites with a Gibraltar license here.
Costa Rica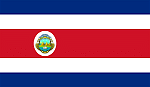 Costa Rica is a beautiful Central American country that is popular with tourists who seek the sunshine and some of the nicest beaches in the world. It might be a relatively small country but it has one of the biggest internet betting industries around.
Online betting sites have been operating out of Costa Rica since online gambling exploded in the 1990s. Gaming companies have been attracted to the favorable tax laws and the lax attitude towards regulations and oversight.
Punters should be extra careful if they are looking to join a Costa Rican bookmaker. While there are definitely some very trustworthy and reputable ones here like Otobet, Llama Gaming, Dobet or B-Bets, the lack of any effective oversight makes this country a breeding ground for rogue operators. Costa Rica is one of the easiest places to open a gambling site. All a company really needs is a little capital and a "data processing" license.
While past and present governments have discussed tightening up the industry, there has not been any actual progress. To this day, punters don't have any means conflict resolution beyond taking their case to the sportsbook in question. See the list of  Costa Rica sports betting sites here.
Curacao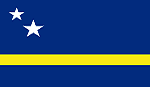 While Curacao is leaps and bounds ahead of the aforementioned Costa Rica, this jurisdiction is still widely regarded as a jurisdiction with very lax regulatory enforcement. The Gaming Control Board of Curacao regulates all aspects of gambling here. They are tasked with licensing, collecting gambling taxes, and preventing fraud and money laundering.
Unfortunately for customers, Curacao has a reputation for ignoring customer complaints. This leaves aggrieved clients at the mercy of the sportsbooks when they have a complaint.  Of course, it should go without saying that there are many reputable betting sites operating out of this jurisdiction that go far above and beyond what is required: Championsbet, Rivalo, ComeOn, Betrally or 1Bet2Bet. Punters looking for a reputable company can indeed find them here but they just need to take a few extra precautions.
If you are looking to sign up at Curacao betting sites, be sure to check out Gambling Judge's reviews. You will find a lot of information that will guide you in the right direction. You can also find the best promotions that are offered by bookmakers operating out of Curacao. See all the bookies from this jurisdiction here.
Malta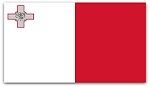 With over 500 websites operating in this country, Malta is one of the most highly respected gambling jurisdictions. The Malta Lotteries and Gaming Authority oversees all aspects of gambling here. They are tasked with the licensing process, regulatory compliance, conducting regular audits, and moderating customer complaints.
The Authority has a reputation for being very strict and their licensing process is among the most rigorous. This had resulted in Malta being registered on the United Kingdom Gambling Commission's "white list". This is a sure sign that Malta betting sites meet the highest standards and we can also confirm this for: Cashpoint, Noxwin, Doxxbet, Triobet, SLBet or Guts.
Punters can be confident that they will be treated fairly when they sign up with a Malta-based betting site. There are official channels for customers to lodge complaints and while the Gaming Authority has been criticized in the past for not addressing complaints well enough, they have made an effort to improve on this.
Isle of Man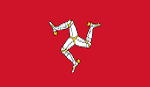 The excellent infrastructure, tightly enforced regulations, and a strict licensing process make betting sites in the Isle of Man some of the most trusted. Internet companies love the low taxes and stable political climate make this a much-desired destination for basing internet betting businesses.
This jurisdiction is registered on the United Kingdom Gambling Commission's "white list" which allows these companies to offer their services to UK residents. This means that customers of Isle of Man-based betting sites are dealing with some of the most highly regulated bookmakers that have gone through an intensive vetting process: Novibet, TLCBet, JenningsBet, Fun88, Betvision or Setantabet.
The Gambling Supervision Commission is a much respected regulatory body and licenses issued here are held in high regard. The Commission has a focus on fair play, player protection, and fighting fraud and money laundering. They allow for an easy to navigate complaint process in which grievances are taken seriously and given all due consideration.
The commission is also very active with their regular audits and inspections of internet betting sites. Personnel, finances, and equipment such as servers and software are subject to frequent scrutiny from Commission officials.
Antigua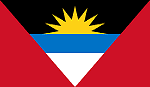 This tropical Caribbean island holds the distinction of being one of the first gambling jurisdictions to issue internet gambling licenses. The Antiguan Directorate of Offshore Gambling is in charge of all licensing and regulatory enforcement here and they are a highly respected and experienced authority.
Their licensing process meets and exceeds the highest standards and they have a reputation for keeping a close eye on gambling operators. They closely monitor gambling companies through regular audits of personnel, finances, and infrastructure to ensure compliance.
Antigua's inclusion on the UK's white list is evidence that the bookmakers here are held to very high standards. The Directorate has implemented a fair and thorough complaints process for customers that have issues with Antiguan sportsbooks. The Directorate is not afraid to fine or pull the licenses of online gambling sites that are found to be in breach of the regulations.
Punters can rest assured that they can enjoy the fairest and safest online gambling experience from bookmakers like SportsBetting.ag that hold a license from Antigua. See all Antigua bookmakers here.
Kahnawake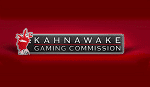 It may be a small Mohawk Territory but Kahnawake is a giant in the internet gambling industry. The Kahnawake Gaming Commission was one of the first jurisdictions to offer internet gambling licenses and there are currently around 250 gambling sites operating here.
Aside from having some of the most rigorous licensing standards, the Kahnawake Gaming Commission is also known for working with other jurisdictions to improve internet gambling on a global scale.
With a focus on customer protection, financial stability, and strict regulatory compliance, the Kahnawake Gaming Commission has created an environment in which only the best sports betting sites with the strongest financial posture and most solid business plans are able to operate.
This means that customers of websites licensed here can be assured that they are dealing with some of the most reputable and trusted gaming sites on the internet. They can also be confident that if they have any complaints that the Gaming Commission will thoroughly investigate.
They have improved this process over the past few years and even allow for a third-party arbitrator to moderate. This jurisdiction is undoubtedly an industry leader. See the Kahnawake licensed bookmakers here.
Alderney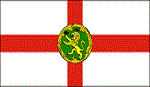 Located close to the coast of France and about 60 miles from Great Britain, Alderney is the third largest of the Channel Islands and a self-governing dependency of the Crown. The Alderney Gambling Control Commission was established in 2000 and it is tasked with overseeing all gambling operations within its jurisdiction.
It is one of just three non-European Economic Area jurisdictions to be registered on the United Kingdom's white list. This status is crucial seeing that it is estimated that 30%-40% of Alderney's internet gambling business comes from UK residents.
Alderney has some of the most in-depth licensing criteria in the world and they are known to strictly enforce the regulations. The Commission conducts regular audits and inspections to ensure compliance and they have the power to issue fines and revoke licenses of operators who are not in compliance.
Alderney is a world leader when it comes to player protection and the investigation of complaints. Punters who use Alderney-based operators can be satisfied that they are betting with companies that adhere to the highest standards and regulatory requirements. The cost of setting up shop here is expensive and fly-by-night rogue outfits simply cannot afford to do business here. See the Alderney licensed sportsbooks here.
United Kingdom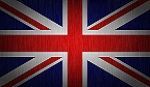 The United Kingdom boasts one of the world's most lucrative betting markets. It is also one of the most regulated jurisdictions on Earth. The United Kingdom Gambling Commission was established in 2005 and it has quickly built a reputation as a top authority.
The Commission's creation of the white list, which is a list of jurisdictions that can offer their gambling services to UK residents, was a giant step forward in protecting players. It also created a certain amount of parity in licensing and regulatory practices.
The high standards that must be met to procure and retain a gambling license in the UK ensure that punters that deal with UK-based bookies are very well served. A quick look at the list of these sites will feature the names of the best ones in the industry: Totesport or HeyPoker among others.
The Commission plays a very active role in enforcing regulations and ensuring compliance. This hands-on approach has resulted in numerous investigations, fines, suspensions, and license forfeitures. They are quick to respond to complaints and they do a very good job with keeping minors out of gambling, fraud prevention, and anti-money laundering measures.
Punter can't go wrong by choosing to wager with a bookie licensed here. Gambling Judge offers punter in-depth reviews of these betting sites as well as the latest bonuses that these sites are promoting. See the full list of UK licensed betting sites here.
In Closing
As you can see, there is a lot to contemplate when you are trying to find a gambling operator that is suitable to your needs. It is more complex than simply looking for an attractive bonus. Punters need to research sportsbooks, investigate jurisdictions, consider features that sites offer, and do their best to protect their safety.
They should choose the most suitable and secure methods of transferring funds, make sure that the software that a sportsbook uses is secure and certified by a recognized authority. Be familiar with any restrictions and know the terms and conditions that apply at a prospective sportsbook.
Taking these steps is a bit time-consuming but by taking them, punters will give themselves the best chance at having a safe and enjoyable internet gambling experience that is free of unpleasant surprises. Let Gambling Judge assist you in your quest, in a various list of betting terms and articles like: What is lay betting?
The Judge's resources are set up so that you can easily find the best and most reputable online betting sites as well as the bonuses to suit your gaming needs. Whether you want to bet on sports, play online bingo, get in on some poker, or hit the casino, Gambling Judge can steer you in the right direction with our reviews and easy to use database.
Other articles you might like: