Betting Terms | 2023 updated guide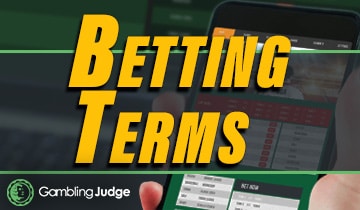 Wagering on a sport event is fun, but if you are a beginner, it can also be quite confusing to understand betting terms. The thing is, bettors use a lot of terms and "communicate" in short words. If you are new to the world of sports betting, only a couple of them will make sense.
But the rest… Well, the rest will sound like a foreign language, and you will have no idea what is going for a while. Bettors will adjust to this situation and learn all of the betting terms after a while, but why should you wait? Instead, you can read our comprehensive sports betting terms glossary and learn everything right from the start. Below, you can see all of the popular and commonly used betting terms and play like a pro – now, you can talk this language too.
Best Online Sports Betting Sites
in 27 September 2023 – Updated List
Rank
Bookmaker
Bonus
Safe & Trusted
Rating
Get Started
Basic Betting Terms And Meaning
As mentioned above, some of the betting terms are easy to understand, even if you are a beginner you can learn first what is the hardest sport to bet on. Let's start with those and explain their meaning. After that, we will be moving on to the "advanced sports betting terms" topic.
Action: Short for saying "I have placed a bet on a certain sports event". So, "taking action" means that you have a bet and you are expecting a monetary prize with the outcome of that event. Likewise, you can choose to take "no action" on a sports event, which means you have passed that game/match and placed no bet. The type of the bet is not important; this term just shows that you have placed some kind of bet on a sports event.
ATS: Short for "against the spread". This is one of the most common soccer betting terms and means that you are betting on the favorite player/team but predicting that it will win by more than the margin, which is set by the bookmaker. So you are betting "against the spread". For example, if a soccer team gets -3.0 odds from the bookmaker, this means that the team needs to score at least 3 goals. If you bet on the possibility that it will score 4 goals, you have placed an ATS bet.
Bankroll: A simple term used for defining your betting budget. If you have 1.000 EUR for placing a bet, for example, this is your bankroll.
Bar Price: What does bar mean in betting? The bar price is a term used in horse racing, but also other sports like football, tennis or golf. It reffers to the odds of contestants not quoted individually, always underdogs.
Bet: Risking a certain amount of money on the outcome of an unpredictable event, for example, a horse race or a soccer game.
Bookmaker/Bookie: The person/company that sets the odds and accepts the bets. After the event ends, the bookmaker also makes the payouts according to the odds. This can be a betting booth or a website, a large betting company or a new independent bookmaker – in any case, the bookmaker must be licensed from the government.
BTTS: What is BTTS? In betting BTTS means that during a match both teams need to score at least one goal for you to win the bet. There are two main categories: BTTS yes and BTTS no. There are other types, like: BTTS and win, BTTS both halves, BTTS over/under, BTTS + total, BTTS + exact score, BTTS + penalty, etc. If you fancy betting on BTTS, we recommend checking Betfred's Goals Galore No Draw offer.
Buck: Short for "100 USD/EUR bet". If you placed a buck, this means you have placed a bet that is worth 100 USD/EUR.
Chalk: This is actually a horse racing bet term, used to define the favorite horse. However, it can be used for all other sports events too. If a team is favored, this means it is the "chalk" team.
Chalk Player: Same as above, but this time the term is used to define a specific player/athlete. Chalk players are favorite players, and they can increase/decrease the odds of a certain sports event.
Circled Game: If the bookie lowers the number of odds and/or limits the types of available betting options for a certain sports event, this is a "circled game". It means something unexpected has happened, i.e. a star player got injured.
Cover: Short for covering the spread. One team is expected to lose and the other is expected to win in every sports event. Bookmakers offer different "victory margins" for these teams and for example, set a minimum victory margin for the favorite team. If you are seeing something like "Team Ajax +13", this means Ajax is the favorite team of the event and expected to win the match. But it is also expected to win with more than 13 points. And if this happens, the player who placed a bet for this outcome have covered this spread, so he will get a bigger payout. Basically, same as the ATS bets.
Dime: A slang term that refers to "money". Usually, it refers to a bet that is worth 1.000 USD/EUR, but it is also used to define any amount of money too.
Dollar: Same as the "buck" – refers to a bet that is worth 100 EUR/USD. Used as "placing a dollar bet".
Double Action: This is similar to the parlay bet. You are placing a bet for two different sports events and create action on both teams, but these events will be played at different times of the day. In order to win such a bet, both of your picks must win.
Double Bet: This is a method of progressive betting. You are betting on at least two different sports events, like double action. But if your first pick wins, you don't collect the prize: Instead, you juice the commission to increase the payout of your second bet. In other words, you are raising the stakes for your second pick. Such bets can payout pretty big amounts. When you have this kind of bet but with 3 selections you get a treble bet.
Double Chance Bet: A double chance bet covers two out of three possible outcomes (win-draw-win). With a Double Chance bet you can bet on: A home team win and a draw (1x), a home team and away team win (12) or an away team win and a draw (x2). So can you bet on both teams to win? Yes, we detail how in our betting guide.
Edge: This is also known as "value betting" (check our value football betting guide) and used as "finding an edge". It means finding the best odds for a particular outcome, which you have some kind of insider knowledge. For example, the odds for a soccer team to win the match will rise after their star player gets injured. This is expected, as nobody will bet on that outcome – that team's winning chance has significantly reduced. But if you made your research and think that the team can still win the match because it has another upcoming player that nobody paid attention to, you can take advantage of the high odds and get a big payout for a low price.
Even Money (or EVS betting): This means the odds and the payouts for a wagering proposition are even. It is usually shown like "1/1", "1:1", "+100" or "-100". If you place 10 EUR and win, your prize will be 10 EUR too – it is even.
Exotic: There are two meanings of this term. The first one is used to define a betting option that stays outside of all the usual opportunities like even money, total number of points, or laying the points bet. If you are betting on the possibility that a start player will greet the crowd at least two times during a match, for example, this is an exotic bet. These can be about anything and any possibility. The second one is used in horse racing bets only and means that betting on more than one outcome, i.e. betting on the winners of multiple horse races.
Fade the public: It is also called betting against the public or contrarian betting. By fading the public you are betting against the popular opinion.
Favorite: The most popular team/player that is expected to win a particular sports event.
Fifty Cents: Also known as "half-dollar". This term refers to a bet that is worth 50 USD/EUR.
First Half Bet: This means betting on the first half of a sports event only. The outcome of the match is not important, as long as your picks for the first half wins. For example, you can bet on that Team A will win the first half. If this is the result, you will win that bet even if Team A loses the match.
Fourfold Bet: This is an accumulator bet consisting of four selections on different events. A fourfold bet is successful when all four selections win.
Future Bet: Betting on an outcome that will happen in the far future. For example, betting on who will win the 2023 UEFA Champions League in 2022 is a future bet. They have very big payouts but low probability.
Gamble/Gambling: Placing money on a certain outcome in the hope of a desired result.
Half A Dollar: Same as the "fifty cents", look above.
Halftime Bet: Also known as second half bet or 2H bet. It is the same as first half bet, but this time you are betting on the second half.
Halftime Fulltime Bet: Also known as a double result bet. It has to predict who will lead in the first half (or draw) and also in the second half, on the same betting ticket.
Hot Game: If a sports event is drawing a very large number of bets and creates a ridiculous amount of prize money, it is a "hot game". Usually, show-downs between two popular teams fall into this category.
If Bet: An if bet consists of at least two selections and the result of the first selection determines whether you have placed a bet on the other selection or not. So if your first choice doesn't win, the if bet will be completely voided. Usually you are allowed to add between 2 and 6 selections on your if bet.
Implied Probability: For every event to occur there is a probability, expressed as a percentage. Bookmakers will calculate the actual probability of an event and then add their margin on top. They offer bettors this new probability, called implied probability.
Line: A simple term used for showing the current odds.
Linemaker/Oddsmaker: A reference to the bookmaker. Linemaker is the person/company who sets the odds.
Longshot: This term means that a team's chances of winning are far below expectations. A longshot team is an underdog, but it is even below the underdog standards – nobody expects that team to win, not by a "longshot".
Money Line: This shows the minimum wager amount you need to place in order to win 100 USD/EUR. It also means that betting on which team/player will win the match. Money line bets are simple: If the team you wagered on wins the game, you win too. In other words, there is no need to move the point spread or cover the spread, you just try to predict which team will win the match. There are two types of money line bets:
With positive odds (Team A + 120): This means you will win 120 USD/EUR for placing a 100 USD/EUR bet
With negative odds (Team A – 140): This means you need to risk 140 USD/EUR in order to win 100 USD/EUR.
Nickel: A sports bet that is worth 500 USD/EUR.
No Action: This has two meanings. First, it means that you have not placed a bet for that sports event, as explained at the beginning. Second, it means the bookmaker canceled a specific bet type. For example, you placed a bet on the star-player before the match but that player got injured and didn't play. In this case, the bookmaker will cancel that bet and return your money. Pay attention as some bookmakers may not return your money. Read carefully the terms and also have a look at our "why was my bet cancelled?" guide.
Odds: Shows the likelihood of a possibility and how much money can you win for placing a certain amount of money. For example, "4:1" (or – 400) is an odd and means that you need to place 400 USD/EUR in order to win 100 USD/EUR.
Opening Line: The first odds offered by the bookmaker. The odds of a sports event are not fixed – the bookmaker can change them according to how many people have placed a bet on a particular outcome. The goal of the bookie is to balance the outcomes and get near-equal wagers on all possibilities. For example, the odds of a sports event may start as 4 but if too many people bet on that outcome, the bookie may decrease it to 3, in order to encourage other outcomes.
Parlay: Placing multiple bets on a single coupon. In order to win, all of your picks must win too. The parlay is a commonly used football betting term but can be the subject of all kinds of sports. The payouts of parlay bets are higher than usual but are harder to win than sigle bets. Some simple strategies will help you find how to win sports betting parlays.
Point Spread/Spread: Shows the expected point difference between the favorite and the underdog teams. For example, let's say that the point spread of Team A is – 3.5. This means it is the favorite team and expected to win the match by more than 3.5 points. We will subtract this value from the final score of the match and if Team A still wins the game, you will win too.
Price: The cost of your betting coupon.
Prop/Proposition Bet: Another term for an exotic bet. It means the bettor has placed a wager on a very unique outcome, like what will the result of the coin toss at the beginning of a basketball game.
Racebook: A horse betting term. It is a printed guide that contains information about each horse race, like the names of the horses, jockeys, which color they will be using, etc.
Push/Tie: If the game/match results in a tie for your wager, this is called a "push". For example, if you have placed a -3 bet on Team A, it must win by 4 points. But if Team A wins the match exactly by 3 points, this will be called a "betting push". In such a case, the bookmaker will take no action and refund your money.
Return On Investment: ROI (Return On Investment) is the ratio between net profit and investment cost. It shows how much your net profit will be when you win a bet.
Scoop 6: The Scoop 6 bet is a popular type of pool bet in horse racing. You must predict the winner horse in 6 different races to get a share of the pool money.
Score: The numerical value that shows who has won and lost a particular sports event.
Scorecast: A scorecast bet is a single bet that combines two markets: correct score betting and first goalscorer markets on the same betting slip. Both predictions must be correct to win a scorecast bet.
Sides: A term refers to the two teams/players playing against each other. As the bettor, you need to pick a "side" to place a bet.
SP or Starting Price: This is another horse betting term. The SP is the fixed odds of a horse when the race starts. We explain it in detail in our " What does SP mean in betting" guide.
Sportsbook: A place (digital or physical) for placing sports bets. Similar to the "bookmaker/bookie" term. It is called a book because back in the days, bookmakers were writing the wagers of their customers in a book, to remember them. This is also the origin of the "bookmaker/bookie" term.
Teaser: This is similar to a parlay bet: You will be placing a bet on at least two matches and all of your picks must win. However, unlike parlay, you subtract points from the favorite or add points to the underdog with every bet you play. This lowers the odds (and the payout, as a result) but increases your chances of winning.
Ticket: A piece of paper that shows which options you placed a bet on and how much you wagered. In order to collect your prize, you must show the ticket to the bookmaker. Irrelevant if you are playing online sports bets.
Total: This betting term is also known as "over/under". For each sports event, the bookmaker sets a fixed point value for a specific event in the game, for example, the number of combined goals in a soccer game will be 4. You can place a bet (learn more about how to place a bet at the bookies) if you think that the real value will be lower (under) or higher (over) than this figure, like over 6.5 goals for example. It can also be displayed under the name of alternative goal line or asian goal line, depending on the bookmaker.
Over/Under: Betting on the possibility that the fixed value will be higher or lower than the expectation of the bookmaker, look above.
Underdog: The "non-favorite" team or player of a specific sports event. Underdogs are expected to lose so they get higher odds. Betting on the underdog can sometimes be the better option, especially if you made your research and think that its true odds are not that low.
To Win both halves bet: With this type of bet both the score of the first half and second half have to be in your team's favor. Both halves are evaluated separately and the score is reset at halftime.
To Win either half bet: With this type of bet you have two possibilities: either the home team to win either half or the away team to win either half. As long as your team outscores the opposition in any half, you will win the bet.
Trends: The overall volume of wagers at a bookmaker. Betting trends show which team is the favorite and which type of bets the players prefer.
Value: Short for value betting. Same as "edge", look above.
Wager: The formal term of "bet".
Wincast: A wincast bet is a single bet combining 2 markets: predicting the winning team (also a draw) and the player who will score first, last or at any time.
Advanced Sports Betting Terms Definitions
These were the basic betting terms, but there are a couple of "advanced" sports betting terms too. Note that you need to have a little experience in betting to understand what they truly mean. We will do our best to explain these betting terms as simple as possible, but you may not fully understand them if you are a beginner. No worries: After a short while, you will start to use these advanced betting terms too.
Buying Points: Remember the points/point spread explanation we made above? If you want, you can purchase up to 2 points in your favor, as long as you are fine with paying 10% more for each point. Buying points will increase the ROI rate, but it will also increase the initial wager. For example, if the opening line of a bet is Team A – 5.5 – 120, you can purchase 2 points and lower the first figure to – 3.5. However, doing so will increase the initial wager amount from -120 to -150, so you need to deposit more. Buying points is not a recommended strategy. If you would like to buy points to find the best value in NFL bets don't forget that 3 and 7 are the most important NFL point spread key numbers. The main key numbers in sports betting are different for each sport.
Exposure: The total amount of money that the bookmaker can accept to lose from a sports event. Bookmakers limit the lines/odds to limit their exposure amount. This is the reason why odds change: By "playing" with numbers, the bookie can always make a profit, no matter what the outcome is.
Handicapping: This one can be seen in almost all football betting terms and conditions, as it is used mostly for soccer & football matches. Handicapping is actually ATS & Cover The Spread betting and used to define these actions. Each sports events have a favorite and an underdog – so, for example, the underdog has a "handicap" and this will affect its odds. In order to equalize the outcomes, bookmakers give "-" value to the favorite and "+" value to the underdog. In other words, there will be a point spread. And if you play on this point spread, you can win significantly better payouts, as explained above.
Handicapper: A person who is specialized in finding the most competitive handicap rates/odds.
Handle: The total of the wagered money in a certain period of time. This term is used by bookies, to show how much money they are controlling.
Hedging: Placing two opposite bets for the same sports events, to decrease and/or control the losses. For example, if you have placed 100 USD/EUR on the outcome that Team A will win, you place another 20 USD/EUR bet on the outcome that the same team will lose. This is an advanced sports betting strategy which can limit your losses and give you more control over your bankroll.
Hook: This betting term means "half point". An odd that looks like this is a full point: "3.0". But if it is "3.5", for example, it is a half-point and called a hook.
Juice/Vig: This is a slang betting term that is used for the bookmaker's profit. Basically, it is the commission of the bookie for accepting your bet. It is similar to the "house edge" of casinos.
Laying the Points: Placing a spread bet on the favorite team/player.
Limit: The maximum amount of bet you can place in a specific sports event.
Listed Pitcher: This betting term is specific to baseball. In baseball, it is possible to place a bet on the players who will start the match (pitchers). And a listed pitcher bet means that your wager is only valid if the previously listed pitchers actually start the game. If they cannot do that for a reason (for example, because of injury) the bet will be void and refunded.
Morning Line: Bookmakers publish their accepted bets and odds for all the sports events they support before those events start, usually in the morning. This is called a morning line and contains the opening lines.
Off the Board: This means the bookmaker is not accepting any more bets for a specific sports event. It is not always a negative thing, some bookies refuse to accept new bets after a match starts, so they take all the offered options "off the board".
Pick'em/Pick/PK: This means none of the teams/players are the favorite and there is no point spread. We explain it more in detail in our "what does PK mean in betting?" guide.
Betting Rule 4: It refers to the rules applied where you have non-runners after your bets have been placed. It is most commonly applied in horse and greyhound racing, but depending on the bookmaker it may be applied to any sports where selections are withdrawn, like golf for example.
Run Line: Another term for point spread bets. However, this one is specific to baseball – but for more read runline odds explained for baseball.
Straight Bet: You are betting on a single team and on the possibility that the same team will win or lose the match. The most basic form of sports betting.
Straight Up: Another term for money line bets. You are betting on a team/player, and if they win, you win the bet too. Look for the "money line" above.
Take the Points: This is point spread betting but this time, you are betting an underdog against the spread. It is usually a football betting term but it is possible to place a bet like this in any sports events.
"Exotic" Sports Betting Terms Explained
Let's continue to explain sports betting terms with our "final" category: The weird ones. So far, the betting terms listed above made sense in a way and even just by reading, you had a rough idea of their meanings. But, there are sports betting terms that make no sense too – these are the "slang" versions of these terms and some of them are actually pretty funny. Here they are:
Bad Beat: Some bets seem like impossible to lose: The favorite team/player is clearly the winner and their rival is… nobody. You cannot lose such a bet, right? Well, you can, and this is called a "bad beat", which means the impossible has happened.
Beard: A beard is a person that places a bet in favor of another person. This is done to conceal the identity of the actual bettor.
Beef: The controversy between the bookmaker and the bettor. In some cases, the bookie and the player may not agree on the outcome of an event. For example, what happens if one goal of a soccer team gets canceled after the match ends? Do you think the bookie should still pay? The controversy between these two parties is called a "beef".
Beeswax: This term is used in the United Kingdom, and it refers to the tax payment of the bookmaker.
Dog: Short for the underdog, look above; also, refers to dog betting.
Degenerate: A person with a gambling addiction. Basically, this person cannot control himself and keeps spending a lot of money on sports bets.
Grand Salami: This is baseball betting term, and it is similar to over/under. The players try to guess how many total runs will be scored in a day and try to beat the bookmaker's guess.
Puppy: Another term for the underdog, look above.
Tout: Another term for handicapper, look above.
Round Robin bet: This is a specific type of a parlay bet, but for round-robin tournaments only. On these tournaments, each participating team must face each other at least once. So, the term means placing a parlay bet to a round-robin tournament.
Wise Guy: A high-ranking mafia member in the United States. They organize illegal sports betting and gambling.
Types of Bets: Single, Place, Each Way
Betting terms; Straight, Combination and Reversed Forecast
Straight bets are horse betting terms that are the win bets, place bets, and show bets. The name itself gives away the nature of the straight bet which is quite straight and easy to perceive and requires no thought. The concept of place pet is already mentioned before which leads us to win bet which is simply predicting the winner of the race while show bet is another variety that signifies which entity will hold the top three positions. Whether the horse gets a first, second, or third position will not matter once the horse secures a position among the top three.
Straight forecast bets are a little more complex unlike its name as a player is required to select and bet on the horses which he expects to finish first and second in the tournament keeping the order exact.
A combination forecast bet is one that leads a bettor to choose between three and six entities belonging to the race and predict a combination of the contenders reaching the top two positions on finishing the race. What is an alphabet bet? In this case, a combination bet is made using 26 combinations at the same time and is clearly one of the most complicated types.
While a reversed forecast is similar to a straight forecast because both consist of double selections. In this bet, a punter is expected to predict the 1st and 2nd position although the order, in this case, will not matter as long as the predicted contenders both occupy the top two positions. These terminologies are important to understand how to bet on horses.
Betting terms: Tricast and Combination Tricast
Double, Multiple, Treble Bet
Double bets are abundant in horse racing football and dog racing betting terms. These are some of the best and easiest sports to bet on. In case of this bet in order to turn a return, the punter has to select two winning contenders for two different races but for the same wager and stake.
The double bet is considered to be one of the simplest multiple bets available. One can seek the best pool betting bookmakers online in order to place this type of bet. To stand how to find value football bets one has to first evaluate the chances of winning then compare it to the market.
A multiple bet is a generalized betting terms used for explaining bets that consists of multiple options. These are the hardest on the most complex type to earn a return from. These bets are mostly opted by experienced punters with the motivation to make money with sports betting and can also afford to lose. What is a banker bed and how does it work? The basis of what a multiple bet is depending upon is a banker bet which has to be won in order to proceed with the completion of the bet. If the banker bet is lost, the bettor loses the chance to win irrespective of further win. Like in the case of an up and down bet, this dependence is noticed.
A treble bet would include six selections in a single bet each belonging to three different events in order to formulate an outcome of possibility to win and secure a return. It is a lot riskier than single or double bets.
To make readers aware, EVS betting is an acronym to signify even in case of a draw between two punters. Moreover, people can also bet on btts. To answer what is btts it is important to understand people can bet on no bet where none scores. It is what btts bet is.
FAQ about betting terms
Sports betting terms are all the activity involved in sports betting field, like predictions, odds of types of bets.
The wash betting terms is about the idea that a gambler will demonstrate the honesty to the players participating in a game with real money.
Like you already know, the betting terms are all the issues involved in betting industry, so here are some of them like accumulator, ante post, asian handicap or other types of bets.
In betting terms, LAW is about "left-wing", which is about that player who plays on the left part of the field.
Learn All The Betting Terms & Use Them Today!
Well, now you have learned the most commonly used sports betting terms and their meanings. You are ready to play like a pro and speak the language of veteran bettors! The only thing left is to find a bookmaker to use all of these betting terms and score a winning.
We are ready to help you in this regard too: You can simply pick any of our recommended online bookies. Use the betting terms you have just learned and score a winning! To get further help, you can read any of our other sports betting articles, such as the buying points sports betting one. Good luck out there!
Other related articles you might like: