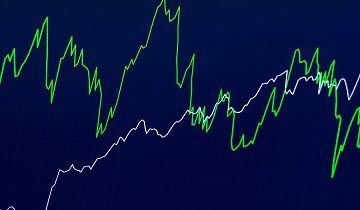 Most punters will agree that winning in sports betting is not an easy thing to do.
We're not talking about winning a few bets over a short period of time; we're referring to being a profitable bettor over the long-haul.
The odds are stacked against the sports bettors and the bookies are consistently making billions of dollars every year by keeping those odds stacked against sports bettors.
Very few sports gamblers actually make a consistent profit.
As with many general statements, there are a few exceptions. Believe it or not, there are many people that are grinding out profits on a regular basis.
They aren't doing this by predicting winners with clairvoyance or by using psychic hotlines. They are astute people with an eye for the best arbitrage opportunities.
These people use arbitrage betting strategies that are tried and true. Sports betting arbitrage, if done correctly, is a sure-fire way to guarantee profits every time. It's very similar to hedge betting, but not quite the same.
This method actually takes the gambling out of the equation.
Top Sports Welcome Bonuses
in 27 September 2023 – Updated List
Rank
Bookmaker
Bonus
Safe & Trusted
Rating
Get Started
How does Arbitrage Betting Work?
In simple terms, arbitrage betting is the art of exploiting differences in betting odds to ensure a profit. It involves betting on all possible outcomes to guarantee a profit by searching out opportunities that open up through differing odds and weak lines that are sometimes offered by competing sportsbooks.
You should know by now that if you were to bet on all possible outcomes of a match at one sportsbook that you are guaranteed to lose money. This doesn't necessarily apply to using different sportsbooks to cover all outcomes of a single event.
Let's say that your sportsbook has their 2-way line out on a baseball game between the New York Yankees and the Boston Red Sox. They are offering odds of 2.05 on the New York Yankees. Being a savvy sports bettor, you do a bit of quick line shopping and discover that another online bookmaker is offering Boston at 2.05. Most of the times new independent bookmakers will offer better odds. Reading our "low odds vs high odds" guide will also help you to better understand this concept.
Opportunity doesn't knock much louder than this. The punter can place, say, $100 on the Yankees at the first sportsbook and place the same amount on Boston at the second sportsbook. Regardless of the outcome, the punter is guaranteed a profit. If the Yankees win then the punter comes out $105 ahead. You may also consider triggering the "accept all odds movement" feature for a higher profit, especially when coming across dropping odds. The odds movement is less likely to happen when encountering closing odds, though.
There are other interesting features, like "request a bet" or "edit my acca", mostly found at UK bookmakers.
This obviously means that his Red Sox bet at the second bookie is a loser but, in the end, the punter is $5 ahead. The investment of $200 has turned into $205 and there was no risk involved. The outcome of the baseball game was irrelevant.
Arbers don't even need to have an interest or knowledge of sports to make money. They just need to be able to spot their opportunities. This example is a little simplistic but it illustrates the main idea.
Another example is a hockey game between the Chicago Blackhawks and the Phoenix Coyotes. Sportsbook A has the Blackhawks odds set at 1.36 while Sportsbook B is offering the Coyotes at 5.50. A sharp sees a profit in these particular odds. They would place, for example, $801.75 on the Blackhawks at Sportsbook A and then bet $198.25 on the Coyotes through Sportsbook B. Now let's look at the possible results:
If Chicago wins then the punter wins $1,090.38 ($801.75 x 1.36)
If Phoenix wins then the punter wins $1,090.38 ($198.25 x 5.50)
Because the total bet amount for the two wagers was $1,000, the arber will profit $90.38 no matter what the outcome is. But for more information read our article about What is sharp betting? 
How to Spot an Arbitrage Bet and Profit from it
In order to be able to spot an arbitrage opportunity, an arber needs to understand how to figure out the arbitrage percentage. It is a relatively easy calculation that follows this formula:
((1/Odds 1)*100)+((1/Odds 2)*100)
Let's apply this to the hockey game example:
((1/1.36)*100)+((1/5.50)*100)
= 73.53+18.18
= 91.7%
What does this all mean? Well, simply put, if the numbers total up to less than 100%, then you have an arbitrage bet. If the numbers add up to 100 or more then it is a losing proposition. You don't need to Albert Einstein or a rocket scientist to spot an arbing opportunity. You just need patience.
Arbing doesn't just apply to 2-way bets. An arbitrage opportunity can be found in three-way outcomes (win bets, lose bets and bet draws). The principal is the same. You need to crunch the numbers and if you find that the math adds up (i.e. under 100) then you have found an arbing opportunity.
How to Start Arbitrage Betting
One of the first things that potential arbers need to know is that they will not get rich over night. The percentages that are gained are usually relatively small. One could say that arbing is a bit of a grind.
The opportunities don't always present themselves easily. Arbers need to be patient and keep a close eye on line movement. They need to do the math and pounce as soon as the conditions are right.
Novice arbitrage bettors are advised to start slowly and learn to pick their spots. Once they have the feel for it then they can confidently increase their investments. A great way to star arbing is by taking advantage of some bonus free bets and no-deposit bonuses that the sportsbooks offer.
These promotions are found right here at GamblingJudge. Take a look and find yourself a couple of nice bonuses that will get you into the world of arbitrage betting today.
Is Arbitrage Betting Risk-Free?
In theory, yes, arbitrage betting is risk free. However, bookies quite often frown upon this practice and it is one of the ways that punters can find themselves being suspended or even banned from a book. If you choose to place one of the bets in a physical betting booth you have less chances of being discovered. This for of arbing is also called sharbing.
Bookies make their money by nickel and diming their clients but as soon as the tables are turned, well, they aren't too happy about it. One way to minimize your chances of being "busted" arbing is to avoid doing it at affiliated online betting sites. Bookies are learning to detect arbors but, as you can imagine, it isn't an easy task.
Punters who take the time to search different sportsbooks (read: tennis arbitrage betting) can actually find "arbitrage friendly" bookmakers.
Is Arbitrage Betting Legal?
Provided that the laws in your area allow you to participate in sports betting, yes, arbing is perfectly legal. As stated above, some online bookmakers get quite annoyed with those who practice arbing. They may have rules that deal with arbitrage betting in their Terms and Conditions so you might want to read them to understand their individual policies.
Other articles you might like:
Frequently Asked Questions
There are several ways to do this, but the most common method is to cover your options by backing a bet at the bookmaker, then laying the same outcome at a betting exchange.
Yes. Admittedly, bookmakers have started working together to limit your options, but there are plenty of sites out there which you can use to place arbitrage bets. All you really need is a good exchange.
That depends on what you bet on, the odds at the time you make your bets, and naturally, your stake. Like all forms of bets, the more you bet coupled with great odds, the more you can win.
You can avoid getting caught by continuing to place "one-off" simple wagers on dead-cert games at bookmakers. Bookmakers are more likely to catch on if you close your accounts immediately after claiming your arbitrage winnings.