Best sports betting exchanges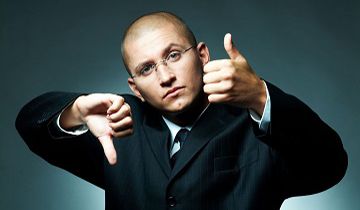 Online sports betting exchanges have flourished in recent years. For those not familiar with online these businesses, they are best described as a matchmaker of sorts.
Punters can place their bets but instead of playing against the company, they are wagering head-to-head with other bettors (check here our head-to-head sports betting guide).
The customer proposes a bet and the website will match that bet to another customer with an opposing view.
If a bet is for a large amount, then the site will match it up against several other smaller opposing bets until the money is equal on both sides.
For example, a high roller wants to bet $10,000 on Team A in the Super Bowl.  The betting exchange will find a pool of smaller bets on Team B that total $10,000.
After the outcome is determined, they distribute the prize money accordingly. The great thing for these businesses is that they can't lose. And they won't get angry either if you win these large amounts of money, as they will take a commission on the winnings. Betting exchanges are bookies that don't limit players for winning. Let's take a closer look at the concept.
Backing and Laying
Aside from money, there are two main components that are needed to create a bet. For a bet to materialize a "backer" is needed. Imagine that you are at your favorite sports bar about to watch a baseball game with your friend. You turn to him and say that you think that Team A will win. You then offer to bet him $10 on the outcome. You have become the "backer".Before you start betting you can also read the article is baseball rigged?
The second component needed for a bet to happen is a "layer", or someone to bet against the "backer". Let's say your friend accepts your bet. He has become the "layer" and the bet is set. Now it's time sit back and cheer for your team over a beer and some chicken wings.
Top betting exchanges – see your eligible sports bonus and compare them here

Our Recommended Pick for Betting Exchange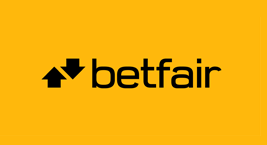 Discover the world's biggest betting exchange. Bet against other people and get great odds on thousands of markets every day!
Top 10 Sports Welcome Bonuses in 2021:
Rank
Bookmaker
Bonus
Safe & Trusted
Rating
Get Started
How do Online Betting Exchanges Work?
It's really quite simple. As mentioned above, these gambling sites (betting exchange – Belgium sites included) are akin to matchmakers. Referring to our example of two friends wagering in a sports bar, let's pretend that your friend declines your bet offer. Well, that's no fun!! You want to gamble.
Don't panic yet because there are several people in the bar and there is a good chance that somebody will take your action. This is where the sports exchange comes in. They are fast to canvass the other patrons to find someone who is willing to accept your terms.
Bingo! They quickly find a patron who is willing to bet $10 on Team B. Thanks to the matchmaking abilities of the betting exchange, you have the action you wanted at the price you asked for.
This is the same principle by which online sports betting exchanges work. You can offer up a bet and they will find one or several of their existing customers to take your action. Conversely, punters can find a backer to lay a bet. A lot of strategies can be applied, the lay the draw strategy being one of the most common ones. Customers of online sports exchange sites can shop for the best odds as compared to being at the mercy of the set odds put in place by traditional sportsbooks. See here how do bookies set odds.
Don't expect to find a taker for unreasonable offers. For example, if Team A is a slight favorite then you are dreaming if you think you will find a taker if you back them at, say, 5-1. That would be like trying to sell a 50 cent hat for $1,000. It won't sell so don't waste everyone's time.
How do Online Betting Exchanges Make Money?
Operating one of these businesses is virtually risk-free. Because their customers are betting against each other and not the house, they do not expose themselves to losses. The traditional bookies charge juice, try to even out the action, and they run the risk of taking losses if they don't lay off one-sided action.
The betting exchange international gambling companies simply take a small commission from each winning bet. These commissions can be compared to the vigorish charged by bookies and sports betting sites.
In most cases, the commission is somewhere between 2% and 5% but it varies at different betting exchanges. Even after the commission is taken, winners usually come out further ahead than they would with a bookie. These web companies have become increasingly popular and with an expanding customer base comes increasing profits.
Advantages
One of the most obvious advantages of using the best betting exchanges is that the punter has the opportunity to find the best odds. Most seasoned gamblers know that getting even slightly better odds makes a big difference in the long run.
Betting exchanges are a well-known source of finding better odds. Another option that has become available to clients is the ability to sell and trade bets based on line movement. It's very similar to speculating on the stock market.
Online sports gambling exchanges are great for horse racing enthusiasts. Instead of betting on a winner, punters can bet on a loser. If they like futures then they can bet on a team to not win the championship. There are plenty of opportunities to find middles and hedging bets is a breeze.
You can say they are high stakes betting sites as most exchanges do not have low bet limits. On the other side they are not recommended to those who prefer no minimum deposit betting. This doesn't mean that when a whale puts $100,000 bet out there that it will be matched. In order for his bet to come into play, the whale needs the small-timers to cumulatively lay $100,000 to match it. If the bet is not matched then it is voided.
What are the Best Internet Betting Exchanges?
Betfair is the undisputed leader in this constantly evolving industry. Betfair has led the way since merging with Flutter.com in 2000. BETDAQ is another major player in the industry as is the relatively new Smarkets. As with any other online enterprise, it's a good idea to do your homework before you commit your money to an internet enterprise. Here at Gambling Judge we have prepared a Betfair trading strategies guide to help you understand and get started with Betfair exchange.
Novices are doing themselves a favor by starting out at the more established sites. They can rest assured in knowing that sports exchanges such as Matchbook and Betsson are highly rated, licensed and regulated. Not only that, internet betting exchanges that have more clients will naturally increase a punter's chances of finding the right odds.
Other articles you might like: