Gambling Sites by Country | 2023 updated list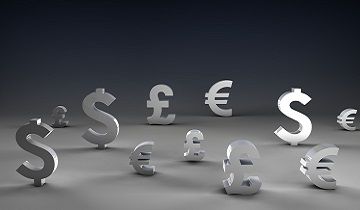 Top 20 Recommended Gambling Sites By Country in 18 September 2023 – Updated List
Rank
Casino
Bonus
Safe & Trusted
Rating
Get Started
The Country of Jurisdiction of the Gambling Sites is Important
The internet age has led to an explosion of gambling, as is the case with betting sites in Puerto Rico. Thousands of online betting sites are accessible to people all over the world. There is not one single universal body that oversees this industry. Internet betting companies must abide by the rules of the jurisdiction in which they are based.
And even though online gamers from around the world are able to access their sites, online betting companies must respect the rules that apply outside of their jurisdiction. William Hill, for example, is one of the largest online gambling sites on Earth.
They have over 21 million customers from all around the world and almost anyone can access their site. However, they will not allow players from certain countries to sign up and place bets. This operator recently withdrew their services from dozens of countries in order to avoid potential bans and sanctions that could be imposed by these countries.
Still, other international betting sites continue to service these same countries despite the threat of bans and sanctions. Hong Kong considers online gambling to be illegal but they do not actively go after recreational online gamers. This is one of the markets that Unibet has stopped serving but other big international brands such as Pinnacle, MarathonBet, and Stan James continue to accept customers from HKN bookmakers and betting sites.
Depending on where they are located and licensed, online betting companies are held to varying standards. Just because the Russian betting sites or Iceland betting sites are licensed and regulated doesn't mean that the operations are trustworthy. Several years ago, many gaming sites cropped up in Costa Rica.
A combination of low taxes and a loose regulatory environment made Costa Rica a desirable place for internet gaming companies to operate in. Unfortunately, this led to a boom in rogue betting sites. Even today, Costa Rica sports betting sites are looked at with suspicion and many industry experts advise online gamblers to avoid Costa Rican-based sites.
On the flip side, the United Kingdom regulates their internet gambling industry with a lot more zeal. The licensing process is strict and oversight is taken very seriously. Taxes and associated fees are relatively high and companies that are found to be in breach of regulations are dealt with sternly.
The UK Gambling Commission is not afraid to suspend or revoke licenses for failure to comply. The result of this regulatory environment is that a UK gambling license is highly respected and it is extremely tough for fly-by-night companies to set up shop here.
Is Gambling Legal In Your Country?
Looking for an online gambling site comes with many challenges. First off, players need to know if online gambling is legal where they live. If not, how strict is enforcement? Many countries have a ban on internet gambling. This does not apply to Kenya, as gambling in Kenya has been legal for almost 60 years now. Neither does to Portugal, as gambling in Portugal is legal, too. Legality is also not an issue for Croatia betting, gambling in Estonia, gambling in Uganda, gambling in Mauritius, or gambling in Spain.
On the other hand, gambling in Egypt is prohibited, except for the national lottery. So is gambling in Pakistan, the only exception being the horse racing tracks inside the country. Some countries take enforcement quite seriously and offenders face severe penalties while others do not enforce the laws at all. With the exception of lottery, lottery- style sports betting, or horse race betting, gambling in Turkey is illegal and Turkish authorities are quite aggressive in their fight against illegal gambling.
Online Cyprus gambling sites (online casinos, poker, bingo, or any other activity) are strictly forbidden with the exception of internet sports betting. Gambling in Greece is prohibited for residents although the authorities are not prosecuting players or operators that breach this law, yet the Greece betting sites and bookmakers are legal.
In fact, there are a great number of countries in which internet gambling is illegal but residents do it without any fear of repercussions, such as Iceland gambling sites and law. Not with online gambling Croatia sites, which are perfectly legal, provided they are licensed and regulated. These players must be extra diligent when they are looking for an online gambling site because they undoubtedly have little to no recourse in the event of a dispute. That is why many of these players prefer to stick with the most reputable international brands that are known for treating their customers fairly.
Get Informed Before You Gamble Online
Online players want to be certain that the website they've signed up with won't simply take their deposit and run. They want fast and easy deposit methods and they absolutely want quick withdrawals. Online gamblers also want a great selection of betting options and we can't forget about player bonuses.
This is where Gamblingjudge is a valuable resource. Prospective customers can refer to Gamblingjudge's in-depth reviews to find out how reputable an online gaming site is. Check out our recommended list of sportsbooks reviews, where you will also find betting exchanges – Belgium (Belgium betting sites) and Uganda based sites. Information such as payment methods, licensing details, gaming options, and available bonuses are all found in these reviews.
Gamblingjudge has also created a very helpful section that outlines various laws, tax information, gambling sites, and specific bonuses that apply in different countries and currencies like Czech Koruna – CZK. You can find out how tightly regulated the gambling industry is in any given country and who provides oversight.
Internet gamers will learn what currency options and payment methods are offered. If you are planning a trip to a foreign destination and you plan on gambling when you get there then this section is a must-read. It is also a recommended read for those who want to place bets online.
Internet gamblers will be thrilled to discover that Gamblingjudge.com has hundreds of thousands of dollars worth of easy to claim bonuses for players of all stripes. Free casino cash, poker promotions, bingo bonuses, and free sports bets are just as few of the many types of incentives that are available to online players all around the world.
Not only can you find out which international brands in online gaming are consistently rated at the top; you can also discover exactly why they are so well-respected. Don't forget to take advantage of all of those bonuses that are waiting for you.
FAQ about Gambling sites by country
In these days, gambling industry is very regulated and is a small list of countries that don't allow gambling and betting like United Arab Emirates, North Korea, Poland etc.
Online gambling can be regulated by international forums or a local institute. So you can gamble all over the Europe, America, Africa and Asia with some exceptions.
In USA are 5 states without legal gambling, those are Utah, Hawaii, Alaska, Texas and Tennessee.
Qatar, all forms of gambling activities are considered illegal, even sports betting. Gambling is also banned in Singapore, Cambodia, Brunei or North Korea and in some european countries like Cyprus and Poland.