Australian Gambling Sites and Laws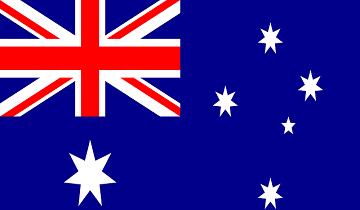 Australia is one of the largest online gambling markets in the world.
Gambling in Australia is estimated to cost the average adult nearly $1,300 each year and that number is trending upward.
Such a voracious appetite for pokies, horse racing, lotteries, and sports betting has made the gambling industry a large contributor to the economy.
The biggest betting companies employ over 1,000 Australians and the industry funnels over $100 million in taxes into the government's coffers.
Total gambling revenues in 2008-2009 were over $19 billion.
With statistics like these, it should come as no surprise that the online gambling companies are aggressively targeting the Australian gambling market.
Top 10 Gambling Sites for Australia in 01 November 2023 – Updated List
Rank
Casino
Bonus
Safe & Trusted
Rating
Get Started
What are the Best Australian Gambling Sites and Promotions?
There are several excellent Australian-based online betting sites but you should know Australian gambling laws prohibit online betting sites from offering interactive gambling such as poker and casino games to Australian residents. That means that residents must look outside of their borders to partake in interactive online gaming.
Sports wagering is not considered "interactive" meaning Australian sportsbooks can take bets from residents provided they are laid before the start of a match. Live in-play wagering is not permitted.
Aussies have a lot of options when it comes to choosing an online gambling site and they can also claim a large number of great bonuses. BetVictor is one of the world's top operators and Australian punters can find all sorts of action and bonuses such as their €25 deposit bonus. Unibet is also a popular online destination. Punters that like wagering at top-rated betting sites can claim a €15 welcome bonus at here.
How Regulated is the Australian Gambling Market?
The Australian online gambling industry is tightly regulated. Licensing and regulatory enforcement are administered by the central government as well as at the state and territorial level. There are eight different gambling authorities that operate here.
Due to the widespread negative social impacts, there is a focused effort to promote responsible gaming. The authorities also place a high priority on maintaining the integrity of sports, enforcing anti-money laundering policies, and ensuring compliance with regulations.
Because there are so many regulatory jurisdictions in Australia, the licensing processes and regulations differ from region to region. One thing they all have in common is that they take enforcement seriously. The licensing process is strict and the various authorities are very active with regular audits and inspections.
Is Gambling Legal in Australia? What is the Legal Age?
Gambling is perfectly legal in Australia with the exception of live in-play wagering. Despite the ban on this method of wagering, punters appear to be getting away with it as almost all offshore sites offer the service.
Australians are some of the most hardcore gamblers in the world which have made the industry a cash cow for the government as well as the legal betting sites who are able to offer their services here. It is estimated that over 80% of adults are involved in some type of gambling.
All regulatory authorities here require that a person is at least 18-years-old in order to wager. Betting operators are tasked with taking all reasonable steps to verify the identity and age of a punter.
Does Australia Tax Gambling Winnings?
Gamblers do not get taxed on their winnings in Australia. Here, gambling is not considered a profession; the government considers winnings the product of luck and not a source of taxable income. Instead, the government taxes the operators. Gambling companies pay turnover tax, tax on player losses, and net profit taxes. They are also subject to various fees associated with licensing.
What Payment Method and Currencies do Australian Players Commonly Use?
As far as currency is concerned, most sites that provide service to Australian customers have the Australian Dollar as a currency option. The few sites that don't will usually offer other major currencies such as the American Dollar, Euro, or British Pound. Intertops, Novibet and Guts are among the many sites that have the Australian Dollar as an option.
Australian residents who use gambing sites are presented with a wide range of payment methods. Major credit cards, Skrill, Neteller, Click2Pay and money transfer services are used regularly by customers. Other options such as bank wires and eChecks are also frequently used.
Some sites even accept PayPal. With so many payment options, Australian customers can be assured that they can easily and quickly transfer funds in and out of their accounts.
FAQ about Australian gambling sites and laws
It's illegal to provide some interactive gambling activities, such as 'online casinos', to someone in Australia. Examples include roulette, poker, craps, online 'pokies' and blackjack.
Yes, online casino games that are using real money are Illegal in Australia.
ACMA is responsible with regulation gambling issues in Australia. But for more read The Interactive Gambling Act 2001 available on Australian Government website.
No, is not illegal to play games like poker in your private home in Australia, but in public places like coffee shops, clubs or hotels is illegal.
No, in Australia gambling winnings are not included to taxes, in stad are count as "good luck".
Other interesting articles you might like:
The best overall gambling site in Australia
Full with available gambling bonuses