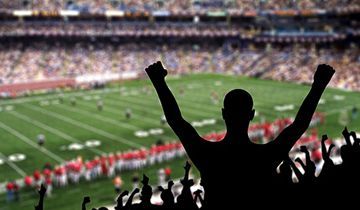 There are nearly 200 countries on this planet and each one is unique.
Cultures, customs, political systems, and laws are different in almost every nation.
It is hard to find a common thread aside from the fact that we here on Earth are all humans.
One common theme that unites people of every nationality is a love of sports betting.
It doesn't matter where you are on Earth, betting is a part of almost every culture and it isn't hard to find a place to lay a bet even if gambling is prohibited.
China is a prime example of this. Despite most forms of gambling being illegal in China, this Asian giant produces the largest gambling revenues in the world.
They are not alone; there are hundreds of worldwide betting sites accessible to people in every country.
Millions of people gamble and the industry as a whole is one of the biggest money makers on the planet.
It is always advised to play legally. Sports betting is legal in countries across the planet.
If there are no legal, local bookmakers in your region, though, then you may have to venture to offshore domains to place a bet.
The biggest bookmakers in Europe make for an excellent starting point.
Best Recommended Bookmakers [2020] - Updated List
Many governments are hooked on the ever-increasing revenue streams that are produced by sports betting.
Most countries that prohibit betting are home to massive illegal operations that fuel a burgeoning underground economy worth billions of dollars.
Sports betting legal countries, on the other hand, can control these activities and gain tax income from them.
Heck, even a lot of nations that allow it have hugely profitable illegal betting organizations operating within their borders.
One of the most popular forms of gambling is betting on sports and it is done on a worldwide scale.
Sports wagering dates back to ancient times and its popularity has grown exponentially ever since.
Prior to the internet age, which brought about an explosion in gambling in general, punters mainly got their action at land-based sports betting shops and through local bookies.
Today, sports betting shops and bookmakers continue to take billions of dollars worth of bets annually but internet wagering is emerging as the most commonly used platform.
The industry is so lucrative that thousands of bookmakers make a killing by offering their services online both legally and illegally.
This is a cash cow that betting sites worldwide want to get in on, and the audience is there to make that happen.
Despite the Legal Problems in some Countries, Sports Betting is still a Huge Industry
Sports betting does not come without a dark side. There have been numerous scandals that have occurred as a direct result of gambling. The 1919 Black Sox scandal, the Boston College point-shaving scandal, and more recently the European football betting scandal are among the countless events that have given sports wagering a black eye.
It's no secret that many high-profile boxing matches and even Super Bowls have been subject to lingering suspicion. All the while, world betting sites became rich through bets.
These and other scandals and fixes were primary motivators behind the United State's passing of the Professional and Amateur Sports Protection Act of 1992 which pretty much put an end to sports gambling in most US states. All of this aside, punters continue to fuel this industry, by visiting the most popular betting sites in the world.
Every Sport Generates Sports Bets
Punters love to gamble on a wide variety of sports. Over 4 billion people actively follow soccer and a large number of them love to have a little action riding on the outcome. The World Cup of Soccer is likely the biggest sports gambling events and punters all around the world place billions of dollars worth of bets at the most renowned betting sites in the world. Basketball also enjoys a massive global fan base as does cricket.
Tennis, rugby, motor sports, and athletics garner attention from fans and gamblers alike. There aren't many places in which boxing and golf aren't popular. Title fights and feature golf events bring all sorts of bettors out of the woodwork just like baseball and American football does.
The biggest bookmakers in the world offer the chance to place a bet for any of these sports, but any event that can be wagered on will attract bets. If punters can wager on competitive knitting they surely would.
Is Online Sports Betting Legal in your Country?
The legality of sports betting is another issue that is sometimes a bit confusing. Some countries allow sports wagering while others do not. Some places that allow sports betting only offer a limited number of options such as lottery-style wagering while many countries impose an outright ban.
As mentioned, even in places that prohibit sports wagering, punters seem to find a way to spend huge sums of money placing bets. Note that the "size" and "legality" are not the same thing: Even the biggest bookie in the world can be "illegal", especially if it operates without a valid license.
So, where can you find out what sports betting rules apply in your country? Well, you have already found it. Gamblingjudge.com has researched the gambling laws that apply to different countries all around the world and this valuable information is just a click away. Punters can easily look up the laws that apply to them as well as glean a lot more helpful information.
They can find out the biggest betting sites in the world, if betting on sports is legal and, if so, what particular forms are legal. If sports betting is illegal where you live then find out if the rules are strictly enforced. There are quite a few governments that ban sports betting but the rules are a paper tiger and punters flaunt the laws without any fear of prosecution.
Players have nothing to fear when engaging in online betting in legal countries. In many cases, sports betting in illegal countries is scarcely a concern, either.
Still, there are many countries that enforce anti-sports betting laws with zeal and offenders face stiff penalties. Pakistan, for example, is one place that you do not want to be caught illegally betting on sports. Offenders face severe punishment ranging from fines to imprisonment. Pakistani authorities are continually prosecuting and punishing punters that break the rules.
As a result of this, the best bookmakers in the world tend to avoid offering their services to the nation's players. There are other worldwide betting sites which couldn't care less about the well-being of Pakistan's citizens as long as they make a buck, and these are to be avoided. The best way to do that is to stick to the best betting sites in the world, and this is something that Gambling Judge can help you with.
Sign Up and Ask for Bonuses Only at Reputable Bookmakers
Gamblingjudge.com will tell you which reputable internet bookmakers will accept your wagering action, what kind of betting options exist, and what awesome bonuses are available. There are hundreds of thousands of dollars worth of free bets and other sports betting bonuses that are available at Gamblingjudge and they are easy to claim.
Punters can also learn about which internet bookmakers offer features such as streaming sports, live wagering, and mobile platforms. There are links to in-depth sportsbook reviews that will tell you everything you need to know about licensing information, payment methods, language support, and active promotions among other things.
One thing to keep in mind is that using a trusted online bookmaker is a much safer alternative to using local bookies.
Using a respected online bookmaker will usually give bettors many more wagering options and better prices than platforms such as lottery-style betting. Most respected online bookmakers also offer a plethora of great bonuses while their counterparts are generally not known for doing so. There are a lot of reasons why internet bookies have a rapidly growing customer base.
So what are you waiting for? Check out the Sports Betting Sites and Bonuses by Country section at Gamblingjudge.com, read some reviews, find an incredible bonus and get into the action.