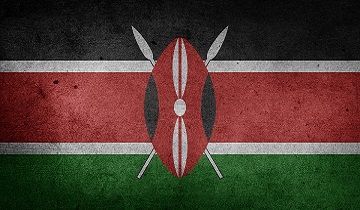 When it comes to betting sites in Africa, Kenya is surely the leading country: One sector of the gambling industry in Kenya that has seen incredible growth is sports betting.
There are several land-based sportsbooks operating throughout the country and the Betting Control and Licensing Board has recently been issuing licenses to online operators.
In other words, Kenya betting sites are perfectly legal and as long as you have a license from the government, you can also become one of the owners of betting sites in Kenya.
In fact, this is the case since the last 50 years: "Betting, Lotteries and Gaming Act of 1966" legalized gambling and betting sites in Kenya years ago. For the same reason, there are already several bookies in Kenya, both online and "offline".
Unfortunately, the lure of easy money has led to several cases of problem gambling. In one tragic case, a Kenyan sports bettor borrowed 45,000 shillings and placed it all on a soccer match. He lost the wager and was found hanging from a tree shortly after.
Another man borrowed 500,000 shillings to place a wager on the very same match. Not only did he lose the bet and his 500,000 shillings, his wife also left him after finding out the bad news.
Now, these stories are not unique to Kenya, they are cautionary tales for people everywhere and they illustrate that sports betting can ruin lives and break up families. In fact, many Kenyans have learned the hard way that sports betting is not the way to easy riches.
Still, for the majority of responsible Kenyan sports bettors, the expansion of internet betting has been a good thing. These punters now have several legitimate betting options that add to their enjoyment. Needless to say, the bookmakers are in their glory?
Nowadays, there are lots of betting sites with welcome bonus in Kenya and this is the best time to take advantage of them. So, let's take a closer look at gambling sites Kenya and talk about what you should expect, shall we?
Top 10 Betting Sites For Kenya:
What are the Best Sports Betting Sites and Bookmakers for Kenya?
Kenyan sports bettors have a rapidly growing list of bookmakers in Kenya to choose from. Many of these bookies in Kenya are highly reputable and undisputed leaders in the industry. Punters know that when they use Unibet Kenya, or Pin Up Bet, they are placing bets with the most trusted bookies in the world.
They know that William Hill, 1xBet and Betfair will give them the most competitive odds, fair play, and the latest options like live streaming and betting statistics. A lot of punters are also turning to industry giants like 888 Sport and Bet365.
All of these online bookmakers are the best of the best – they really are the best bookmakers in Kenya. They operate to the highest standards, give prompt and hassle-free payouts, and also offer great bonuses.
Moreover, they contain lots of free bet Kenya offers, like the one 22 bet Kenya has, which means you get to place a sports bet without making any deposit. Such promotions are especially popular at new betting sites in Kenya: Because they need lots of members, they make the best free bets Kenya offers. So, if you are looking for the most advantageous free bet Kenya bonuses, you have two options:
You can find them at established global brands, such as Unibet Kenya,
You can find them at new and local Kenya betting sites, such as 22 Bet Kenya.
Luckily for you, we have gambling sites Kenya that fall into both of these categories: Our list of betting sites in Kenya contains several options that can appeal to different needs and expectations.
What are the Most Popular Sports in Kenya?
The most popular sport in Kenya is undoubtedly soccer – that's why there are several football betting sites in Kenya. For the same reason, most of the free sports bet no deposit required Kenya bonuses are about football.
Even though the Kenyan soccer is far from a major player in the international scene, it draws huge crowds and the punters love to wager on it. Track and field is also widely participated in and the country has produced many stars in this field.
Rugby, volleyball, basketball, and baseball have large followings as do martial arts, cycling, tennis, and golf. Polo, archery, badminton, and netball are also common events. There is a large pool of popular sports here.
Kenyan betting sites offers the chance to place a wager on dozens of different sports types, and you can find even the most exotic sports in all betting sites in Kenya.
Is Online Sports Betting Legal in Kenya?
As we mentioned above, Kenyan betting sites are legal, as well as other forms of gambling. There are several Kenya betting companies, both local and global. For example, you can even see well-established names such as William Hill, Bet365, Betfair, and 888 Sports among the names of bet companies in Kenya.
The fact that there are several sports betting sites in Kenya means that you also get lots of betting sites with free bets: 22Bet, one of the latest betting site in Kenya, for example, offers 22 "bet points" for signing up, which can be used to place a wager for free. There are other betting sites with free bets on registration in Kenya too, which you can find in our website.
Online sports betting is legal in Kenya and it is growing faster than any other gambling sector. Its explosive expansion has led to an increase in problem gambling which has destroyed many lives. Many internet betting companies have moved in and set up shop here.
Are there any Sports Betting Bonuses and Free Bets for Kenyan Players?
Let's start with the first question: You can find all of the betting sites with free bets in Kenya in our website. We update our list of betting sites in Kenya on a regular basis and change/modify the bonus offers while doing that, so you can always see the most up-to-date list of the betting sites in Kenya with free bets.
Moreover, we review and rate the bonuses of these betting sites in detail: We know that there is no such thing as "freebets Kenya", all bonus offers and free bets in Kenya have "terms & conditions". Well, it is our job to judge them and find out they really give you an advantage or not.
With Kenya being one of the hottest markets to emerge in recent years, internet bookies are aggressively targeting punters here. This battle of the bookmakers is great news for Kenyan punters who benefit from the countless promotions and offers that the bookies are dangling.
Easy up to 20 mBTC free bet bonus for Kenyan punters can be found at Fortune Jack. The welcome package of Pin-Up Bet will give you a free bet bonus worth up to €500. And your first deposit will be matched by 100% at 1xBet, up to €100.
Do you want more alternatives? Well, we have lots of other betting sites in Kenya with bonus offers, you can be sure of that. We do not recommend Ladbrokes Kenya anymore, but you can benefit from the bonuses of these top betting sites in Kenya:
888 Sport offers you a 30 EUR free bet balance in exchange for making a 10 EUR deposit;
You can claim a 5 EUR free bet right after making your first deposit at Toto Gaming;
If you are a cryptocurrency user, a 1 BTC bonus balance is waiting for you at 1xBit.
We can keep going – our best betting sites in Kenya list is quite long and each one offers a different advantage. But they all have a common feature: They are the best free sports betting sites in Kenya. And we are able to personalize our bet sites in Kenya lists according to your needs and budget.
For example, we can find you the cheapest betting site in Kenya, no matter how small your budget is. Or, we can list the best betting companies in Kenya if you are a high-roller. The important thing is, we can offer you free betting sites based on your personal needs, no matter what they are.
There are so many betting firms in Kenya (and betting bonuses for Kenyan players) that they cannot all be possibly mentioned here. Check them out for yourself in the promotions section at Gamblingjudge.com.
Do yourself a favor and read the bookmaker reviews that will help you find the best bookmaker and the most valuable bonuses.
Get the no.1 sports betting bonus for Kenya
At the most reputable betting site