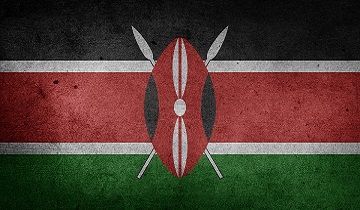 Gambling in Kenya is legal. However, the history of gambling in Kenya is chequered with all sorts of different alterations to the laws regarding sports betting regulations, international gambling companies, and taxes when gamblers place bets over the years. The gambling industry grows up fast in the last 20 years, one particular case is Egypt gambling sites and law field. 
The most recent changes to gambling regulations in the country took place in 2020. Are sports betting legal, and what kinds of Kenya betting sites and bookmakers can you place bets on today? Let us find out in this guide.
Top 10 Gambling Sites for Kenya
in 01 November 2023 – Updated List
Rank
Casino
Bonus
Safe & Trusted
Rating
Get Started
Betting regulations and law in Kenya have legalized betting and casino gambling for a long time. Gambling business in Kenya has been legal for more than half a century.
In fact, it was one of the first African countries to legalize online gambling. Online betting in Kenya is legal for a long time but the way it works is forever in flux.
The eastern African nation of Kenya lies on the equator and is home to 45 million residents.
It has the most advanced economy of any eastern or central African country. Still, nearly 20% of all Kenyans live on less than $1.25 per day.
However, even with that kind of income, sports betting in Kenya is still extremely popular.
What's more is that it is estimated that the average Kenyan pays 16 bribes per month which adds up to about a third of their income: We can call this the "unofficial tax on betting in Kenya".
The service industry (including gambling business in Kenya) is driven by tourism and accounts for over 60% of the GDP. Agriculture and manufacturing are also critical industries here.
The history of gambling in Kenya is quite long: Kenyan gambling laws were established in 1966 with the introduction of the Betting Lotteries and Gaming Act.
The Gaming Bill 2023 and earlier Kenyan is about to make some changes for sports betting in Kenya, which we will mention below.
These Kenyan gambling laws established the Betting Control and Licensing Board which issues gambling licenses and enforces regulations in all sectors of gambling. These agencies also audit those international gambling companies in Kenya with licenses.
In this regard, betting laws in Kenya are some of the oldest ones in Africa, and gambling in Kenya is legal since a long time.
However, if you are looking for betting sites in Kenya without tax, prepare to be disappointed: According to Betting Act Kenya, such a thing is not possible.
In fact, more taxes are about to enacted: There is a new chapter in the history of gambling in Kenya and we will talk about this in detail below.
The good news is betting sites are not banned in Kenya: They are still legal according to the new Betting Act. This brings out another question: Which betting sites are legal in Kenya? More importantly, which ones have the best odds and bonuses?
We can answer all these questions for you because we have already picked the best online bookmakers for Kenya. Take a look at the list below and pick any of these websites to start playing: If you are wondering how to bet legally in Kenya, this is the way to do it.
Is gambling legal in Kenya? What is the legal gambling age?
The answer is yes, gambling in Kenya has been legal for nearly 60 years. Gambling in Kenya has been legal since 1966 and it has really taken off in recent years. Revenues from getting a betting license in Kenya are climbing with the many land-based establishments booming.
The gambling laws in Kenya are in a state of flux, though, so it can be tricky to understand what the current gambling rules in Kenya are. In theory, only operators with licenses issued out of Kenya can offer online gambling in Kenya. However, as Kenya does not license local operators, the only legal betting sites are licensed international gambling companies that are licensed by the Betting Control and Licensing Board and are thus subject to gambling regulations in Kenya.
You must be 18 or older to bet online in Kenya, either at online sites or in Kenya's many land-based venues.
Kenya is now home to 28 casinos, 11 bingo halls, 3 sportsbooks, and 1 horse racing track. These are all licensed and regulated land-based operations. Lotteries, bingo, poker, and sports betting are all state-run monopolies and are quite popular.
As for online gambling in Kenya, it was a state monopoly too but the company that ran it, Betkenya.com, closed up shop leaving no legal options for online play. While betting regulations Kenya allow online casino gambling, there are no local operators that will offer gameplay.
Of course, with so many foreign online gambling sites out there, Kenyan online casino players do have options. There are numerous online gaming sites that take bets from Kenyan players. The government does not block these sites and has recently begun to issue licenses to online sportsbooks and casinos.
In other words, you are not limited to a gambling business based in Kenya: The internet is filled with online betting Kenya sites and we can find the best ones for you. Moreover, we can offer you localized options, such as Kenyan shillings online casinos that let you play with your own currency.
Betting laws in Kenya state that all kinds of gambling are legal, so legal Kenya gambling is not limited to casino games. According to the Betting Control and Licensing Act Kenya, any company can start to offer online gambling services as long as they get a license according to the Betting Lotteries And Gaming Act. There have been mild changes to the laws since they first appeared, but this remains the basic principle behind gambling in Kenya.
How regulated is the Kenyan gambling market?
On paper, gambling in Kenya is a tightly regulated state monopoly. Going back to the amount of bribes that are taken on a daily basis, it is hard to tell what the real story is. While the monopoly may have sprung a leak with the failure of their online operation and proliferation of "illegal" internet casino betting, Kenya's land based casinos, lotteries, bingo halls, and sportsbooks are all well-liked and doing well.
Any international betting sites that wish to obtain a license to engage in legal gambling in Kenya can expect to pay around KES100,000,000, or €900,000. The gambling license cost in Kenya is, therefore, quite expensive. On top of that, sites will have to abide by the betting rules and betting regulations of the country. This means providing adequate protection from gambling addiction.
What Currencies and Payment Methods do Kenyan Players Generally Use?
The official currency of Kenya is the shilling, and it is accepted everywhere in the country. Kenyans who want to play for real money at online gaming sites have a few good payment options. Major credit cards like Visa, Mastercard, and Maestro are commonly accepted, as are e-wallets like Skrill and Neteller.
Prepaid cards are widely accepted, and bank wire transfers can even be used to deposit and withdraw funds. Check with your online gaming site to see what options are available to you.
Which betting sites are legal in Kenya?
What are the best gambling sites and promotions for Kenya?
There does not appear to be any stories of the Kenyan authorities going after online players, and the government does not bother to block many gambling sites, so it might be safe to say that Kenyan online casino players and the foreign internet sites can go about their business without the threat of interference.
Betting laws in Kenya are quite liberal, and as long as you know what you are doing, betting regulations in Kenya won't stop you from accessing foreign websites.
When engaging in online betting in Kenya, the best gambling sites tend to offer a wealth of sports betting options and casino games and provide ample promotions and bonuses. Welcome bonuses with favorable terms and conditions can be found at leading sites such as Casino Flamingo, Golden Key Casino, and Mayfair Casino. You can also usually claim sports-related offers, reload bonuses, compete in tournaments, and enjoy VIP/loyalty deals. The largest casinos in Kenya also offer online poker to Kenya-based players, amongst casino games for Kenyans to play, including slots, blackjack, roulette, and more. 
Sports betting is generally more favored amongst Kenyans than playing at top sites like Senator Casino. Over 82% of Kenyans admit to having an account at a leading sportsbook. However, in theory, any Kenyan license domain could be amongst the best safe betting sites around, so feel free to browse because you have plenty of options.
Taxes when gambling in Kenya - What do you need to know?
How to play at gambling sites in Kenya
Playing at gambling sites in Kenya is far simpler than it is for players in other African nations. You will have the option of playing casino games in Kenya, or you can place bets on sports. The gambling industry in Kenya is flexible, assuming you play at the right sort of sites.
To ensure that you play at the best domains, we recommend you read our Most Trusted Sports Betting Sites: The Ultimate Guide for 2023 walkthrough, and if you are a high-roller, our High Roller Casinos – A Gambler's Guide for High Rollers in 2023 page is worth a visit. Aside from those, here is how you can get started betting in Kenya today.
Visit our Kenyan online casinos and online sports betting pages to find the perfect site for you

Head over to the site in question and register as a new player

Choose one of Kenya's most popular payment methods, such as VISA, MasterCard, or the many e-wallets available

Visit the cashier page and make your first deposit, following the instructions on the screen

Enter any promo codes required to claim your welcome bonus. It may also be triggered automatically

Visit the game's section to play slot machines or the most popular table games, or head over to the sports markets to start placing your bets
Of course, if you want a more traditional gambling experience, you are welcome to play at any of the leading land-based casinos in Kenya, as these are legal, too.
FAQs: Your questions about gambling in Kenya answered
If you still have questions about the gambling industry in Kenya or how to place bets, allow us to assist you with this FAQ guide:
Kenyan gamblers prefer to wager on sports. However, popular table games include poker and blackjack.
You can deposit money at a Kenyan casino by heading to the cashier page, selecting one of the deposit methods listed, and following the instructions on the screen.
There are both free games in Kenyan casinos and real money ones. We would recommend playing for free, so you can get a head start on how it all works before you risk your own cash.
Yes. In fact, playing table games via mobile phones is one of the most popular ways to bet in Kenya. Kenyans love playing via mobile and possibly winning real money. Read our guide on how to bet by SMS or text to learn more.
Some welcome bonuses are triggered automatically when you deposit. Others require promo codes to be entered on the cashier page when you deposit. You can find those codes at our site, via e-mail, or on the promotions page at the casinos/sportsbooks in question.
Join top gambling sites in Kenya today