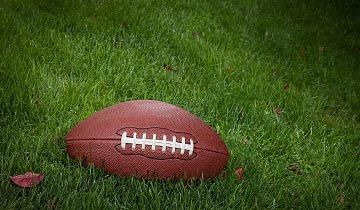 Online sportsbooks are always finding creative sports betting offers to attract new customers and keep their existing customers happy. Most online bookies offer a variety of sports betting bonuses that are not only aimed at attracting new clients but also intended to keep their existing customers coming back. There are many kinds of sports betting bonuses in knowing which one to choose can be a little confusing. Gamblingjudge.com will not only find you these great bonuses; you'll also get a thorough explanation on how to use them to your advantage. Chances are that if you currently use a bookmaker, then you have seen many offers in incentives that are aimed at you as an existing client. If you've investigated other online sportsbooks then you have undoubtedly seen many other incentives that are geared towards getting you to sign up with them. Almost every online bookie has a bonus waiting for you. Here is some more information on the sports betting offers.
Top 25 best betting bonuses in 2019
How do Sports Betting Bonuses work?
There are many kinds of bookmaker bonuses that are available to sports betting enthusiasts. The terms and conditions of these offers can vary from book to book but they work much in the same way. One of the most common betting site bonuses is a match deposit bonus. On the surface, these are fairly straightforward. An online gambling site will match your deposit. Of course, there are limits and other conditions that will apply so it's important to read the fine print. Most of these incentives, however, follow the same principle. Let's say your online bookmaker offers a match deposit bonus of up to $300. This means that if you deposit $300 into your account, the bookmaker will credit an additional $300 to your account. That's a pretty good deal but most sportsbooks will have restrictions on how you can use this $300 bonus. Almost all them have a rollover requirement. It is quite common that online gambling sites will make you bet the $300 deposit plus the $300 bonus at least 10 times before you would be eligible to withdraw it as cash. You'll also likely have to do this within a certain time frame. So if your bonus money is subject to a 10X rollover within 14 days of receiving it. This means you need to put $6,000 into action within that timeframe or the offer and any winnings derived from the bonus is void. If you can successfully do this then your $300 bonus and is as good as cash and can be withdrawn at any time. If you are lucky, the rollover requirement will only apply to the bonus portion. Make sure you know the rules.
Another similar concept is the free bet bonus. This is kind of the same idea as a matching deposit bonus except that the punter would receive a free bet that matches the amount of their deposit. A free $25.00 bet would be awarded to a customer who deposits $25.00. Just like the matching cash bonus, there will more than likely be rollover requirements that need to be met before that cash would be available for withdrawal.
Maybe you've seen offers for enhanced odds on websites like 18bet, BetMotion or Betbright? This is another attractive bet bonus that is becoming very popular at a lot of online betting sites.  While they're usually restricted to selected games, they're still a good tool to make your bankroll grow. If a certain event is being offered at even money, for example, an enhanced odds bonus might offer that same event at five to one odds. So instead of winning $100 on a $100 wager at even money, a winning bet with enhanced odds might net a $500 profit. As can be expected, there will probably be strings attached. Normally, that the sportsbook will pay the customer as if it was a regular bet. So, with the regular odds being even, the winner would receive the original $100 bet plus the $100 in winnings. The remaining bonus portion, which in this case would be $400, would be treated as any other bonus. This means it would probably have to be rolled over before it could be withdrawn.
Sports Bonus Wagering Requirements
Sports bonus wagering requirements differ from book to book but most of them are very similar in nature. They normally involve rollovers within a specific time frame and restrictions on odds. This doesn't just apply to sportsbooks but also to poker rooms and online casinos.
In the case of match deposit bonuses and free bet bonuses, there is almost always a limit.
Other tips on Choosing and Using Sports Betting Bonuses
Sign up free bets and risk free bonus offers are easy to take advantage of. Imagine having an account with two separate sportsbooks that are both offering a $25 free bet bonus. A savvy punter can put one of the free $25 bets on a team at the first sportsbook and put the other $25 free bet on the opposite team at the other sportsbook. You might win big or you might win small, but you would win either way.  Tip: make sure the two websites aren't affiliated.
Bonuses that require multiple rollovers are some of the hardest to take advantage of. They're very nature requires that you win several bets. In order to cash in on these ones, the punter will need to go on a bit of a roll. The odds are stacked against the bettor and that's why online sportsbooks can afford to offer such bonuses on a regular basis. Sports gamblers rarely cash in on these but that's not to say that they shouldn't try. Nothing ventured, nothing gained.
Remember that trying to reach rollover requirements nearly always forces sports bettors to abandon sound money management practices. It is one thing to be reckless with the house's money but it is entirely different when a punter is reckless with their own bankroll. Players that lack solid money management skills are great for the sportsbooks. It's one of the ways they have become some of the most profitable businesses on the planet. Happy gambling!!
Other sports betting bonuses to check out: