Acca insurance and accumulator free bet offers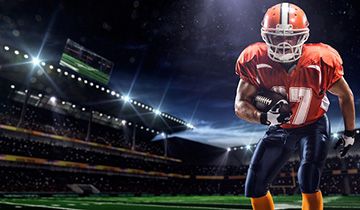 Imagine the emotional roller coaster that a punter rides after hitting 6 legs of a seven-fold accumulator. They feel a huge rush of excitement.
They can almost feel the stack of money being placed in their hands. Then the reality hits. There is still one more game to go. The punter's stomach begins to percolate as the last game draws near.
That last game is always tough to watch. If your team falls behind early it's enough to get the punter reaching for a motion sickness bag.
If the game is tight, well, it's the same result. If the punter's team takes a lead the ill feeling is eased a bit but no lead ever seems large enough.
This whole time, the punter wishes that he took advantage of accumulator insurance. At least they would know that they were going to end up getting something regardless of the result.
Sure, the sickly feeling will still be there, it just wouldn't be as overpowering. The thrill of gambling!! The pain of not having acca insurance!
If you want a more "relaxed" acca sports betting experience, you can pick any of the websites below: They offer you the best acca promotions. These are also the best betting sites for accumulators so you can really score big payouts and win football accumulators. Get your free bet accumulator bonus right now and start playing today!
Best ACCA Insurance offers in 07 June 2023 – Updated List
What Sportsbooks offer Acca Insurance?
If you are looking for the best betting site for accumulators, know that there is no single website: Accumulator insurance is a popular bonus that attracts customers so it is no surprise that many of the world's top sportsbooks offer acca insurance, especially the ones that also provide the "accept all odds movement" feature, the "request a bet" feature, or the "edit my acca" feature.
Online betting sites such as 188Bet, Verons, BetBright, and Expekt are just a few of the top brands that offer their customers accumulator insurance. Totesport, Betfair, and Betclic also offer their clients accumulator bonuses.
What is Acca Insurance?
Acca insurance, or losing accumulator money back as it is sometimes referred to as, is offered by some of the top sportsbooks in the industry. It is promoted as money back betting offers and there are various ways to get coverage. What does it cover? Well, it covers accumulators, such as eight-fold bets, that just barely miss hitting. Acca cash back normally comes into play when as punter misses a single leg of a multi-fold parlay insurance. The parlay generally needs to be at least five-fold bets but this is not true everywhere.
The general idea behind accumulator insurance (for example, acca insurance Betfair) is that if a punter misses a leg of his multi-fold parlay then he will be compensated with a betting bonus such as their money back or a free bet. In the "world of matched betting" are known as reload offers. Reload offers UK are very popular among UK punters. The consolation awards are different at each sportsbook. The Acca insurance is definitely a help but you can also apply strategies to help you win sports betting parlays.
How to Win an Acca?
An acca is simply a bet that contains two or more single bets on the same ticket that must all be chosen correctly in order for the ticket to cash. For example, a punter could bet that China will beat Japan in a soccer match. They could add France to beat Belgium gambling sites on the same ticket.
The odds of the two matches are multiplied together and that, in turn, is multiplied by the bet amount to calculate the payout. This is what you get with acca sports betting. That particular example is known as a double bet. Accas can be treble bets, fourfold bets, five-fold bets and so on. The more legs, or single bets that an acca has, the higher the odds will be.
This also means a higher payout. The challenge is to get all of the selections right. Missing just one leg will kill the ticket. There have been many big acca winners and there will surely be many more. There have also been countless punters that have come within one leg of hitting a massive payout. This is where acca insurance could have salvaged a little something.
What Sports can be used for Accumulator Bonuses
Many bookmakers have free accumulator bonuses. The way to qualify for a free bet accumulator will vary at different sportsbooks. Generally, free accumulators are awarded as loyalty bonuses, placing a minimum amount of bets, making a deposit or even as compensation for having an accumulator money back bonus.
When a punter is awarded a free accumulator as part of a bonus program there are usually some terms and conditions that apply. A sportsbook may require a punter to play their bonus accumulator on soccer matches or maybe American football. It all depends on the sportsbook and the particular bonus.
Many times, a punter is free to use their accumulator on the events of their choice. They can choose from soccer, hockey, darts, NASCAR, or tennis for example. If there are no restrictions on the type of sport then there are several options to choose from. Check with your favourite betting site to see what sports you can use your accumulator bonus on.
What Types of Acca Promotions are there?

There are lots of acca promotions available. Acca bonus free bets can be awarded for placing a set amount of wagers in a specific time-frame. They are given for accumulators placed on different types of bets or markets. Always check the terms and conditions first to see if your accumulator bets, like draw no bet accumulators for example, qualify with these promotions. They can be given to existing customers as part of a deposit or reload bonus. They are offered to players who lose accas but use their acca cash back bonus. Acca free play bonuses can be incorporated into any bonus scheme. Check with Gamblingjudge's promotions section to find an acca promotion that suits you.
General Terms and Conditions of Accumulator Offers
As can be expected, accumulator offers vary at competing sportsbooks but they all have similar traits. Among other things, they are awarded for loyalty, as a bonus for placing other accumulators, and as compensation for losing accumulators that are covered by acca insurance. As with most other types of bonuses, accumulator bonuses are sometimes limited to the type of event that they can be used on. They may also require certain minimal odds to be met and the winning bonus money will likely need to be rolled over.
Expect that the bonus accumulator bet amount will have a limit. If it is awarded as part of a deposit bonus or a match play promotion, the amount of the bonus accumulator will probably be relative to the amount of the deposit or the amount of the qualifying accumulator match play bet.
Also, know that there will be an expiry date. Most bookies require that bonuses such as these are put into play within a certain time-frame. Sometimes it's a few days and other times it can be a month. It's different everywhere. These bonuses are very similar to other sportsbook bonuses in that there will definitely be terms and conditions attached to their use. Be sure you are familiar with these rules when you claim an accumulator free play bonus.
Frequently Asked Questions about Acca Insurance
The ACCA insurance is usually available only on real money bets, so free bets wagers are excluded.
You add multiple events on the same betting slip and select the free bet instead of your own money.
You bet on the required number of selections and if one loses, you automatically get refunded the stakes.
William Hill offers accumulator insurance on many sports if a single selection on the betting slip loses.
This is a special accumulator refund offer at William Hill for betting slips with at least five events.