Best Legal Betting Sites and Bookmakers [2021] – Updated List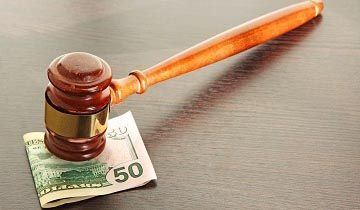 Amateur punters who are looking to explore the world of sports betting are sometime worried about the legal aspects of getting involved. They've seen the movies that show bookies getting busted.
They've read in the newspapers about betting syndicates getting shut down and they have heard stories of local bookies that are connected to some shady people.
Betting novices can read a virtual betting guide and they can't be blamed for having reservations when it comes to choosing a legal betting site, but the gambling industry is not legal everywhere, for example, Japan betting sites are banned.
After all, who wants to end up getting fined or even worse, thrown in jail for putting a few bucks on their favorite team to win a game?
Those who are unfamiliar with the gambling industry want to be confident that what they are doing is legal.
Make no mistake about it and check our list of sportsbooks which has only legal betting sites. In some cases, the array of legal betting companies you'll have open to you depends on where you reside.
There is a lot of hearsay and myth that surrounds this popular pastime but they need to be educated on the facts that surround this growing industry.
Nobody wants to play at illegal betting sites, but if you stick with us and this guide, you won't have to.
Let's get some of these facts straight so we can put our minds at ease and enjoy our gambling experience.
Hopefully, by the time you're done reading our guide on the best legal betting sites, you won't have to ask, "are betting sites legal?" ever again.
Is Online Betting Legal?
Are betting sites legal? is one of the most frequently asked questions in the online gambling world.  One of the first things that sports bettors need to know is that every country has their own laws that govern internet gambling. There is no single body that controls this industry.
So, whether gambling sites legal or not depends on where you live in the world.
In the United States, online sports gambling is legal in just a few individual states and there are laws that forbid the transfer of gambling money in and out of state in which it is illegal.
Of course, scores of United States residents successfully flaunt these laws. Nonetheless, online gambling sites are essentially illegal in the majority of the states and bettors gamble at their own risk.
In other words, the answer to are betting sites legal question is quite "complex" in this country: The answer is mostly no, but still yes in some states.
It is up to the punter to learn about the rules in their own jurisdiction. The laws and regulations that govern online gambling are different everywhere in the world.
Players at UK betting sites, for instance, will have a far easier to time playing online. There is a greater degree of legal sports betting sites in that country than in the US.
The same is also true for legal online betting sites in Canada and Europe. In fact, some of the best betting sites in the world will be permitted to offer their services in many countries at once, and Curacao betting sites are just one of the many examples.
Some common places of bookmakers jurisdiction include: Alderney, Antigua, Costa Rica, Curacao, Gibraltar, Isle of Man, Kahnawake, Malta, United Kingdom.
In the top 5 sports betting sites there will almost certainly be at least one  Costa Rica sports betting site, but so, too will be many other quality legal betting sites.
In other words, while best legal betting sites will be licensed from one of these agencies, this is not their only distinctive feature.
We answered "are betting websites legal" question above: The answer is yes. So let's continue with another important question: What sports betting sites are legal? To be honest, this question requires a long answer but we already have guides about it, so we will summarize them with a single sentence.
All of the legal international betting sites have a license from a reputable and official regulatory authority, and that license is what makes them legal. For example, legal sports betting sites UK are licensed from the United Kingdom Gambling Commission.
Now, legal online sports betting requires a license but licenses do not guarantee that you will get a good experience – they only guarantee that you will be able to bet on football legally, for example. In order to get a good experience, you need a separate list of the best legal betting sites, and here we'll also include betting exchange – Belgium based sites.
Which ones are both legal and profitable? Which online bookies offer the best bonuses? Well, we can answer these questions and more: Below, you can see our picks for the best legal gambling sites. All of these websites offer you a legal, secure, and fair gambling experience, as well as advantageous bonuses.
Top 10 Trusted Legal Sports Betting Sites: The Ultimate Betting Companies List [2021]
Rank
Bookmaker
Bonus
Safe & Trusted
Rating
Get Started
Where is Sports Betting Legal?
There are many countries around the world that offer legal sports betting. While subject to territorial regulations, Australia's many gamblers can bet on sports legally as can New Zealanders. Several European countries such as Germany, France, Hungary, and Belgium allow it. Therefore, we recommend taking a look at our list of Germany betting sites where you can place Germany bets – no commission charged.
Legal online betting is offered at Canada, Panama, Macau and Malta betting sites. Asian countries such as Singapore and the Philippines offer legalized sports gambling. There are many other countries that have legalized gambling and there are a few countries that are in the process of making online gambling legal.
Whenever a country does decide to authorise legal betting sites, you can find out about it via our page, where we cover the gambling laws of those nations. As mentioned above, sports gamblers need to take a few minutes to ensure that betting on sports is legal where they live.
How to Bet on Sports Legally And How To Place A Legal Bet
If a punter has a few thousand dollars to spend and doesn't mind a bit of travel then booking a flight to Las Vegas and laying some bets at one of their many entertaining sportsbooks is one way to legally bet on sports. Luckily, there are some cheaper and much less time consuming options available.
Depending on where you live, legally betting on sports might be just a few mouse clicks away. Assuming a punter lives in a region that allows its residents to gamble, a quick and easy search of Gamblingjudge.com's extensive database of the best sports betting sites will lead you to a safe and legal internet bookie where you can sign up, collect a nice sign up free bet, and lay a bet within minutes. You should check our recommended new bookmakers 2021 list, as new bookmakers often offer attractive bonuses, as well as our tutorial on buying points sports betting.
If you want to find the best betting site in the world, our resources should work out nicely for you. We will also provide lists of bookmakers that offer the "accept all odds movement" feature, the "edit my acca" feature, or the "request a bet" feature. Just because you live in an area that prohibits the operation of sports wagering sites doesn't necessarily mean that you aren't allowed to legally bet on sports.
There are all sorts of legal gambling sites which have found ways around the rules, such as loopholes. For instance, Canada is a country where these grey zones come in very handy. Interac betting sites, even if based offshore, will accept Canadian players. The same thing goes for Russian betting sites.
What Payment Methods can be used to Make Sports Bets Legally?
Dealing with online wagering sites is becoming easier by the day. The best sports betting sites offer now many options when it comes to fast and hassle-free withdrawals and in-play cashing out bets. E-wallets such as Neteller and Skrill are widely accepted. New online bookmakers that accept iDeal are also a good alternative. Visa, MasterCard, American Express, and Discover are a few of the popular credit card options. Neteller is the best option if you want to get the fastest payouts from instant withdrawal bookmakers. EcoPayz betting sites are also known for fast withdrawals, which are usually instant, but may take up to 24h, depending on the bookmaker.
It is worth noting that some payment methods at a legal betting site may only be available if you reside in a certain country. Bitcoin and cryptocurrency options, for instance, may not be legal in the country you live in, even at an Ethereum betting site.
These credit card companies also have pre-paid cards that are accepted almost everywhere. Players can also deposit and withdraw using various intermediaries between the bookmaker and their bank, like Trustly (have a look at our recommended Trustly betting sites here). They can as well use bank wires and eChecks. Some sites are even accepting Bitcoin. With this many options and several more, financial transactions with internet bookies is a cinch.
Common Jurisdictions used by Legal Sports Betting Sites
Favorable tax laws and loose regulations have brought on an explosion of internet gambling websites to a few regions. Gibraltar is one such country that has benefitted. An estimated 25% of its GDP is a result of legal wagering sites that have set up shop there.
For several years, Costa Rica has been the home of many sports betting sites and Australia has also been a popular destination for these enterprises. As a result of this, many such legal betting enterprises can be found there.
What is the Legal Age for Making Online Sports Bets?
In most countries, the legal age for betting sports online is 18 but this is not true everywhere. In some places, the age can be 19, 20, or 21. Like the other "legal questions", those looking to participate in online gambling need to find out what their local laws are.
Many minors have had success gaining access to drinking establishments by using doctored ID. Fooling the bouncer at the door is one thing but this doesn't work so well with the biggest betting companies. Online bookies go through a rigid process to verify a customer's age.
Punters that use credit cards are more easily verified than those who use pre-paid cards and e-wallets. Don't be surprised if an online sports betting site asks you for a copy of official government ID such as a driver's license and a passport as part of the KYC process. Until the company is satisfied that you are of legal age, they will most likely not allow withdrawals.
If you're still unsure about whether gambling websites are legal, you can always contact the customer support team at that site and ask them.
Can you use a Credit Card to Bet Legally?
Yes. Using a credit card to bet on sports is perfectly legal. Most reputable sites allow credit cards to be used to deposit funds to bet with. In fact, credit cards are one of the easiest ways to do financial transactions with online gambling establishments.
Credit cards can make it easier for businesses to verify a player's age and other important information, but a web-based betting site may still require further proof of age. Keep in mind, we are talking about credit cards and not pre-paid credits cards.
Other articles you might like: