Best financial and spread betting sites and guide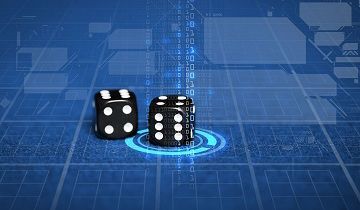 It seems that there are always new wagering opportunities popping up for internet gambling enthusiasts.
Gambling companies, online poker rooms, and internet casinos are very popular with people that are looking for a little action.
Another avenue for online bettors to go down is financial betting. This type of betting allows players to bet on various markets without buying into them with shares.
Bettors can bet on the rise or fall of financial markets. They can choose to bet on short-term or long-term movement and financial betting allows players to close their bets at any time so that they can lock in their profits or minimize their losses.
While the nature of this type of betting exposes the player to greater risk, it also gives players an opportunity for greater rewards.
Financial betting, or spread betting as it is also referred to as has a few more twists to it than traditional wagering but it isn't too hard to gain an understanding of how it works.
Let's take a closer look at some basic terminology and how things work.
What are "Bid" Prices and "Ask" Prices?
An "ask" price is the cost that an investor can buy in for while the "bid" price is what the investor can sell for. As an example, let's pretend that the New York Stock Exchange is trading at 5,000. The "ask" price, or buying price might be set at 5,005.while the "bid" price, or selling price might be set at 4,995.
What is "the Spread"?
Sports gamblers are familiar with sports betting spreads. In American football, for example, every game has a spread and punters can bet either team to beat it. In sports betting, wagering on a spread will result in one of three things; a win, a loss, or a push.
In financial betting, it's a little different. In the above example, the New York Stock Exchange is currently trading at 5000. The bid price is 4,995 and the ask price is 5,005. The difference between the ask price and the bid price is known as the spread. In this case, the spread is 10.
Our Recommended Pick for Financial Betting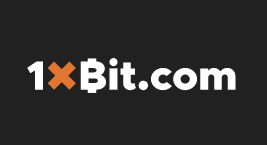 Discover the financial betting experience at 1xBit and trade like a pro!
Top 10 Sports Welcome Bonuses in 2021:
Rank
Bookmaker
Bonus
Safe & Trusted
Rating
Get Started
To filter and sort them go here
How is the Spread Bet On?
Just like in any other betting, an investor will need to determine which way the market is going to move. Will it win or lose? Rise or fall? If the bettor speculates that the Stock Exchange is going to rise, then they will want to buy at the posted ask price of 5,005.
We will assume that the investor wants to bet on the stock rising. It's time dive in. The player chooses to bet $10. This means that for every point that the market gains, the investor wins $10. In other words, if the Fictitious Stock Exchange goes up to 5,015, then that is a gain of 10 points. Multiplied by his $10 bet, this translates into a $100 gain.
Now for a critical word of caution. The investor stands to lose more than $10 if the market goes the other way. Instead of rising to 5,015, pretend that the market drops to 4,995 for a loss of 10 points.
The investor is now on the hook for $10 for each point drop meaning the player now faces a $100 loss. As mentioned in the beginning, financial spread betting comes with big risk to offset the big reward. Keep in mind that if an investor sees the stock dropping, they can sell out at any time to avoid further losses.
Remember that international gambling companies don't take IOUs. Players will be required to have enough in their accounts to cover potential losses prior to placing their bets. Beginners are advised to start out small and get a feel for it before committing large sums.
Spread Betting Strategies
Just like with sports wagering, betting on financial markets involves various basic strategies similar to those applied for a live betting system. The more you know about markets and what makes them tick, the better off you will be. It's no different than any other gambling market.
Investors implement a number of strategies to help them win. Here are a couple of the more basic strategies that investors employ. These are fairly simple plans that are easily understood by the most novice of investors. While there are many more strategies out there, these are a good place to start.
Trends
Trends are used by many gamblers. Sports bettors look at trends as do roulette players, card players, and even slot players. This goes for betting on financial markets too. Looking at the recent or long-term performance of a market will sometimes reveal trends in movement.
They could be trending up or trending down. Investors need to understand why certain trends emerge. Trends alone are far from being a foolproof method of betting but they can be helpful when used in conjunction with other factors.
Just because you spoted in betting statistics that a football team has won their last 7 games played on a Thursday doesn't mean that they will win their next Thursday game. It makes for a nice trend though. The reality is that there are many other factors involved. Finding a trend is one thing. Understanding the reasons for it is another.
Contrarian Bets
This strategy is the opposite of betting on trends. A contrarian bettor will be betting against the public, he will identify a trend and bet on the streak ending. Just like trend betting, fading a pattern "because it's due for a reversal" is by no means foolproof.
There are reasons that go beyond the simple logic and the more a market bettor understands about the dynamics of market movement the better chance they have of making informed decisions.
What are the Best Financial Betting Companies?
With the popularity of this type of wagering, there are lots of online gambling companies getting into the game. Trusted online betting websites such as William Hill, and Ladbrokes are among the world's best sites to get started. They offer great welcome bonuses and clear instructions. Most importantly, they can be relied on if you want to make fast withdrawals as they are instant withdrawal bookmakers. 
Other articles you might like: