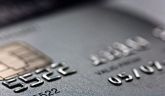 Trustly betting sites are just one of the many different ways that punters can choose to bet online in 2020. Trustly bookmakers are amongst the safest internet betting domains you can choose to go with.
Why is that, and why do these sites attract many players from across the world? What is it about Trustly that makes it such a popular payment method? In this betting article, we will dive into the payment method, as well as look at some of the most popular sites you can choose when you want to engage in online sports betting with Trustly. With that said, let's begin…
Everything you need to know about Trustly
On this betting page, you will find a list of the best Trustly betting sites out there. We've got plenty of gambling options for you to choose from, including reliable, experienced sites as well as new bookmakers 2020 sites. Here are just a few of the best Trustly bookmakers we recommend:
🥇Best Trustly betting sites 2020 - Updated List
Where can I play at Trustly bookmakers?
Trustly is one of the safest payment methods around
Trust should not be an issue at betting sites using Trustly, as they are among the most safe betting sites. As its name suggests, Trustly is one of the most secure payment methods you can have at your disposal, using 2048-bit RSA encryption to process a payment.
By processing your payment via Trustly, you can avoid handing your personal details to the sportsbook you wish to play at. Moreover, Trustly will process bank transfers far more rapidly than a conventional bank.
What about fees, processing times and limits?
Processing Time
Up to 24 hours
Processing Time
15 Mins - 3 Days
How to deposit at Trustly bookmakers in minutes
Getting started at the best Trustly betting sites is a doddle. In just a few short steps, you can begin playing, and hopefully, winning. Here is everything you need to know about using Trustly at a bookmaker today.
Step 1
Check Your Bank: You do not need to create an account with Trustly to use it. You do, however, need to check that your bank supports Trustly transfers. You can do this on Trustly's website.
Step 2
Head to the Cashier's Page: To make a deposit, you need to head to the cashier page. From there, you can select Trustly as a deposit method. After doing so, you will need to choose the amount you wish to deposit.
Step 3
Select Your Bank: You will be taken to a second screen to do this unless you download the Trustly app, which will open on your smartphone or tablet. It has to be an applicable bank which is in partnership with Trustly, but there are many of these to choose from if you are based in Europe, especially Northern Europe.
Step 4
Finalise the Deposit: The last step to completing a Trustly deposit is to enter your bank details (if you haven't already) into the app or webpage which appears. You can then confirm the transaction with your bank to complete the transaction.
Trustly transactions can also work the other way. Making a withdrawal using Trustly is a similar process. Bear in mind that not all sportsbooks which accept Trustly as a deposit method may do so for withdrawals.
Pros and cons of using Trustly at betting sites
Here are a few reasons why you may wish to join top Trustly betting sites, and a few cons to balance the argument.
There is a Trustly app which makes depositing and withdrawing a doddle
Trustly is arguably one of the safest banking options you can use online
It can be used for both deposits and withdrawals in most cases
There may be fees attached to by bookmakers, so check these first
Some bookmakers feature slow withdrawal times
Try these alternative payment methods to Trustly
Trustly is not going to be available for every player. Your bank may not be compatible with Trustly, or you may not fancy using Trustly for online betting. Here are some other, similar methods that you can choose from.
Neteller

Neteller is one of the most popular e-wallets in the online casino world. It is highly trusted, but Neteller betting sites do sometimes come with withdrawal fees attached.

Neteller betting sites
PayPal

PayPal betting sites are accessible for UK players. Many of the biggest bookmakers UK - based in fact offer PayPal. This trusted method is handy as you already likely have one, has virtually no fees, and processes payments relatively speedily.

PayPal betting sites
Skrill

Skrill is one of the most commonplace payment methods on the internet. Skrill betting sites can be found everywhere, you won't be charged fees, and transactions are instantaneous for deposits, and take 1-2 days maximum for cashouts.

Skrill betting sites
Got a question about Trustly? We've got you covered!
If you have a few remaining questions or queries about betting with Trustly, you've come to the right place. Let us see if we can help you out.
No. Betting sites accepting Trustly tend to be those located in Europe, with an emphasis on Northern Europe. This is because the banks affiliated with Trustly tend to be European banks.
Not at all. Trustly does not require you to open an account. You can make a payment via Trustly with any account whatsoever. You do need an account at a supported bank, though.
You're not going to find that answer here. Instead, you should head to the Trustly website. There you will find a list of all the bank accounts that Trustly is involved with. If your chosen bank is amongst the list of those which are accepted, you can use Trustly.
Trustly has fees of a minimum of 1.5% (minimum of €0.80), but this is for businesses. Most bookmakers pay this fee, so Trustly deposits and withdrawals should be free. This can vary from betting site to site, though.
Find top Trustly betting sites with our page
On this page, you will find a flurry of the internet's best Trustly betting sites. If you are looking for the best bookmakers that offer Trustly, you've come to the right place. Feel free to click on any of our sportsbooks' Trustly reviews, and you can learn all about each site.
You will also note that a variety of free bets and welcome bonuses can be claimed at each site. Many Trustly betting sites are amongst the top 100 bookmakers in the world, so you're sure to find somewhere to play when you opt to use our recommended list of Trustly bookmakers.