Skrill Bookmakers and Betting Sites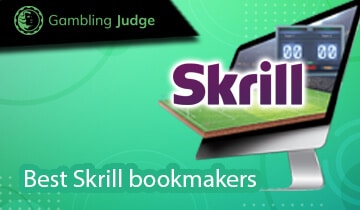 Skrill is an eWallet that allows people and businesses to transfer money, both domestically and internationally over the internet.
It is owned by UK-based Skrill Limited and is regulated by the Financial Conduct Authority. The company was established in 2001 and was called Moneybookers.
By 2010 the company had become very successful with a customer base of over 15 million. Moneybookers was rebranded as Skrill in 2011.
Today, Skrill is one of the most widely used eWallets on Earth and has been integrated as a payment method for several online brands including Facebook, Skype, eBay, and, of course, hundreds of international betting sites.
Along with being used to send and receive funds online in various currencies such as Swiss Francs(CHF), customers can also buy pre-paid cards as well as a card that can be used as a debit/ATM card.
You can actually use the card at an ATM machine to withdraw cash from your Skrill account.
As with most other similar eWallets, Skrill has gone through some growing pains and faced its share of criticism.
As a result of numerous complaints, mainly pertaining to withheld funds, Skrill's image has suffered. Nonetheless, millions of satisfied customers continue to use it on a regular basis without issues.
Best Skrill Betting Sites
in 01 November 2023 – Updated List
Rank
Bookmaker
Bonus
Safe & Trusted
Rating
Get Started
How and why should you use Skrill for Sports Betting?
There are many reasons why Skrill makes for an excellent payment option when depositing into online betting accounts. First and foremost, it is easy to use and it is accepted by most online betting sites around the world, especially Russian betting sites.
Funds can easily and instantly be added to your Skrill account by using a credit card or by transferring money from your bank account. They is integrated with over 80 banks worldwide.
Once your Skrill account has funds, you can then find a Skrill friendly sportsbook and you're off to the races so to speak. Be sure to refer to the sportsbook database at Gamblingjudge.com to find a recommended Skrill bookmaker.
When you are ready to make a deposit at a bookmaker you just need to find the "Make Deposit" option and follow the instructions. When you are prompted to choose a deposit method you can select "Skrill" and complete the transaction. Your sports betting account will be instantly credited and you can start placing your bets.
It's as simple as that!!
It is highly recommended that new customers complete the identity verification process that is required before funds can be withdrawn from a Skrill account. The verification process takes a couple of days and usually involves sending basic banking information and personal identification.
The verification process is standard procedure that is designed to protect users. Every eWallet requires this step.
All transactions are safe and secure.
Is it Safe to use Skrill for Online Betting?
Skrill is as safe, if not safer, than any other eWallet. They have security experts working around the clock to ensure customer safety. All communication is secured using Secure Socket Layer (SSL) technology and 128-bit encryption. Overall, even your £1 deposit will be safe with Skrill as long as your operator is legit.
This means that in the event that your information is somehow intercepted, it will be entirely unreadable and useless to the intercepting party. Also, no account or bank details are ever revealed when you make a transaction.
Are there any Skrill Fees for Deposits or Withdrawals at Sportsbooks?
While Skrill is one of the cheapest eWallets for online gamblers, it still comes with a few small fees. Making payments and depositing funds into online Skrill friendly betting accounts is free. Withdrawals are a little different with many bookmakers attaching a fee for such withdrawals.
Funny enough, these fees differ among bookmakers. These fees generally range between $10 and $20. Now, to be fair, the vast majority of bookie withdrawal methods come with fees attached and Skrill withdrawal fees are quite reasonable in comparison.
One positive is that Skrill withdrawals can be processed quite promptly. Often withdrawals are completed within 48 hours although some bookies can do it within a few hours.
Another convenient benefit of using this method is that the limits on deposits and withdrawals are normally quite high. Again, the limits vary between sportsbooks.
How to Make Deposits and Withdrawals Using Skrill?
Making Skrill deposits and withdrawals at sportsbooks is very easy. To make a deposit into a Skrill accepting sportsbook you first need to obviously have sufficient funds in your Skrill account. If you don't, then it just takes a couple of minutes to load your Skrill account by using your credit card or by transferring funds from your bank.
Simply go to your Skrill account and follow the instructions. It should also go without saying that your online bookie needs to accept Skrill payments.  Be sure to check out the sportsbook database at Gamblingjudge.com to find a trusted Skrill accepting sportsbook. Once you have these basics out of the way it's time to make your deposit.
Just sign into your online sportsbook account and select the "Deposit" option. Follow the instructions and choose "Skrill" when you are prompted to select a deposit method. Complete the process and when you are done you should instantly see an account balance at your sportsbook.
You can now begin placing bets. With a little luck, you will soon be in a position to make a Skrill withdrawal.
Making a withdrawal from your sportsbook using Skrill is just as easy as making a deposit although it will probably be a lot more satisfying. Sign into your online bookie and select the "Withdraw" option.
Follow the instructions and choose "Skrill" when asked what withdrawal method you would like to use. As mentioned earlier, this transaction will likely involve a small fee. Once you complete the transaction your Skrill account will be credited within 48 hours.
Skrill has a payment option, called Rapid Transfer. This is an electronic payment method that allows you to use your bank account for all kinds of online purchases, instant deposits at Rapid Transfer bookmakers included or some new payment methods like SporoPay.
What are the Best Betting Sites that Accept Skrill?
One of the best things about using this payment method is that almost all online bookmakers accept Skrill. This really gives users a lot of great options. The biggest and most trusted brands accept Skrill: Sporting Bet, William Hill, BetVictor, and Paddy Power.
Other highly-rated Skrill accepting bookies include Vernons, Betfred, Leonbets, Bet at Home, Stan James, Ladbrokes, 888, Intertops, and Boyle. The list goes on and on. As mentioned, the vast majority of online betting sites accept this popular payment method.
Is Skrill Good for Betting Bonuses? What are the top Skrill Betting Bonuses?
While many sportsbooks will give punters bonuses when they fund their sportsbook accounts using Skrill, users should be aware that some sportsbooks will not give bonuses to those who load their accounts using this way. This is due to past abuses and indiscretions committed by punters using Moneybookers in the past.
If you are looking to cash in on a welcome or deposit bonus from a bookmaker then you need to take a close look at the terms and conditions to see if the promotion in question applies to Skrill deposits.
Still, there are loads of great bonuses available from the best sportsbooks on the planet for Skrill deposits. Betting with such deposits at NordicBet, Bwin, Noxwin, and Super Lenny will get you up to €50 worth of welcome bonuses. Bet Rally, BET3000, Titan Bet, and industry giant William Hill will welcome Skrill deposits with up to €100 in betting bonuses.
You can get your hands on €200 in extras at 10Bet, or €250 in welcome bonuses at 1Bet2Bet. You can even get in on the €500 in bonuses that Bet Tap has waiting for those who deposit using this payment provider. There are hundreds of awesome bonuses available to those who make deposits using Skrill.
Are Some Countries Banned from Using Skrill?
While most countries are serviced by Skrill, there are a few countries that do not allow the use of this payment method. The following countries are not allowed on the website: Afghanistan, Crimea, Cuba, Eritrea, Iran, Iraq, Kyrgyzstan, Libya, Myanmar, Nigeria, North Korea, North Sudan, Somalia, South Sudan, Syria, and Yemen.
It is also forbidden to send or receive payments from illegal internet sportsbooks that operate in countries in which gambling is illegal such as the US, Turkey, China, Malaysia, and Israel. Therefore, Turkish betting sites, Malaysia betting sites and sites of sports betting – Israel based are forbidden.
Can Skrill be used for Online Sports Betting in the UK?
There are many Skrill betting sites in the UK and most of them are very highly-rated. Top brands such as Unibet, Betfair, and Sportingbet accept Skrill payments as do William Hill, and Paddy Power. Other big guns such as Vernons and Bet at Home will gladly accept Skrill payments.
As of this writing, Gamblingjudge.com lists 82 bookmakers in the UK that accept Skrill payments.
What are the Advantages and Disadvantages of Using Skrill?
One of the biggest advantages for online gamblers who use Skrill is that a great majority of internet betting sites accept it as a payment method. That means that users have a great deal of choice when they are looking for a reputable bookie.
Using it is easy and sportsbook deposits are instant. It is also one of the cheapest means of sending money across borders and the fees are quite low compared to other methods. Oh yes, it is also free to open up an account.
Another plus is that Skrill allows for larger sums of money to be moved. This doesn't really affect smaller recreational gamblers but those who prefer to play for larger stakes will appreciate it.
Skrill security can be viewed as an advantage and a disadvantage at the same time. Security is taken very seriously and even the slightest of red flags can lead to an account being frozen. Doing something as innocent as using a VPN to access Skrill to make a withdrawal can lead to some headaches as can logging in from another country.
This leads us to one of the disadvantages; their customer service has been criticized for being hard to get a hold of. E-mailing help@skrill.com is helpful for those people whose problems aren't pressing but for those with more urgent issues, getting live help can be troublesome at times.
Their international phone number is 800-238-9984 and they are available 24/7. Getting a person to talk to is one thing but getting them to help you immediately resolve your issue is another story. If you need to call the helpline it is recommended that you stay calm, have your account details handy, and thoroughly explain your issue.
Don't forget to be extremely polite. This can go a long way in getting your problem solved. To be fair, there are many stories of satisfied customers too. After all, there are well over 25 million customers using this service.
Another drawback is the fact that Skrill is not backed by banks for financial betting support. Unlike banks that have deposit insurance, Skrill deposits could theoretically vanish into thin air leaving millions of customers out in the cold with little recourse. We stress "theoretically".
When we consider the pros and cons, it is safe to say that Skrill is a very good service to use. Fast and easy processing times, low fees, and widely acceptance by sportsbooks and other betting sites makes it a dependable eWallet.
Other articles you might like:
Frequently Asked Questions
Skrill withdrawals from betting sites can take anything from a few hours up to 48 hours to clear. Ordinarily, you are looking at no longer than 24 hours, assuming you have cleared the KYC process and have met any outstanding wagering requirements on bonuses.
Assuming you have linked your Skrill account to your bank card, you can withdraw to that account. Skrill withdrawals to banks can take 24-48 hours and come with withdrawal charges, even if the fee is minimal.
Skrill is FCA (Financial Conduct Authority) approved in the UK and has similar legal status in the European Union and beyond. While Skrill is legal in most countries, that doesn't mean to say that betting sites in your country will offer it as an option.
Most bookmakers and betting sites prefer Skrill withdrawals to be worth €20 or more. However, there are some sites which drop that to around the €10 mark. Skrill itself has no minimum withdrawal limit when you want to cashout to your bank.
No. Skrill requires you to verify your identity before you can use it properly without limits. This means that its level of anonymity is far less pronounced than if you were to deposit with cryptocurrencies like, say, Bitcoin.
Regrettably, no. Despite many often talking about a link-up between the two payment methods, it is not currently possible to send money from PayPal to Skrill, or vice-versa. You can, however, use your Skrill or PayPal prepaid card to deposit into the other.
You must first link your bank account (or alternative payment method) to Skrill. After doing so, you can upload funds to your Skrill account. There may be a small charge when using some options. Uploads can take a few hours, 1-2 days or may even be instantaneous depending on the method selected.
Skrill can usually verify your identity within 24 hours, assuming you have the necessary documents at hand. However, it is not uncommon for the process to take 48 hours at most. The more details you provide, the quicker things will be.