Bank Transfer Bookmakers and Betting Sites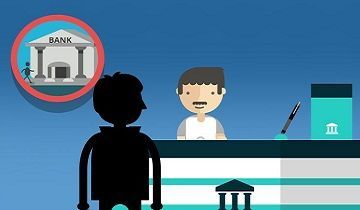 Simply put, bank wires, also known as bank transfers, are a way of electronically sending money directly from your bank account to a recipient.
It is one of the easiest ways to make online financial transactions although they are generally not the fastest method.
While credit/debit card, eWallet, and prepaid card sportsbook deposits are usually instant, bank wires and transfer deposits can sometimes take anywhere from 2-10 days to process although many are instant.
It really depends on the bank and the bookmaker. This means that punters who use this method might not be unable to immediately start placing bets.
Make sure to check with your bookmaker to find out the transaction processing times.
You only need a bank account (with appropriate funds) to perform one of these transactions provided the recipient accepts this payment method.
Thousands of online businesses accept bank transfers as a form of payment. Luckily for sports bettors, international betting sites accept bank transfers too.
Best 10 Bank Transfer Betting Sites [2021] – Updated List
Rank
Bookmaker
Bonus
Safe & Trusted
Rating
Get Started
How and why should you use Bank Wire/Bank Transfers for Sports Betting?
Bank transfers allow users to complete transactions straight from their bank account without the hassle of transferring money to an eWallet or prepaid card. Transactions can be done at the bank or online.
Punters who like to make larger than normal deposits and withdrawals will find that this method generally allows for larger limits on both. Because so many reputable online bookmakers accept bank wires, users of this method have a lot of great bookies to choose from.
Performing a bank transfer deposit or withdrawal is just as easy as any other method. Simply login to your bookmaker, select the type of transaction you wish to complete and follow the instructions.
Is it Safe to use Bank Wires/Bank Transfers for Online Betting?
Bank transfers are safe and secure assuming that you take certain common-sense steps to protect yourself such as keeping your information private and not using open internet connections to perform transactions. Any reputable bank or online bookie will have a secure website. To increase security you can use Trustly with your online bank transfer. Trustly betting sites are among the safest internet betting domains you can choose to go with.
This can be verified by looking at the URL in the address bar. Secure site addresses will begin with HTTPS:// instead of HTTP://. Also, banks and trusted bookies will use the latest security technology such as Secure Socket Layer, data encryption, and the latest firewalls to protect your information.
Still, it is not a recommended payment method to use at Russian betting sites, as the government confiscates any transactions related to gambling.
Are there Bank Transfer Fees for Deposits and Withdrawals at Sportsbooks?
Unfortunately, significant fees apply to almost all bank wire deposits. These fees aren't levied by the sportsbooks but by the banks. These charges vary depending on your bank and deposit amount but be prepared to shell out around $25 to make a bank wire deposit. International transactions can be even costlier.
Some bookmakers allow a certain number of free withdrawals but charge fees for anything beyond the allowed freebies. Bank wire withdrawals will most likely be subject to bank fees which will vary depending on the bank and the amount withdrawn.
Check with your bank and sportsbook to find out exactly what fees you will incur on deposits and withdrawals if you use a bank wire.
How to Make Sportsbook Deposits and Withdrawals Using Bank Wire/Bank Transfer?
Assuming you have a bank account with an appropriate balance, bank wire deposits are easy and take just minutes to complete. Login to your online bookmaker, click on the "Deposit" option and follow the instructions.
When you are prompted to pick a payment method, click on "Bank Transfer" or Bank Wire". You will need to enter your banking information and some personal details so it is important to remember to make sure you are not using an open internet connection.
You may be redirected to your bank's website to verify the transaction after which you will be returned to the sportsbook to complete the deposit. As mentioned above, not all bank wire deposits are instant so you'll need to check with your sportsbook to find out the processing times.
Bank wire withdrawals are done in the same manner. Login to your online bookie and click on the "Withdraw" option. Select "Bank wire" or "Bank Transfer" when asked for a withdrawal method and complete the process.
Be sure to keep a printout of the transaction for your records. These withdrawals can take anywhere from a few minutes up to 10 days to complete so you will likely have to wait a while before the funds are available to you.
Please note that you may also need an ABA or SWIFT code.
What are the Best Betting Sites that Accept Bank Wire/Bank Transfers?
Because bank wires are popular, especially among bigger players, most of the world's leading sportsbooks accept this method of payment. Pinnacle  gladly accepts bank transfers. Sportingbet, BetVictor, and Bwin are also some of the industry leaders that accept this method as do Paddy Power and Stan James.
Refer to the bookmaker database at Gamblingjudge.com to easily find a recommended bank wire accepting sportsbook. Don't forget to collect a great bonus while you're at it.
Are Bank Wire/Bank Transfers Good for Betting Bonuses? What are the Best Bank Wire/Bank Transfer Bonuses?
Bank wires are eligible for valuable bonuses at most bank wire accepting sportsbooks. Depositing with bank wires can get you up to £30 in bonuses at Betfred while William Hill will give you up to €100 when you deposit using bank wire. £200 can be had at Bet at Home when you use a bank wire to deposit.
Many more great bonuses are found in the promotions section at Gamblingjudge.com. Get yours today!!
Are Some Countries Banned from Using Bank wires/Bank Transfers?
Generally speaking, most countries allow the use of bank transfers but not all banks allow transfers to all countries. Individual countries have their own banking laws and some limit which countries can send and receive bank wires. You need to check with your own bank to find out what countries you are allowed to send or receive bank transfers from.
Can Bank Wire/Bank Transfers be used for Sports Betting in the UK?
Bank wires can be used in the UK and a lot of the best UK-based online bookmakers accept bank wires as a payment method for both deposits and withdrawals. Find out which recommended sportsbook accept bank wires by referring to the sortable sportsbook database at Gamblingjudge.com.
What are the Advantages and Disadvantages of Using Bank Wires/Bank Transfers?
One of the biggest advantages to using this method is that so many internet bookies accept this form of payment which gives bank wire sports bettors a very good selection of bookies to choose from.
Bank transfers are easy to process and they are a very safe and secure payment method. This method is also great for punters that like to make larger deposits and withdrawals than the average recreational player. Limits are usually quite high.
The biggest downside to bank transfers is the hefty fees that are imposed by the banks. Most alternative payment methods are significantly cheaper and arguably faster. Depending on both the bank and the bookmaker, deposits can take a couple of days to be credited to your account although this isn't always the case.
Withdrawals normally take longer than other methods too but this also varies depending on the bank and the bookie. Be sure to check your bookmaker and your bank to find out processing times and fees.
A good alternative to bank transfers would be Rapid Transfer by Skrill. At Rapid Transfer betting sites this payment option uses your bank account to complete the transfer but uses its own network so it is faster.
Other articles you might like: