USA Betting Sites, Bookmakers and Bonuses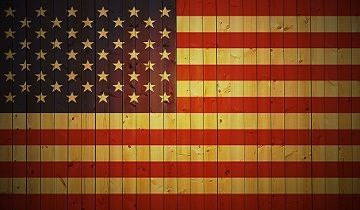 The USA has slowly progressed with respect to liberalizing most forms of gambling but sports betting has lagged behind and is a controversial issue.
Even the best American bookmakers struggled to incorporate sports wagering into their operations, and US bookies have suffered as a result of it.
In 1992, the Professional and Amateur Sports Protection Act, otherwise known as the Bradley Act was passed in the United States.
This put a nationwide ban on sports wagering with the exceptions of Oregon, Delaware, Montana, and Nevada who were exempt because they already allowed wagering.
As of now, only Nevada and Delaware offer legal wagering. It is estimated that about $4 billion is legally wagered in Las Vegas each year.
It is also believed that anywhere from $80 billion up to $380 billion is wagered illegally across the country.
This is a major cash prize that many international gambling companies would like to take advantage of, and even the best American football betting sites are missing out on.
Despite the enormous amount of money that the government is missing out on, the American government remains firm in their anti-gambling stance.
One doesn't need to look very hard to find examples of match fixing and other shady activities in American sports, like UFC and other fight events.
The Black Sox Scandal, the Boston College point-shaving scandal, the Jameis Winston shaving points scandal and a large number of other similar incidents are reasons that the American government maintains its position.
These scandals are also primarily why PASPA came into effect. Still, both legal and illegal betting is rapidly growing in the US.
While the integrity of a sport is important, there are other countries across the globe which have successfully navigated the issue without banning betting.
This is something bookmakers in the USA have referred to in the past. However, there are other issues which plague top US bookmakers, though.
The Wire Act of 1961 and the Unlawful Internet Gambling Enforcement Act of 2006 also conspire to make it difficult for internet punters to get their action.
While neither act specifically bans internet gambling, they place significant restrictions on players and operators.
It makes bank transactions between financial institutions and bookmakers in the USA very tough. Even brand new bookmakers in the USA have to find ways around this.
A large number of online bookmakers, such as Puerto Rico bookmakers,  have either had their sites blocked or have voluntarily withdrawn from the American sports wagering market.
Still, authorities do not prosecute American sports bettors who find a way to place wagers at foreign sites.
There are many of these American bookies in operation offshore. Some represent the very best international betting sites in the USA, and a good number of the others even offer casino games alongside the usual football, hockey, basketball, baseball and lacrosse betting options found at bookmakers.
There are still many top-rated online bookmakers that will accept bets from American players, such as the Bermuda betting sites and bookmakers, and these bookmakers in the USA are worth a closer inspection.
Best USA Betting Sites
in 01 November 2023 – Updated List
Sportbet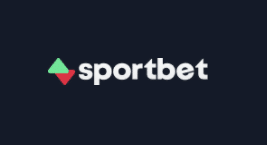 Create an account at Sportbet.one today and get a $50 Risk-Free Bet. It is a one time offer only. You can activate it by toggling the "Place no risk bet" switch, while placing the bet.
William Hill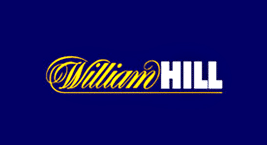 Register today at William Hill and get the sports welcome bonus: €30 after depositing just €10! Code: 'P30'.
What are the Best Sports Betting Sites and Bookmakers for The United States?
American sports betting enthusiasts that are looking for a reputable bookmaker have quite a nice selection to choose from. We feature some of the top US bookmakers right here on this page. USA betting sites such as Intertops, TitanBet, and Red Kings all offer competitive odds and fast payouts. American bettors know that they can rely on TopBet to offer ongoing bonuses and options like mobile platforms and live betting.
Punters are urged to take a look at the in-depth bookmaker reviews at Gamblingjudge.com to find the best bookies and the latest bonuses.
We regularly update our list of the top 5 betting sites in the US with new online bookmakers in the USA, as well as those domains with the best betting offers for USA players to take advantage of.
What are the Most Popular Sports in the United States?
Enjoying sporting events is an American pastime and there are many sports that attract a lot of attention here. American football, baseball, basketball, and ice hockey are widely followed at both the professional and college levels, such as college baseball betting. Here is a huge debate between NBA vs NFL, both sports are very popular with a lot of money involved.
Soccer, lacrosse, volleyball, and rugby are also among the more popular team competitions in America. Individual activities include golf, tennis, martial arts, and motorsports. Americans excel at many of these sports and are usually a force on the international stage. It is this pride at sports which could be responsible for the tough restrictions on USA betting at companies.
Is Online Sports Betting Legal in the United States?
PASPA banned sports wagering on a national scale with the exceptions of Delaware, Oregon, Montana, and Nevada. Of these exempted states, only Delaware and Nevada have developed legal sports wagering markets and Nevada is the only state to offer online sports betting. Online sports betting can find also at Aruba betting sites.
So, in other words, legal online sports gambling is only offered in Nevada. It should be noted that horse racing is offered online in most states. As sad as it may be to say it, the best bookmakers in the USA are often those which aren't even based in the country.
Are there any Sports Betting Bonuses and Free Bets for American Players?
Because the American online sports gambling market is so limited, bonus hunters here don't have the same vast selection of sports betting bonuses to choose from but there are still loads of valuable bonuses available to them. $500 in free bets are just a few mouse clicks away at BetOwi.
There are plenty of cash betting bonuses out there too. Intertops has $200 in welcome bonuses for Americans. American sports gambling fans love the $500 in bonus betting cash that SportsBetting is dishing out and many punters are getting their hands on the $1,000 welcome bonuses at BetOnline and BetDNA.
These awesome bonuses are easy to claim and you can find them in the promotions section at Gamblingjudge.com. Get yours today, by checking out our page for welcome bonuses, deposit deals, and free bets for USA players.
FAQ about USA bookmakers and betting sites
Yes, but depends on where you are located, overall, you can bet legally in almost all the USA states.
The best betting sites available for USA bookmakers and betting sites, according to some statistics is DraftKing, on the second places in BetMGM and on the third position is Caesars.
In the USA the bookmaker's legislation is very complicated, but in Hawaii, South Carolina, Tennessee and Utah any form of betting or gambling is banned.
Depends more about your criteria to decide what is the best bookmaker in USA, but according to some statistics, Bovada is first, BetOnline second and on the third place is BetUS.