Pakistan Betting Sites and Bookmakers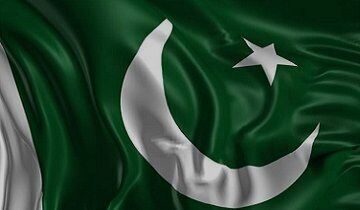 The South Asian country of Pakistan boasts a population of over 200 million residents which makes it the 6th most populated nation on earth. Pakistan has a long and colorful history that dates back to the earliest civilizations. Betting in Pakistan is one of the most beloved pastimes. Cricket betting in Pakistan is particularly popular.
Pakistani sports gamblers fuel an extremely profitable industry that is expected to continue growing. The only problem is that gambling in Pakistan is illegal. This also applies to betting apps in Pakistan, they are considered illegal too.
Contrary to the popular belief, bitcoin cricket betting is also prohibited. So, if you are looking for a cricket bookie's phone number in Pakistan, don't bother: Such a thing does not exist,  international betting sites are your only option. This page includes all the info you need including the best betting websites in Pakistan, how to bet online in Pakistan, and of course- how to win at sports betting in Pakistan!
Top 10 Betting Sites for Pakistan
in 01 November 2023 – Updated List
Rank
Bookmaker
Bonus
Safe & Trusted
Rating
Get Started
History of gambling in Pakistan
Pakistan is majorly a Muslim state, and gambling is considered a sin under the laws of this religion. Consequently, the 1977 Gambling Prevention Act was enacted in 1977. All forms of gambling were illegal under this law. In 1979, tote horse betting was legalized, but there were reports of fraudulent activities, and races were rigged to favor bookies connected to government officials. By 1990, Asian bookies lost their market advantage as most bookies started accepting bets in Pakistani rupees. The fraudulent activities persisted until 2010 when players in the national cricket team were convicted for receiving bribes before the game against England.
You might ask, is online betting legal in Pakistan today? Online gambling is not explicitly covered under the Gambling Prevention Act of 1977. Even for horse racing, there are no online betting sites in Pakistan. That's true: There are no betting sites in Pakistan and all kinds of Pakistan betting is strictly forbidden. However, international bookmakers have devised sports betting systems to bypass this, accepting wagers from Pakistani players. Although most forms of betting are prohibited, the laws are usually applied to bookmakers.
Most popular sports in Pakistan
Although there is a broad range of favorites for Pakistani sports fans, Cricket is unarguably the most popular sport in Pakistan, with the national cricket team recording massive success over the years. Nowadays, there are lots of cricket bookies in Pakistan, but they are all illegal due to local laws.
Field hockey, squash, polo, and soccer are also some of the most popular sports in Pakistan. Soccer has a massive following while ball hockey, baseball, basketball, and Australian Rules football draw a lot of support as well.
Cricket is the Top Sport in Pakistan to Bet On
When it comes to all things sports, the undisputed favorite of the Pakistani remains cricket. The country is home to global cricket champions like Misbah ul Haq, Shahid Afridi, and Imran Khan. Once it is the season of the cricket world cup or other seasonal events, the excitement of Pakistani citizens is palpable everywhere in the country, and public spaces are packed with several passionate cricket fans.
This is why online cricket betting in Pakistan is a major feature at all the best betting sites in Pakistan. If you are an avid cricket fan and you are looking for how to bet online in Pakistan, you'll find the most trusted cricket betting sites here at GamblingJudge.com.
Best Sports Betting Sites and Bookmakers in Pakistan
Most common bet types in Pakistan
At GamblingJudge.com, one of the key features we look out for before we include any bookmaker on our list is the diversity of bet types available to bettors. Take note that the bet type depends on the sports you are betting on. Some of the most popular bet types available at best betting sites in Pakistan include:
Asian Handicap
Cards Handicap
Total Corners
Bet Builder
To Win By 1 Goal
How to play for real money at Pakistan sports betting sites
Nowadays, you'll find that bookmakers by country are listed at the top online betting sites. Even better- many legal betting sites now accept players from Pakistan. Below, we have listed the easiest way to create valid real money betting accounts on bookies in Pakistan.
Step 1
Find the top bookmakers in Pakistan- You can do this by looking through our list of the best bookmakers in Pakistan.
Step 2
Visit the bookmaker website- The next thing to do is to click our link to the sports betting website.
Step 3
Register or Sign Up- Once you click on the Sign-Up or Register tab, you'll be required to complete a registration form
Step 4
Fund your betting account- Before you'd be allowed to place bets or qualify for certain offers, you have to deposit a small amount of money into your betting account
Step 5
Start betting- Now that you have funded your account, you can start placing your wagers and start playing for real money.


Popular Betting Deposit Methods for Pakistani Bettors
Gambling tax in Pakistan
Pakistan is governed according to Islamic Sharia law. Under this law, all forms of gambling are prohibited. Although some forms of horse racing were legalized in 1979, not many Pakistani bettors were in support of this since it was against their religion. Bettors are required to pay the applicable taxes on horse race winnings, as well as winnings from raffles and puzzles.
Participating in other forms of gambling in Pakistan attracts a fine of 100 Pakistan Rupees, and/or jail term. Despite the restriction on Pakistan gambling sites and laws, the country boasts a sizeable number of bettors, several cricket bookies offering diverse Pakistan cricket betting options to bettors.
Is Online Sports Betting Legal in Pakistan?
All Pakistan betting sites, with the exception of tote betting on horse races (where you can place bets like 
Tote Jackpot
, 
Tote Swinger
, or 
Tote Placepot
), are illegal here. Even developing betting software in Pakistan is a punishable offense. Once again, there are no legalized betting sites in Pakistan due to local laws.
This total ban applies to the internet as well, although online sports gambling in Pakistan happens on a large scale. We have listed some safe betting sites for you to place your online bet in Pakistan. In addition to listing gambling sites by country, some of our recommended sites also accept all odds movement.
Bear in mind that authorities concentrate more on operators than they do on recreational bettors but that doesn't mean that the recreational players are immune to prosecution. Those caught placing online wagers at Pakistan betting sites face fines of 1,000 rupees and/or up to 5 years in prison.
Live Betting in Pakistan
Majority of the sports betting companies on this page offer in-play betting options. You can enjoy a broad category of live betting markets and customized promotions at the best live streaming betting sites like William Hill Pakistan, 22bet Pakistan, and Betfair bookies Pakistan. This allows you to place guided bets in real-time and cash out big. The live betting option is available for several sports such as cricket, tennis, and football.
Are there any Sports Betting Bonuses and Free Bets for Pakistani Players?
Searching for
how to get the max value when betting on sports
in Pakistan? Rule Number one, get the best out of the available bonuses and promotions on offer! Pakistan represents a huge bet-thirsty market and the bookies want their share of it. This means that the top-rated online bookmakers are offering loads of sports betting bonuses and other incentives to their customers. 
IVI Casino
 has a €50 free bet welcome bonus package waiting for you. Would you like to get €120 in free bets? 
ReloadBet 
can make it happen.
Pakistani players can find these awesome bonuses, including exclusive welcome bonus packages, low deposit betting bonuses, live betting bonuses, daily betting bonuses, weekly bonuses and free bets, and a whole lot more in the promotions section at Gamblingjudge.com. Find one today and get in on the action. If you're in luck, you might even find one or two sports bonus codes here.
The best real money mobile apps for Pakistani players
The Future of Online Betting in Pakistan
At the time of writing this, there is no gambling governing authority in Pakistan. This, in addition to the strict prohibition of gambling under Sharia law, makes it highly unlikely that there would be significant updates in the nearest future. However, if the government decide to regulate betting in future, then it'll be a win-win situation for bettors and the government.
Online Betting in Pakistan Pros and Cons
PROS
Highly competitive cricket betting odds
Comprehensive category of sports betting options
Great welcome bonus and promotional offers
CONS
Gambling is a criminal offence in Pakistan
FAQ about Online Betting in Pakistan
This section provides the best answers to some of the most commonly asked questions from our readers. If you have further clarifications specific to the site you are playing at, you should consider reaching out to their customer care representatives via live chat or other channels.
If you play at only secure betting sites and you are not making it public notice that you are actively placing bets online, you should be able to continue placing bets at your convenience. However, you are liable to pay 1000 Pakistan Rupees or serve jail terms if you are caught betting online.
Under Islamic laws, gambling is prohibited. So, if you think the act is against your faith, then you shouldn't gamble.
Football is a top choice at most of the best bet sites in Pakistan. You can compare the sites we have carefully curated for you on this page to find the one that is most suitable for you.
Yes. You can conveniently place an online bet on cricket in Pakistan right from the comfort of your mobile device. With an online cricket betting app in Pakistan, you can access the broad categories of sports betting options at trusted cricket bookies.
Yes. Betfair Pakistan is available for players in Pakistan.
Our Final Verdict on Pakistan Sports Betting Sites
This page contains the most detailed information that our experts at GamblingJudge.com have curated about sports betting in Pakistan. We hope that we have been able to demystify all the complex betting terms and answer all your questions on the best bookmakers in Pakistan. All the online betting sites in Pakistan on this page are trustworthy and secure for Pakistan players. So, you have our word- check them out right away!
Get the no.1 sports betting bonus for Pakistan
At the most reputable betting site