Pakistan Gambling Sites and Laws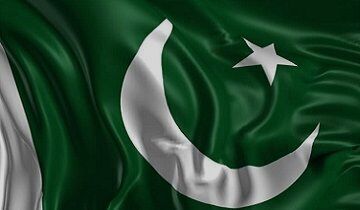 The Republic of Pakistan is a South Asian nation that holds the distinction of being the only country to have been created in the name of Islam. Islamic laws are a part of the Pakistani Constitution.
With a population of over 200 million people, Pakistan is the 6th most populous country on the planet and has the 7th largest army.
Even though the unemployment rate is a respectable 5.5%, around 21% of residents live in poverty.
An estimated 40 million citizens are classified as middle-class and that number is projected to more than double by 2050.
Gambling in Pakistan is forbidden as is the norm in the vast majority of Muslim nations. No casinos, no sports betting, no poker rooms, not even a lottery.
This prohibition extends to the internet too. However, horse racing is somehow exempt from Pakistani gambling laws and residents may participate in tote betting on events that are held at any one of Pakistan's 4 horse race tracks.
Of course, one would need to be quite naïve to believe that there is actually no gambling in Pakistan.
Gambling is a favored pastime here and many people get their action at the countless underground casinos and other illegal gambling venues that operate here.
Authorities frown down on these activities and they routinely mete out penalties to operators, employees, and gamblers that get busted in gambling stings.
Upon conviction, offenders face fines of up to 1,000 rupees and/or up to five years behind bars. There have even been cases of deportations.
Top 10 Gambling Sites for Pakistan
in 28 September 2023 – Updated List
Rank
Casino
Bonus
Safe & Trusted
Rating
Get Started
What are the Best Gambling Sites and Promotions for Pakistan?
Pakistan has recently taken to blocking gaming sites and some international operators do not accept bets from Pakistani online gamblers but there are still hordes of top-rated online casinos for Pakistani's to choose from. Even better is the number of great gambling bonuses and incentives that are constantly being offered.
Intertops or 18Bet will provide some great starting casino betting bonuses and TitanBet, IWCasino, and Casino King will add up to €100 worth of welcome bonuses to your account. You will be an instant winner when Comeon and Doxxbet add 2-300 EUR in casino betting bonuses to your account and you will be bowled over by the 1250 EUR welcome bonuses that you can receive at Winner.
There are also loads of easy to claim bonuses available for online bingo buffs, sports bettors, lottery players, and any other type of gambler. Poker players love the $400 that 888 is generously fattening their client's bankrolls with.
Pakistani online gamblers will find these valuable bonuses and a lot of others in the promotions section at Gamblingjudge.com. Check out the informative reviews for our top 100 bookmakers too.
How Regulated is the Pakistani Gambling Market?
The Pakistani gambling market is not regulated simply because gambling is illegal and theoretically doesn't exist. Players have little to no recourse in the event of a dispute with an underground casino or illegal bookie. Online players need to trust that their internet gaming site will treat them fairly which is one of the reasons that the reviews at Gamblingjudge.com are such a valuable resource.
Is Gambling Legal in Pakistan?
In Pakistan, gambling, including internet betting is illegal under the authority of The Prevention of Gambling Act and offenders face fines and/or jail time. The one exception is horse racing on which residents may place tote bets (such as Tote Jackpot) at any of Pakistan's 4 race tracks. Those who are intent on placing wagers online should stick with reputable foreign sites.
Does Pakistan Tax Gambling Winnings?
Since gambling is illegal in Pakistan there are technically no gambling winnings which means there are no taxes on gambling winnings.
What Currency and Payment Methods do Pakistani Players Generally Use?
The official currency of Pakistan is the rupee and it is accepted throughout the country. Even though Pakistani gambling laws forbid online betting in Pakistan, many international sites accept bets from this market. Some Asian sites even offer the rupee as a currency option.
Those interested in making a deposit into an online gaming account have many ways of going about it. Major credit cards are the most widely accepted payment method and so is the use of prepaid cards such as EntroPay. Skrill is frequently used but Neteller and PayPal are both banned from Pakistan.
Pakistani online gamblers are urged to check with their preferred gaming site to find out which method is most suitable.
The best overall gambling site in Pakistan
Full with available gambling bonuses