Bookmakers by Currencies – Stop Paying Exchange Fees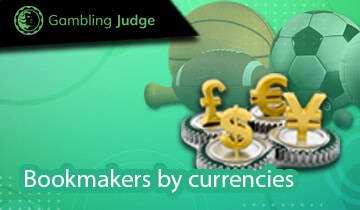 Best Bookmakers Accepting Various Currencies
in 27 September 2023 – Updated List
Rank
Bookmaker
Bonus
Safe & Trusted
Rating
Get Started
You Should Bet with Your Preferred Currency
This is Why Bookmakers by Currencies are Important
The best online bookmakers want to make it easy for people to place bets and offering punters the opportunity to place wagers in their preferred currency is just one of the ways sportsbooks cater to punters. Allowing a punter to bet with their native currency can also save the bettor a bit of money by eliminating the need to perform currency conversions.
You see, when a sportsbook performs a currency conversion, the customer seldom gets the best exchange rate. The difference in exchange rates may be quite small but it's still money out of the player's pocket. As most experienced sports bettors know, making a profit can be tough and every penny counts.
Those who make larger deposits will surely see a more noticeable loss on currency exchanges than those who make minimal deposits. Let's take a look at some of the betting currencies that bookmakers offer their customers.
American Dollar (USD)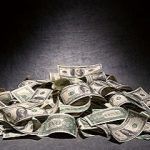 The American dollar is by far the most traded currency on Earth. USD is accepted in many places around the world and it is widely accepted by international gambling companies. The American dollar is as close as it comes to being a global currency. In the rare case of a bookie not allowing customers to place bets in this currency, they will surely still process USD payments. Deposits using USD are almost always eligible for bonuses and many of these bonuses are advertised in US dollars.
If you want to find dollar betting sites check out the bookmaker database at Gamblingjudge.com. In fact, why don't you start with Stake Sports?

Euro (€)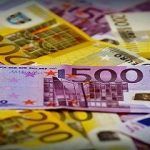 The euro is the second most traded currency in the world and it is also accepted by the best bookmakers in the world. It is also a widely offered betting currency which makes sense when you think about the massive number of punters that live in countries in which the euro is the primary currency. Let's not forget that many of the world's most recognizable brands are based in these euro-currency countries.
As with the American dollar, a small number of international bookmakers don't offer the euro as a betting currency but they will almost always accept euro deposits.
See the best euro bookmakers here.
Great Britain Pound (GBP)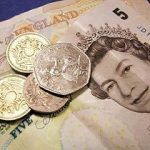 Often referred to as "pound sterling", "pound", or "sterling", the Great Britain pound is the world's oldest currency that is still in use. It is also one of the most commonly used betting currencies and is offered at many of the world's most highly-rated sportsbooks. To give you an idea, Gamblingjudge.com recommends 97 sportsbooks for UK punters and 58 of these allow bets to be made in GBP. All of the biggest brands allow betting with pounds and a lot of them also offer bonuses in this currency. Almost all of the bookies that don't offer this betting option will accept deposits in GBP.
See the bookmakers available in the Great Britain Pound currency here.
Polish Zloty (PLN)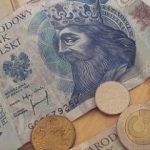 The Polish zloty might not be one of the most traded currencies but there is enough online sports bettor to warrant PLN as a betting currency at several international sportsbooks. Punters can place wagers using PLN at 32 of the 121 betting sites that are recommended by the Gambling Judge. Many of these bookmakers also offer bonuses in this currency. If bonuses aren't advertised in Polish currency they will still usually be issued in Polish zloty currency equivalent. The recommended polish betting sites that don't offer to wager using PLN will most likely accept PLN deposits that will be converted into a supported betting currency.
See the best PLN bookmakers here.
Canadian Dollar (CAD)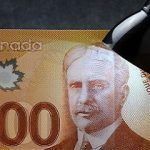 The Canadian dollar is the 6th most traded currency in the world and many Canadians love to use online bookmakers. It stands to reason that CAD is offered as a betting currency at many of the biggest betting companies and of course at Interac betting sites. Punters may place bets using CAD at 33 of the 121 recommended sportsbooks for Canadians as listed at Gamblingjudge.com and many of these bookmakers offer bonuses in Canadian funds. Those that don't offer CAD as a betting currency will still accept CAD deposits and bonuses that are offered in other currencies will almost always be credited in CAD currency equivalent.
See all the CAD bookmakers here.
Russian Ruble (RUB)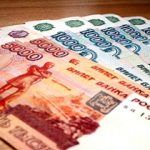 Gambling in Russia has exploded in the post-Soviet era. It became extremely popular in the pre-internet age and it really took off once betting online became possible. The only problem for Russian punters is that many forms of gambling are illegal in most parts of the country. This includes internet gambling although limited sports betting is available online. Fortunately, those who appreciate more betting options and better odds aren't prosecuted if they decide to place online wagers.
The Russian ruble is offered as a betting currency at 26 of the 112 sportsbooks that are recommended by the Gambling Judge. As usual, industry leaders such as 20Bet, Bwin, Parimatch, and 18Bet are at the forefront by allowing Russian punters to bet with Rubles at Russian betting sites. Punters can even cash in on RUB bonuses. See alt the RUB bookmakers here.
Chinese Yuan (CNY)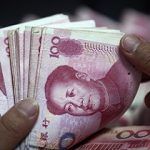 The Chinese yuan is the 8th most traded currency and China boasts the largest population on the planet with over 1.3 billion people. When we consider how popular gambling is in this country, despite the illegality, it won't come as a shock to know that China produces the highest gambling revenues on Earth.
This market is a prime target for international bookmakers which is why it is rather surprising that so few betting sites offer CNY as a betting currency. Of course, industry leaders such as 22Bet offer the Chinese yuan for placing bets but only 13 of Gambling Judge's 101 recommended bookmakers for China give players this option. Nonetheless, the bookies that do are highly rated and some even offer bonuses in CNY.
See all the CNY bookmakers here.
Turkish Lira (TRY)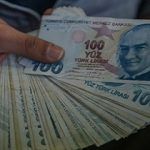 The Turkish lira is the 16th most traded currency. Seeing that most forms of gambling in Turkey are illegal and offenders are threatened with punishing fines and/or jail time it is hard to imagine that Turkey is a significant gambling market. Yet it is. To be clear, although players face harsh consequences, it very seldom happens and Turkish punters have access to many of the biggest names in online bookmaking. Not only do most of these international operators accept Turkish lira deposits, but several also allow punters to bet with TRY and even collect TRY bonuses.
Of the 74 Turkish betting sites that Gamblingjudge.com recommends to Turkish punters, 17 of them allow their customers to bet using TRY, one of them being WSBets.
See all the TRY bookmakers here.
Brazil Reais (BRL)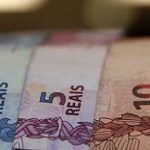 The South American country of Brazil has a population of over 206 million residents. With such a sizeable citizenry it isn't hard to believe that Brazil is a much-coveted gambling market. To the dismay of Brazilian punters, most forms of gambling are illegal here. Fortunately, authorities rarely penalize players which means that Brazilian sports bettors can find action with foreign bookmakers. Gambling Judge recommends 130 bookmakers for Brazilian players but only 12 of them offer the Brazilian real as wagering currency. Still, punters can choose from some of the most reputable bookies and a few of these bookmakers even offer BRL bonuses.
See the best BRL bookmakers here.
Bulgarian Lev (BGN)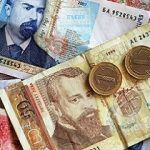 With a population of over 7 million, Bulgaria might not represent the largest gambling market nor does the Bulgarian lev factor in as a globally popular currency. Still, no market is too small for international bookmaking operators to ignore and Bulgarian online sports bettors are well-served. There are 79 bookmakers in Bulgaria to choose from. Sadly, just 7 of them offer their customers the opportunity to bet using leva. Of course, these bookmakers will gladly accept BGN for payment. It just means that punters will need to place their bets in another currency.
See the best BGN bookmakers here.
Czech Koruna (CZK)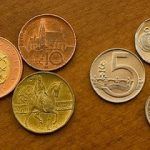 As in many other countries that broke away from communist rule in the late 1980s, gambling has become quite a popular pastime in the Czech Republic. Although the Czech Republic's population of 10.5 million is relatively small and the Czech koruna doesn't garner as much respect as many other currencies, the Czech Republic is still a profitable gambling market.
With such limited legal gambling options, many Czech punters turn to the international bookmakers to get their action although many betting sites are either blocked or have voluntarily abandoned this market. Gambling Judge lists 95 recommended sportsbooks for the Czech Republic but only 8 allow punters to place bets using CZK.
See the best CZK bookmakers here.
Danish Krone (DKK)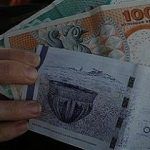 The Danish krone doesn't rank as one of the most traded currencies but the Danish gambling market is big enough for many of the world's leading bookmakers to accept krone betting deposits as well as offering DKK as a betting currency option. Gambling Judge approves of 88 bookmakers for Danish punters and 21 of these bookies offer DKK as a betting currency. There are also several betting bonuses available in DKK and those bonuses that are advertised in other currencies will almost always be awarded in DKK currency equivalent.
See all the DKK bookmakers here.
Hong Kong Dollar (HKD)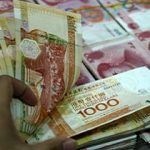 With the exception of internet betting, most forms of gambling are legal in Hong Kong. Despite the illegality of online gambling, players are not penalized for participating which means that this market is ripe for picking. Many of the biggest brands in online bookmaking accept bets from Hong Kong punters. However, very few offer players the option of placing wagers with the Hong Kong dollar which happens to be one of the world's most traded currencies.
Just 4 of the 90 recommended betting sites offer this option. Fortunately, these 4 bookmakers are among the most trusted in the business.
See all the HKD bookmakers here and also the best Hong Kong betting sites.
Hungarian Forint (HUF)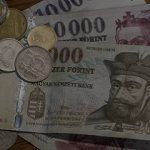 Most forms of gambling are legal and regulated in Hungary. This includes online betting. This market might not be the biggest but there are still 88 recommended betting sites – Hungary based. Many of the top brands in the industry accept bets from Hungarian punters but just 9 of them let their customers actually place bets using the Hungarian forint. Not surprisingly it is the big names that offer this option. Some of these bookmakers also advertise bonuses in HUF which is quite convenient.
See the best HUF bookmakers here.
Indian Rupee (INR)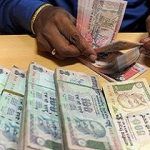 India is the 2nd most populous country in the world and the Indian rupee is the 17th most traded currency. This country represents a very lucrative gambling market despite many forms of gambling being prohibited. Even though authorities block betting sites and direct major credit card companies to decline transactions between Indian punters and betting sites, online betting is alive and well. Gamblingjudge.com lists a whopping 125 recommended bookies for India. Surprisingly, just 3 of these bookmakers let their customers bet using rupees. At least there are a lot of bonuses for Indian punters. The bonuses are advertised in other currencies but Indian players can normally get the currency equivalent.
See the best online betting sites in indian rupees here.
Malaysian Ringgit (MYR)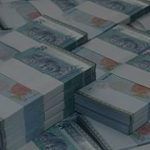 Many forms of gambling are legal in Malaysia. However, Malaysian betting sites are prohibited. Despite the legal status, many Malaysians use foreign bookmakers to place bets. They do this in relative peace as the authorities do not seem interested in prosecuting individual players. Most Malaysian punters understandably prefer to place their wagers in their own currency, the Malaysian ringgit.
To the delight of Malaysian punters, several of the best bookies in the world offer the ringgit as a betting currency. As can be expected, industry giants like Novibet, Intertops, and Betwinner lead the way. 13 of the 113 recommended sites let their customers bet using MYR.
Japanese Yen (JPY)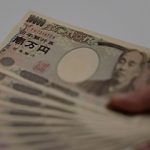 The Japanese yen is the third most traded currency and it is accepted at many online businesses around the world. Most forms of gambling are illegal in this nation of 127 million people. This includes internet betting. As in many other countries with similar anti-gambling positions, players are not prosecuted which means that punters are virtually free to place wagers at a lot of bookmarking sites.
There are 128 sports betting Japan sites but only 15 of them allow JPY as a betting currency. Naturally, it is the biggest name in the business that does allow for it.
See all the JPY bookmakers here.
Mexican Peso (MXN)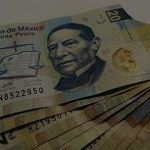 The peso is the official currency of Mexico which is a country that allows legalized gambling. There are hundreds of land-based gambling venues here but more and more punters are choosing to get their action online. Gambling Judge lists 130 respected sportsbooks that gladly accept Mexican peso betting deposits but only 9 of these sites let customers bet using pesos. Punters that use other online bookmakers usually choose to place their bets in USD. The vast majority of sportsbooks offer bonuses in currencies such as euros and USD but deposits using pesos are normally given the peso currency equivalent.
See all the MXN bookmakers here.
New Zealand Dollar (NZD)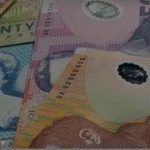 You might be surprised to know that the New Zealand dollar is the 13th most traded currency in the world. It might not be as surprising that New Zealanders love to gamble. After all, gambling is legal and regulated both on land and online. The overwhelming majority of international bookmakers are only too happy to offer their services to Kiwi punters. In fact, Gamblingjudge.com lists 139 recommended sportsbooks for New Zealand punters with 17 of these sportsbooks offering NZD as betting currency.
See all the NZD bookmakers here.

Norwegian Krone (NOK)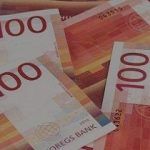 Ranking as the 14th most traded currency is the Norwegian krone and it is accepted at a great many online betting sites. Even though it is illegal for Norwegians to place bets at sites outside of Norway, authorities take a very relaxed approach and do not go after individual players. This means that punters are using many of the 130 recommended bookmakers that offer their services to the profitable market of Norway. A whopping 40 of these bookies even let their customers bet using NOK. To top it off, many of these sportsbooks offer bonuses in Norwegian kroner.
See all the NOK bookmakers here.
South African Rand (ZAR)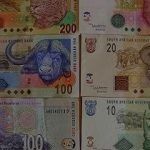 Many of South Africa's 55 million residents are unemployed and live in poverty. One would assume that gambling would not be so popular under these conditions but the fact is that many South Africans participate in all kinds of gambling. It doesn't seem to matter to punters that online betting is illegal. Maybe this is because, despite the threat of huge fines and/or imprisonment, authorities do not appear to penalize individual players. Players may also be enticed by the large number of international bookmakers that accept South African rand payments and offer players valuable bonuses. Some of these sportsbooks allow players to be using ZAR.
See all the ZAR bookmakers here and South Africa betting sites and bookmakers to keep yourself up to date in 2023.
Swedish Krona (SEK)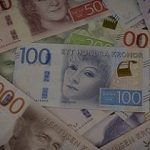 Swedes that like to gamble have the freedom to do so but their options are quite limited when it comes to wagering domestically due to government monopolies. It's a good thing for punters that the authorities allow players to use foreign betting sites without any fear of being punished. As could be expected, the big international betting sites are tripping over themselves to get a piece of this market.
Of the 137 recommended Swedish betting sites, a staggering 47 of them allow players to bet using SEK as a betting currency. There are also numerous bonuses that are being offered in SEK.
See all the SEK bookmakers here.
Swiss Franc (CHF)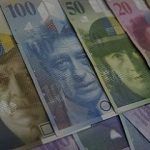 Switzerland is a very modern country but its gambling laws could use a bit of updating. This is especially true of internet betting laws. There has been some talk of addressing internet gambling but as it stands, online gambling is illegal. The good news is that authorities do not prosecute players which leaves them free to place bets with the dozens of foreign bookmakers that accept Swiss franc deposits. As the 7th most traded currency, the Swiss franc is accepted by most of the big international betting operators and many of these bookies let their players bet using CHF. Swiss punters can even find a decent number of bonuses in this currency.
See all the CHF bookmakers here.
How About the Other Currencies?
As mentioned at the beginning of this article, there are 180 recognized currencies being used around the world. The currencies that we have discussed here are just a few of the most commonly used currencies but there are many others that are both accepted and offered as betting currency options by international online betting sites (betting exchange – Belgium based sites included)
If you want to find out where your currency is accepted and offered as a betting option, check out the sortable bookmaker database at Gamblingjudge.com. Simply choose your country and use the "By Currency" filter to find out what sportsbooks meet your needs. You may even want to try cryptocurrency sites, such as Ethereum betting sites or Dogecoin betting sites (here's our Dogecoin betting guide), and even tennis crypto betting. Oh, don't forget to get your hands on some of those great bonuses that are waiting for you to claim. Speaking of which, if you want to use Fiat currencies only, we also have a list of eWallet bookmakers and betting sites and valuable tips about how to make money betting on crypto.
Crypto Currency Betting
We now include cryptocurrencies on our
crypto betting sites
list as more and more online bookmakers support them and of course the all
crypto betting
industry. We can call them digital currencies: they have many advantages such as privacy, security, and transaction speed. Our bookmakers by currency list include bookies that support Bitcoin the most (even for
CSOG Bitcoin Betting
or
Bitcoin cricket betting
), but you can also use other currencies such as Dogecoin, Ethereum, and Lite Coin. Below we explain how you can do this.
How to Start Cryptocurrency Betting
Whether you want to bet on a foreign exchange rate or a sport, you need to buy cryptocurrency first. To do this:
Find a digital wallet – they are free and available online.
This wallet will give you a blockchain address: You can think of it as your IBAN number.
Find an exchange site and join.
Buy any kind of cryptocurrency with Fiat payment methods (i.e., credit cards)
Transfer your cryptos using your blockchain address (They will be transferred to your wallet)
Open a betting account at one of the top betting sites we recommend (check the list of Bitcoin bookmakers and betting sites)
Open your profile page and click on "deposit". Pick your cryptocurrency as the payment method. You will see the blockchain address of the website.
Using your wallet, transfer money to this address (you can withdraw funds the same way)
You just made your first deposit: Check for your Bitcoin sports welcome bonus and start placing your first crypto horse betting or any other sport that appeals to you directly. If you need more info and help, check out our how-to register with a great bookie and why gamble bitcoin guides.
Using Crypto Currency at Sports Betting Sites
PROS
They are the safest payment method
You don't need to share personal details
Transfer fees are very low
You can bet on currency itself too
CONS
You always need to watch out for the exchange rate
Using them can be complex for beginners
FAQ About Bookmakers by Currencies
No. Cash is not one of the currency options you can use: betting sites only accept electronic payments such as credit cards, e-wallets, bank transfers, etc.
The legality of betting does not change according to the currency you use. If betting is legal for you, using Bitcoin will be legal too. If it is not, Bitcoin won't change this fact.
Yes. In fact, it will be a much safer way of sports betting: Cryptocurrencies are encrypted, and nobody can track transfers.
There are several websites called currency exchanges: Join one and you can buy any crypto you want using Fiat currencies (i.e., credit card).
Start Using Your Native Currency Today
No matter where you live, you can use your own currency to place bets: Just check our bookmakers by currency list and pick one. We have dozens of recommendations for every currency out there and at least one of them is the right choice for you. Create your account, make your deposit, and start playing with your native currency today!