Turkish Lira (TRY) Bookmakers and Betting Sites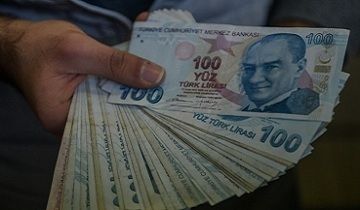 The Turkish lira (TRY) is the official currency of Turkey and the Turkish Republic of Northern Cyprus.
The Turkish lira isn't exactly a popular or much-accepted currency at the international betting sites, but it is still quite easy to spend liras at many online businesses such as sportsbooks.
Most forms of gambling are illegal in Turkey and this includes internet gambling.
Horse racing, state-operated toto betting, and a state lottery are allowed but most bettors are far from satisfied with these offerings. As an alternative they could try pool betting at our recommended pool betting sites.
They want the thrill of internet casinos, the excitement of online poker, and the rush of placing bets on their favorite sports.
With no outlet for these options being offered here, Turkish punters are forced to turn to international gambling companies to get their action.
Now, the intrepid punters that use these foreign bookmakers are risking more than the money they are betting with.
They also face some pretty hefty fines as well as a few obstacles that the authorities have put in place in order to fight illegal internet gambling.
Websites are blocked and some payment processors such as banks and credit card companies are directed to block transactions between citizens and betting sites.
Still, many punters do not let these obstacles get in the way. Several turkish betting sites accept bets from Turkish punters and there are many payment methods that can be used.
Best Turkish Lira Betting Sites
in 27 September 2023 – Updated List
Rank
Bookmaker
Bonus
Safe & Trusted
Rating
Get Started
Who can use Liras when Making Sports Bets?
People that use the "right" payment method can use TRY for betting. Using TRY for betting is very doable but payment options are a little limited. EWallets, prepaid cards, and transfer services are the best bets for making TRY bookmaker deposits.
There is a very good chance that using a credit or debit card will result in a declined transaction. The same goes for bank transfers.
What Bookmakers Offer Turkish Liras as a Betting Currency Option?
The number of online sportsbooks that offer TRY for betting currency is quite limited. Gamblingjudge.com list 74 recommended sportsbooks for Turkish punters but only 17 of these bookies allow you to place a bet using TRY. Interwetten, Iwcasino, and Rivalo are among the highest-rated sportsbooks that allow betting with TRY.
Bets10, Noxwin, and Bet Adonis let their customers bet using TRY as do Vevo Gaming, Mars Bet, and Betworld. Other bookies that let punters bet with liras are Exclusive Bet, BetSat, and Bet Kurus.
Turkish sports bettors can deposit using TRY at other respected bookmakers like Youwin and Intertops but they will not be able to place a bet with liras. Instead, the sportsbook will convert the TRY into one of the bookies supported betting currencies.
Are there any Betting Bonuses for Turkish Lira Deposits?
Turkish lira deposits are eligible for a lot of valuable bonuses. Some of these bonuses are offered in other currencies such as euros and American dollars. Don't worry. Players that deposit using TRY will be given the currency equivalent of these bonuses.
TRY sportsbook deposits will earn you up to the lira equivalent of €25 at Titan Bet, 90 Dakika, or Parasino and up to €50 in betting bonuses at Joinbet, and BetDNA. Punters that deposit with liras can get their hands on up to TRY 500 in bonuses at Efbet while €100 bonuses are available at William Hill, Bet Motion, and Paradisewin.
There are a lot more bonuses where these came from. Check out the sportsbook database and the promotions section at Gamblingjudge.com to find more awesome betting bonuses and promotions for TRY sportsbook deposits.
What are the Minimum and Maximum Amounts for Depositing and Withdrawing in Liras?
The best way to find out what maximum and minimums apply to TRY bookmaker deposits and withdrawals is to check with your bookmaker. The limits are different almost everywhere you go.
One bookie may allow deposits and withdrawals using Skrill but the limits will almost certainly be entirely different at another bookmaker that offers Skrill payments. For instance, you can use this payment method for other currencies, such as Czech Koruna CZK or Malaysian Ringgit MYR. This applies to any payment method you can think of.
You can get a good idea of what limits apply to lira deposits and withdrawals at different online bookmakers by using the sortable sportsbook, like WSBets, database at Gamblingjudge.com. Simply select your country of residence then choose your payment method, preferred currency, and minimum and maximum deposit and withdrawal parameters.
FAQ about TRY bookmakers and betting sites
Yes, you can use TRY bookmakers but you need to pay attention if the operators are legally licensed by an international/national forum.
First, you need to look up some criteria like mobile apps, bonuses, legality and after that, if they have to TRY available in the currencies section. Take a look at the conversion rate because you can easily lose money in this way.
First, you will find the Turkish Language because you can use TRY only here and in Northern Cyprus, so you will also find the Greek language and of course English and French.
Yes, you will find free spins, free bets, and of course some first deposit bonuses or weekly bonuses because the TRY bookmakers and betting sites try to make the bettors use their platform.