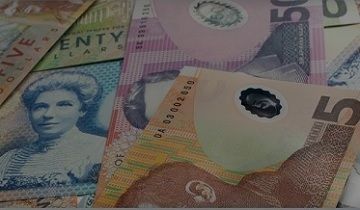 The New Zealand dollar (NZD) is the official currency of the island nation of New Zealand which is located in the southwestern Pacific Ocean about 900 miles east of Australia. The New Zealand dollar is one of the top ten most traded currencies in the world making up around 2% of global foreign exchange.
Kiwi punters like the fact that the it is accepted at so many top-rated betting sites and some of these bookmakers also offer betting with NZD. Gamblingjudge.com lists 139 recommended bookmakers for New Zealand and 17 of these bookies offer NZD for betting currency.
Who can use the New Zealand Dollar for Making Sports Bets?
Betting with NZD can be done by anyone provided the sportsbook offers it as a betting currency. Punters can make such into a sportsbook using credit/debit/prepaid cards or eWallets. The use of bank transfers is also a popular method of depositing into NZD bookmakers. Those with cash on hand can always use a wire transfer service to make a deposit. Once the bookmaker account is funded the player can then proceed to bet using NZD.
If your favorite bookmaker doesn't offer NZD for betting you can still most likely make a deposit in the same currency. Your funds will simply be converted into one of the sportsbook's supported betting currencies such as USD or euros.
Top 10 New Zealand Dollar Betting Sites
What Bookmakers allow you to Bet Using NZD?
Punters will find that some of the biggest and most reputable brands in online betting are NZD sportsbooks. Pinnacle, Betfred and Betclic are NZD betting sites as are Guts and McBookie. Other trusted NZD bookmakers include Betway and SBObet.
Are there any Betting Bonuses in NZD?
There are currently no NZD betting bonuses advertised at Gamblingjudge.com. However, punters can technically get NZD betting bonuses. These bonuses are just advertised in other currencies such as euros and US dollars but they will be converted into currency equivalent. Bonuses such as the €25 bonus at Bet Victor and Ladbrokes' €50 bonus will be awarded in the New Zealand dollar's currency equivalent. Since these bookies allow you to use the NZD for betting, you will actually get the bonuses in the same currency. The same goes for the €100 bonuses at Paradise Win, and Propawin along with the USD 100 bonuses at SportsBet and Punch Bets.
What are the Minimum Deposits and Withdrawals when Using New Zealand Dollars?
There are no universal limits for deposits and withdrawals. These limits differ from bookmaker to bookmaker even if you use the same payment method at multiple NZD betting sites. The limits depend on your sportsbook and your payment processor. For example, a Visa credit card user will have one set of maximums and minimums at William Hill and completely different limits at Ladbrokes or Punch Bets. Punters need to check with their preferred bookie to find out what limits apply to them.