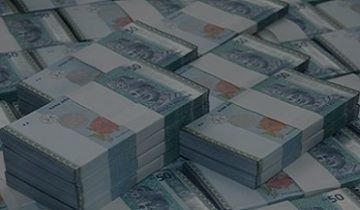 The ringgit (MYR) is the official currency of Malaysia which is a country of over 31 million people. This Southeast Asian nation is divided into 13 states and 3 territories. Despite being a predominantly Islamic nation, land-based betting establishments are legal.
However, online gambling is prohibited. Even though internet betting is illegal, the authorities do not punish players and lots of Malaysian punters use foreign bookmakers. Many international bookies accept deposits using ringgit and some even allow customers to bet with MYR.
Who can use MYR when Making Sports Bets?
If so inclined, anyone can bet with ringgit. This is assuming that the sportsbook supports it as a betting currency. Those with credit/debit/prepaid cards or eWallets can deposit funds into an MYR betting site and get into the action right away. If you have a bank account you can also deposit into a Malaysian ringgit bookmaker by using a bank transfer. You can also take cash in your pocket to a wire service company and deposit it into an MYR betting site.
Even if the bookmaker doesn't offer MYR for betting, you can most likely still deposit ringgits into your account. These funds will simply be converted into a betting currency that is supported by the site.
Top 10 Malaysian Ringgit Betting Sites
What Bookmakers Allow you to Bet Using MYR?
Bookmakers that allow you to bet with ringgit are not exactly plentiful but there are some very highly-rated bookies that do offer the ringgit for betting currency. 18Bet, and Favbet allow customers to bet using MYR as do Mansion and Real Deal. Gamblingjudge.com lists another 53 sites that accept Malaysian ringgit deposits but these bookies do not allow ringgit for betting currency. MYR deposits are simply converted into a supported betting currency such as euros or GBP.
Are there any Betting Bonuses in MYR?
Gamblingjudge.com currently lists one bonus in MYR but there are plenty of bonuses that are available for ringgit bookmaker deposits. Aside from the 1,000 MYR welcome bonus at Dafabet, loads of bonuses are advertised in other currencies like euros and US dollars. These sportsbooks will give bonuses in Malaysian ringgit equivalent. Ringgit deposits are eligible for the equivalent of up to €100 at William Hill, Cash Point, or Efbet and as much as €200 in bonuses at 10Bet and OddsRing.
You can find these bonuses and many more such as by visiting Gambling Judge.
What is the Minimum Deposit and Withdrawal Amount when Using MYR?
There is no universal answer to this question. These limits depend entirely on the individual sportsbook as well as the payment processor. Be aware that the limits that apply to a particular payment method at one sportsbook will almost certainly be different at another. Punters are urged to check with their online bookmaker to find out what limits apply to them. Don't forget to visit gamblingjudge.com and take advantage of some of those valuable bonuses.