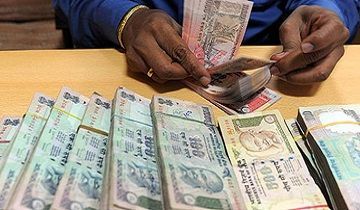 The Indian rupee (INR) is the official currency of the Republic of India which is located in South Asia. This country ranks 7th in land mass and is the second most populated country on Earth with over 1.2 billion inhabitants. Most forms of betting are illegal here. Online wagering is considered illegal too and the industry is unregulated but online bookies have become the most popular option for Indian bettors who crave action.
The authorities generally do not penalize those who participate in online betting activities so it shouldn't come as a shock that online betting in India is a multi-billion dollar industry. It also shouldn't be surprising that internet bookies aggressively target this profitable market. What is surprising is that hardly any of these international bookmakers offer betting with INR.
Top Indian Rupee Betting Sites
Who can Use Indian Rupees when Making Sports Bets?
Anyone can bet with INR if their bookmaker offers it as a betting currency. Those that hold a credit/debit/prepaid card or have an eWallet can deposit into an Indian rupee bookmaker account and start placing wagers. The same can be said for anyone with a bank account. Bank transfers are a good way to deposit into INR betting sites. Those who have money in their hands can use a wire transfer service to fund their INR bookmaker account too.
There are several ways to fund an INR sportsbook but the problem is that there are very few INR betting sites out there. Only 3 of the 125 recommended sites listed by Gamblingjudge.com offer betting in rupees.
What Bookmakers allow you to Bet Using Rupees?
As of this writing, the only betting sites as recommended by Gambling Judge for betting with INR are Dafabet, and Favbet. There are 122 other recommended betting sites that will gladly accept INR sportsbook deposits but these deposits are converted into other betting currencies such as euros and US dollars. Check out the sportsbook database at Gamblingjudge.com for updates on the availability of Indian rupee bookmakers.
Are there any Betting Bonuses in INR?
There are currently no offers of bonuses in INR but that doesn't mean that INR bookmaker deposits aren't eligible to collect bonuses. Many bonuses are advertised in foreign currencies and most deposits using rupees will earn these bonuses in currency equivalent. This means that deposits using rupees will be given the INR equivalent of up to €100 in bonuses at William Hill, and Interwetten or up to the equivalent of €200 worth of bonuses at 10Bet, SBObet, and OddsRing. Be sure to check Gambling Judge for the latest valuable bonuses.
What are the Minimum Deposits and Withdrawals when Using Rupees?
Limits on deposits and withdrawals are different wherever you go.  Even using the same payment method at separate bookmakers will result in different limits.  Minimum and maximums for deposits and withdrawals depend on the individual sportsbook and the payment processor being used.  Punters are urged to check with their bookie to find out what limits are applied to their payment method.  Don't forget to visit Gambling Judge to get your hands on some awesome bonuses.