Russian Rubles (RUB) Bookmakers and Betting Sites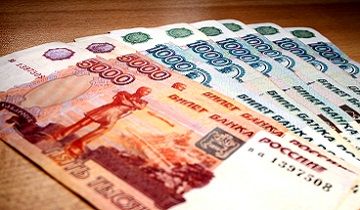 The official currency of Russia is the ruble (RUB). It is also the currency of the republics of Abkhazia and South Ossetia as well as the unrecognized republics of Donetsk and Luhansk.
Russia has a population of close to 145 million people and many of them love to gamble.
Unfortunately for Russian gambling fanatics, casino gambling is limited to being available in only four small regions and internet betting is completely prohibited.
Online betting sites are not allowed to operate inside the country but all is not lost for the Russian gambler.
While countless online betting sites are blocked in Russia, punters are generally not prosecuted for participating in internet betting.
This means that millions of Russian gamblers are able to get their action at any number of foreign online bookmakers.
Although access to some of the most respected bookmakers such as Pinnacle, Marathon Bet, and 888 have been blocked, Russians still have a pretty good number of Russian betting sites to choose from – Ethereum betting sites included.
Top 10 Russian Rubles Betting Sites
in 28 September 2023 – Updated List
Rank
Bookmaker
Bonus
Safe & Trusted
Rating
Get Started
Who can use Russian Rubles when Making Sports Bets?
Almost anyone with a Russian currency Mastercard or Visa credit/debit/prepaid card can fund RUB sportsbooks accounts and place bets. If you have a Russian currency eWallet then you can easily make a betting deposit and get into the action.
Some banks will allow deposits using bank transfers and those with cash on hand can use wire services to load their betting accounts. For example, you can use those payment methods for other currencies, like Czech Koruna CZK.
Of course, in order to actually place bets using rubles as a betting currency, your sportsbook will need to offer this as an option. You can find such a bookie by using the bookmaker database at Gamblingjudge.com, selecting your country, and filtering the results by choosing RUB in the "By Currency" option.
If your online bookie does not offer the RUB for betting currency you can still most likely deposit into your account using rubles. The funds will simply be converted into one of the sportsbook's available betting currencies.
What Sportsbooks Offer Russian Rubles as a Betting Currency?
As mentioned, many of the biggest brands in the online betting industry have been blacklisted, blocked, or have withdrawn from the Russian gambling market. Still, punters have quite a few good options when it comes to finding a RUB sportsbook. 18Bet, and Dafabet are popular with Russian online bettors.
Red Kings, Noxwin and Bet Adonis also provide for betting with RUB. To find out where betting with RUB is available you just need to refer to the database of bookmakers at Gamblingjudge.com.
Are there any Betting Bonuses for RUB Deposits?
There are quite a few betting bonuses available for RUB deposits. As far as sportsbooks that allow betting in RUB, LSbet will give you up to 2,200 rubles on deposits using RUB while Winmasters is offering up to 3,500 rubles. Deposits using RUB will earn you up to 5,000 rubles at Rivalo.
Some bookies advertise their bonuses in other currencies such as euros. RUB sportsbook deposits are eligible for these bonuses and the bonus amounts are normally given out in currency equivalent. RUB sportsbook deposits can earn up to the ruble equivalent of €25 in bonuses at Parasino and 90 Dakika while up to €100 in bonuses can be yours at Marsbet and Real Deal.
Go to Gamblingjudge.com's promotions section to find more great bonuses that can be claimed when you make an RUB bookmaker deposit.
What are the Minimum and Maximum Amounts for Deposits and Withdrawals Using Rubles?
There are no "one size fits all" limits applied to sportsbook deposits and withdrawals. These limits depend on what RUB sportsbook and which payment processor you use. EcoPayz supports RUB currency, but you have to check at ecoPayz betting sites whether it is accepted or not. Each bookmaker and payment method has different limits.
For example, Neteller users will find that their limits differ from sportsbook to sportsbook. Even though these RUB bookmakers allow Neteller deposits and withdrawals, the limits are usually much different.
In some cases, a sportsbook will allow deposits using a certain payment method but they will not allow withdrawals using the same method which leaves customers to find another withdrawal option. The same goes for any other eWallet, credit card, prepaid card, and methods such as bank and wire transfers. But still, you can use RUB to bet on various sports like Russian table tennis, football, handball etc.
Punters need to check with their sportsbook to see what limits apply to their payment method.
FAQ about RUB Bookmakers and betting sites
The RUB currency does no affect the odds of winning, the odds variations depend on your bookmakers criteria or policies.
If you want to exchange RUB to EURO, is ok, you will not be charged that much but try to avoid a third currency, like RUB to EUR to GBP because will increase your fees.
Yes, as long as you are using some legit operators, but be careful, the biggest brands in the world are banned in Russia, so you need to pay more attention to your bookmaker.
Except the russian language, you can also find some international languages like English or French but keep that in mind that are a lot of countries where russian is the main languages so pay attention to the translation.