Hungarian Forint (HUF) Bookmakers and Betting Sites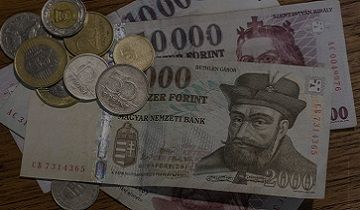 Hungary is a Central European country with a population of nearly 10 million people.
The official currency here is the forint (HUF) and it is used and accepted throughout the country including at several land-based betting establishments.
It is also accepted at the majority of the most highly-rated betting sites on the planet. Some of these bookmakers even offer the forint as betting currency.
Who can use the Hungarian Forint when making Sports Bets?
Anyone can use HUF for betting currency as long as it is supported at their online bookmaker.
Those who have a credit/debit/prepaid card or an eWallet account can deposit funds into an HUF betting site and start placing bets on Hungary betting sites and bookmakers using this currency.
If you have a bank account you may also deposit into an HUF sportsbook by using a bank transfer.
Have you got cash on hand? If so, you can use a wire transfer service to make such a deposit.
Even if your preferred bookie doesn't allow betting with forint, you can still deposit using this currency and the bookmaker will convert the funds into one of their supported betting currencies.
Best Hungarian Forint Betting Sites
in 29 September 2023 – Updated List
Rank
Bookmaker
Bonus
Safe & Trusted
Rating
Get Started
What Bookmakers allow you to Bet Using Forint?
There may not be as many options for placing bets using forint as other currencies such as euros and US dollars but betting with forint is still available at some online bookmakers. Gambling Judge recommends 88 bookmakers for Hungary and 9 of these allow their customers to bet using HUF. BetClic, FavBet, and Bwin are all HUF bookmakers as are 1Bet2Bet and Exclusive Bet.
Remember that if a bookie doesn't allow bets using HUF you can still likely place wagers there. They will almost certainly accept a deposit in this currency and simply convert the funds into a supported betting currency such as euros or US dollars.
Are there any Betting Bonuses in Forint?
There are a few HUF betting sites that offer bonuses in forint. WinMasters are offering as much as 15,000 forint in bonuses on HUF betting deposits. Sporting Bet's 30,000 forint bonus is quite attractive too.
Hungarian punters should know that there are plenty of other valuable bonuses available. These bonuses are just advertised in other currencies like euros and USD. Sportsbooks that offer these incentives will most commonly give you the bonus in currency equivalent.
That means that deposits using HUF are eligible for the Hungarian currency equivalent of €100 at William Hill, Efbet, Bet Motion, or SLbet.You can also use other currencies such as Malaysian ringgit for these operators.
What is the Minimum Deposit and Withdrawal Using Hungarian Forint?
The minimum and maximum amounts for deposits and withdrawals depend on the individual sportsbook and the payment processor being used. Even if you use the same payment method at two separate sportsbooks you will likely find a difference on the limits for withdrawals and deposits.
Punters need to check with their preferred bookmaker to find out what limits apply to them. Don't forget to check out gamblingjudge.com and collect some of those awesome bonuses!!
Other articles you might enjoy: