Bookmakers By Jurisdiction – Where Are They Licensed?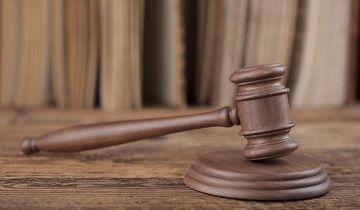 Gambling is a global hobby. People from all over the world regularly bet using online betting sites. Punters can enjoy betting on almost any sport, poker players can get into a game with other players from all over the globe and casino enthusiasts don't need to travel long distances to enjoy the slot machines.
Online betting is available nearly everywhere to almost anyone. Despite the global popularity of online betting, there is no single entity that oversees gambling. Instead, the gambling laws are left to local authorities to enforce. While many of the online gambling laws have similarities, they are marked by fairly significant differences.
There are different age limits, residential eligibility, and dispute resolution policies that guide the betting operations. It all depends on where the international gambling companies are based and it also depends on where the online gambler resides. Some jurisdictions have looser laws and some jurisdictions keep a tight leash on operators and gamblers.
The stiffness of the laws is usually a prime determining factor for companies looking to set up shop. For example, the United States passed the Unlawful Internet Gambling Enforcement Act in 2006 which prohibited the transfer of money between wagering sites and residents. While this law doesn't specifically prohibit online betting, it did effectively shut down operations within its borders.
A gambling jurisdiction, also referred to as a licensing jurisdiction is simply a region of the world that has laws and regulations in place that allow for the licensing and oversight of betting operations within the region. These overseers are usually called "licensing authorities" and it is up to them to create and enforce the rules, issue (or revoke) gambling licenses, and investigate complaints that can't be resolved at the company level.
When a licensing authority is considering a betting company's application, there are several factors that come into play that will ultimately determine the outcome. One of the first things a licensing authority needs to determine is the identity and ownership of the gambling company.
Due to the nature of the business, the company needs to prove that it has the financial betting capability to successfully operate. A poor financial posture or lack of a viable business plan will usually result in an application for licensing to be rejected. The applicant must prove that they are honest and trustworthy as well as competent. One of the more important factors is determining the applicant's standing as a law-abiding entity.
Past or present criminal activity is a sure-fire way to have a licensing application denied in almost any jurisdiction. The threshold for meeting these along with other requirements differs in each jurisdiction.
How Can I Tell Where an Operator is Licensed?
Gamblingjudge.com is a good place to find out about an online betting company's licensing information. Licensing information is given in every sportsbook review that Gamblingjudge.com does.
Simply check out any betting site from our list of sportsbooks for the relevant licensing information. Those who seek this information can also find it at the online wagering site as well. It can normally be found on each website's "About Us" page.
If you are unable to find the information you require then you can always contact the online betting site's customer service or check with the licensing authority that oversees the specific enterprise.
Top Licensed Bookmakers by Jurisdiction
in 18 September 2023 – Updated List
Rank
Bookmaker
Bonus
Safe & Trusted
Rating
Get Started
Why is Licensing Information Important?
Just as most people want to be sure that their doctor is legit, punters want to be sure that they are dealing with legal betting sites. They want to know that the company won't steal their money and that the sportsbook is bound to abide by the rules.
Online gamblers can be assured that if there is a dispute that they can go to the licensing authority for guidance. If the sportsbook is unlicensed and unregulated then there is little recourse for the punter if they run into a problem.
Of course, the licensing information just tells us that the sportsbook is legitimate. It is up to the savvy consumer to go a little deeper. They should find out under which authority the book is licensed and regulated and then get familiar with the rules of that specific authority. Remember, the rules and regulations are different in most jurisdictions. Sometimes, just knowing that an online betting site is licensed and regulated might not be enough.
Major Gaming Regulations and Licensing Bodies of the World
As discussed, the rules and regulations that govern internet gambling are different throughout the world. There are several jurisdictions that govern gambling operations and here are some of the bigger ones:
The Gibraltar Gambling Commission is the government agency that oversees all gambling activities in the United Kingdom with the exception of spread betting which falls under the Financial Conduct Authority. Its purpose is gambling regulation and licensing. They have the authority to issue fines and revoke/suspend gambling licenses. They also investigate illegal gambling and they advise the various levels of government on gambling related issues.
Have you ever wondered why there are so many online gambling operations based out of Costa Rica? It's mainly because there is no real oversight there. There are no such things as gaming licenses, rather, for a very modest fee, operators can easily purchase a "data processing" license. While there have been recent moves to tighten things up a bit, Costa Rica is still a little like the old Wild West.
This isn't to say that the sportsbooks there will rip you off. There are plenty of reputable books that have been operating there for years, like the ones from our list of Costa Rica sports betting sites, but there are also some that use the relaxed laws to act with less integrity than most punters would approve of. Do your homework if you plan on signing up with a Costa Rican sportsbook.
The Curacao E-Gaming and Licensing Authority is tasked with overseeing all internet gambling there. The authority is responsible for licensing, regulations, and even regulating the software providers. Punters using Curacao betting sites should look for the official eGaming Licensing Seal to be sure that the site is properly regulated and licensed.
The Maltese Lotteries and Gaming Authority is responsible for regulating and licensing all gambling operations there. This organization is known to be strict with regard to licensing as well as requiring companies to produce detailed financial information along with other added measures that generally don't apply elsewhere. There are over 500 Malta betting sites that are licensed and regulated by this organization: check Malta Gambling Sites and Laws.
The Gambling Supervision Commission was established in the Isle of Man in 1962 and it is still the body that controls the licensing and regulations today. The commission operates under the oversight of the Department of Economic Development.
In Antigua, the Directorate of Offshore Gaming is the authority responsible for all internet gambling operations there as well as in Barbuda. The Directorate is responsible for regulating and issuing licenses to operators. They ensure that all operators act within the guidelines and they have the authority to fines and/or revoke licenses.
Kahnawake is a Mohawk Reserve in Canada. The Kahnawake Gaming Commission oversees all gambling operations in its territory. It is responsible for enforcing regulations and issuing licenses. The commission is comprised of three members who are appointed every two years by the Mohawk Council of Kahnawake.
The Alderney Gambling Control Commission regulates online gambling operations in Alderney and it maintains some of the highest standards in the world. The commission issues licenses to operators in the region and ensures compliance with their tight regulations.
The UK Gambling Commission took control of internet gambling and recently took over regulating the National Lottery. They are the licensing authority and have the power to fine and revoke the licenses of operators.
FAQ about Bookmakers by Jurisdictions:
In the United Kingdom were around 8,3200 betting shops in 2019.
By a number of customers, the largest is Bwin, after Be365, Bet-at-Home, Betfair, and Sportingbet are ending the top 5 worldwide.
In the US betting is legal in 48 states, with the mention that is banned in Utah and Hawaii.
During the COVID-19 crisis, the gambling industry is estimated at around 711,4 Billion US Dollars.
Other articles you might like: