Antigua Bookmakers and Betting Sites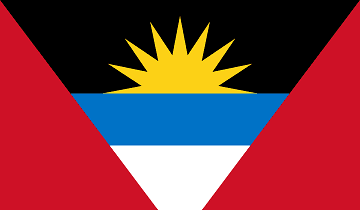 Aside from being a beautiful tropical paradise in the Caribbean, Antigua is one of the hottest internet gambling jurisdictions in the world.
In the early 1990s, there were more internet gambling sites being operated out of Antigua than anywhere else.
In fact, Antigua was one of the first jurisdictions to offer internet gaming licenses.
Sportsbooks here are on the United Kingdom Gambling Commission's "white list" which means that internet betting sites operating out of here are allowed to advertise and conduct business with UK residents.
This, in itself, is a good indicator that Antiguan sportsbooks are held to the highest standards.
Compared to the nearby Costa Rican gambling jurisdiction, Antiguan betting sites have an excellent reputation.
There are more rigorous regulations and this jurisdiction offers customers a high degree of protection.
Not just anyone with the financial betting capability can get a license to operate an online betting site here.
This gives a lot of confidence to customers of Antigua bookmakers.
Best Antigua bookmakers in 01 November 2023 – Updated List
Rank
Bookmaker
Bonus
Safe & Trusted
Rating
Get Started
Who are the Antigua Regulatory Authority and what is its purpose?
The online gambling industry in Antigua is controlled by the Directorate of Offshore Gambling. It is a division of the Financial Services Regulatory Commission. The Directorate of Offshore Gambling is responsible for processing applications for gambling licenses, issuing licenses, enforcing regulations and making sure that all operations comply with the conditions that are placed on them.
The Directorate has the authority to fine, suspend, or terminate licenses if it is found that an online betting site is not in compliance.
Other issues that the authority focuses on are keeping minors out of gambling, promoting responsible gaming, and doing their part to fight fraud and money laundering.
How can a Player Submit a Complaint about Antigua Regulated Bookmakers?
Customers that have complaints with Antigua betting sites have official channels that they can try to get resolution. Like in any other jurisdiction, customers will need to try to resolve the issue directly with the sportsbook. It is helpful to check the website's terms and conditions to see if the specific issue is addressed there.
Punters should also be sure that the sportsbook is actually licensed and regulated by the Directorate of Offshore Gaming.
If a punter cannot get satisfaction from the sportsbook then they are urged to lodge a complaint with the authority. While issues such as slow payouts and disputed wins/losses might not get quick attention, issues such as license breaches are sure to be acted on promptly and thoroughly.
How are Disputes Moderated Here?
When a punter tries to resolve a dispute with a sportsbook, the sportsbook will render a decision and cite the reasons for the decision. If this does not satisfy the customer then the punter can lodge their complaint with the directorate.
There are complaint forms that need to be filled out and they should be filled out in as much detail as possible. Upon receipt of the official complaint, the authority will notify the sportsbook and request a response to the allegations. The directorate will then weigh the evidence and give its ruling.
If the complaint is found to be valid then the sportsbook will need to make reparations. Depending on the nature of the complaint, the sportsbook could also find itself facing fines, license suspension, or even having its license revoked.
Is Sports Betting Legal in Antigua?
Sports betting is legal in Antigua. Aside from the many online sports betting sites available, there are also a handful of land-based operations which offer a wide array of sports gambling markets. This is assuming that the customer is at least 18-years-old.
Customers from other countries that use Antiguan sportsbooks need to meet the age requirements of their country of residence. Online sportsbooks in Antigua are very thorough with their age verification process as well as residency and payment verifications. This is in line with other reputable jurisdictions.
What are the Requirements of an Antiguan Sports Betting License?
There are two types of licenses that international gambling companies can obtain. One is an Interactive Gaming License which costs $100,000 per year and the other is an Interactive Wagering License which costs $75,000 per year. The first thing a company needs to do is establish itself in Antigua and it is recommended that it is formed under the International Business Corporations Act so it can have tax benefits.
The appropriate gambling license application, a business entity information package, and detailed personal information on key figures in the company need to be submitted to the Directorate of Offshore Gambling. This means that a solid business plan, financial posture, and the good character of all management and key shareholders needs to be proven. Once the directorate is satisfied with these points, the process will move into the next phase.
All infrastructure needs to be rigorously tested and the companies need to have their servers operating within Antigua's borders. The fees for this process are quite expensive compared to other jurisdictions. An Interactive Wagering License costs $75,000 per year and there are some other lesser fees that are added. There is also a $100,000 minimum cash reserve requirement that needs to be met.
When all requirements have been met, the license is issued and the website can display the Antigua Gaming Preferential Seal which proves that the site is in compliance with the applicable regulations and is up to the high standards of the Directorate of Offshore Gambling. But for more information read our 2023 update guide about the top 5 offshore sportsbooks.
After the internet betting company is up and running, it is subject to regular audits of finances, systems, and personnel among other things. Any failure to comply with the lawful requests of the directorate can have grave consequences for the company.
While the operating costs in Antigua are higher than many other jurisdictions, it still remains a popular destination for internet gambling sites. The higher prices also mean that the operators generally don't risk their investments through shady practices. This is good news for customers of these sportsbooks.
Other articles you might like: