Daily price boosts and enhanced odds
---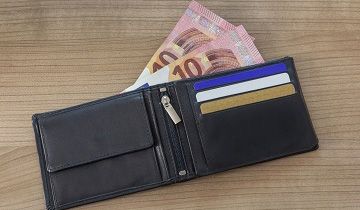 Daily price boosts and enhanced odds are a bargain hunter's dream come true. Imagine being able to buy a $100 pair of shoes for $25 or a $50 bag of groceries for $15.
How about four ounces of gold for the price of one? This is the same idea behind these new and popular promotions that bettors can find at some of the world's best online gambling sites.
More and more sites are offering their clients these outrageously excellent odds on a regular basis. Betbright, Apollobet, and Netbet are just a few of the legal betting sites that offer these spectacular deals on a regular basis.
These promotions are normally available at select times and on select games only. For example, let's pretend that the average odds of Team A to beat Team B are set at 2-1 at most sports books.
Top Daily Bonuses in 2021:
An online bookie offering a daily price boost or enhanced odds may give you the opportunity to bet Team A at 9-1 instead of 2-1. That's a deal that is virtually impossible to pass up even if the bettor was leaning towards wagering on Team B.
Although you may not be able to use the cash out option in this case, you can still trigger the "accept all odds movement" option.
The advantages are obvious. Instead of profiting $20 on a $10 bet, a punter would win $90 on the same $10 bet. Of course, this is provided the wager is a winner. Now, it's understandable for the punter to think that there must be some strings attached and they would be correct.
The terms and conditions vary between online sportsbooks but most of these promotions work as follows:
Let's assume that the regular odds on Team A are 2-1 but the sports book gives you the opportunity to bet them at 9-1 with this irresistible promotion. We will also say that the punter bets $10 on Team A and ends up winning the bet. The sharp punter ends up winning $90 plus his original $10 stake.
It's time to celebrate. Now here's the rub. While there is $100 credited back to the punter's account, only $30 of that, which is the value of the bet at regular odds (2-1) without the special bonus, would be available for immediate withdrawal.
The remaining $70, while also immediately available, would be subject to restrictions such as rollovers or perhaps limited to free bets before it could be withdrawn.
Regardless of the restrictions, these exciting promotions are an excellent opportunity for the savvy sports gambler to pad their bankroll and make a tidy profit. The sharp-eyed bonus miner can certainly turn these opportunities into fast money.
There is another way you could profit from price boosts. Sometimes you find these offers in betting shops and the back price they offer is usually higher than the lay one at a betting exchange. With sharbing you could profit from these price boosts risk free.
Sports bettors in search of these deals are advised to keep an eye on Gamblingjudge.com's Sports Promotions section so they can keep on top of these latest loyalty bonuses and many more. Just remember that the various online sportsbooks have different terms and conditions.
Make sure you are familiar with the rules at the online sportsbook that you deal with. Because, if you're not, you should also check our guide regarding betting scams and how to avoid them. Good luck on your bets.
Other articles you might like: