Sign Up and Welcome Bonus Sports Offers [2023]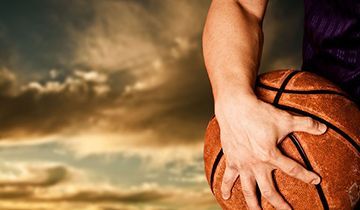 There are so many options available when it comes to bookmaker sign up and welcome bonuses. There are even exclusive Bitcoin sports welcome bonus offers. While they all look tempting, players need to take a certain amount of caution when selecting one.
These bonuses use the word "free" quite liberally but sports bettors are reminded that very few things in life are actually free. Most of them are subject to some very tight restrictions.
It is very rare that a betting sign up bonus comes without strings attached. A sportsbook advertisement banner might tell you that you are getting a $25.00 free bet or a $10.00 no deposit bonus, but these advertisements aren't telling you the whole story.
Sure, the extra cash looks nice on your account balance but you need to find out how you can turn it into cash in your hands. In most cases, converting a bonus into cash that you can withdraw is much easier said than done.
Let's take a look at some of the more common betting sign up offers and find out how to turn them into cash in hand:
Welcome Free Bets
One of the more common sportsbooks sign of bonuses is a free bet. The bookmaker will commonly offer the sports bettor a sign up free bet that is based on the amount of the deposit.
For example, you might be offered a $10.00 free play bonus at a sportsbook $10 minimum deposit site. It sounds like a good deal, but you need to read the fine print so that you use it properly.
The devil is in the details and it normally isn't until you read the terms and conditions that you discover that cashing in on your welcome bonus is going be a difficult challenge. In fact many times, the bettor might regret accepting it.
At most sports betting sites, free bets have a few common traits. One such trait is that the free play amount will not be added to a winning bet. In other words, if you have a $25.00 free play and you lay it on an event that has even odds, a winning bet will result in the player's account being credited $25.00 instead of $50.00.
This is still a pretty good deal if it is that straightforward. Unfortunately for sports bettors, many books will also require the player to roll his bonus money over several times. This is not always the case, but it is the most common scenario. Learn what is rollover in betting before claiming any bonuses.
Other common traits of sign up free plays are time limits and restricted odds. For example, many sportsbooks require you to use your free play within 14 days. They will also require that you use the entire bet on a single event that has odds of 1.50 or higher. Still, free plays are some of the best welcome bonuses out there. Just make sure you understand how they work at your sportsbook.
Best Sports Welcome Bonuses
in 01 November 2023 – Updated List
Rank
Bookmaker
Bonus
Safe & Trusted
Rating
Get Started
Sign Up No Deposit Bonuses
These types of betting sign up offers are the most attractive looking. After all, what could be better than being given a complimentary starting bankroll? Even if it is only $5.00 or $10.00. Just keep in mind that you are going to have to go on one heck of a roll if you plan on cashing in on the offer.
Deposit bonuses are always subject to multiple rollovers. 10X, 30X, and even higher. These sign up bonuses are great for novices who are looking to get their feet wet. Remember, it costs nothing and there is a rewarding upside if you can get there.
Normally, a player will simply have to sign up and either enter a bonus code, ask for the bonus via e-mail, or live chat with a bookmaker representative in order to get their complimentary deposit. Check out Gambingjudge.com's extensive database of sportsbook bonuses to find many sports bonus codes or no deposit sign up incentives.
Match Deposit Bonuses
The majority of the biggest betting companies are offering these. They normally range anywhere between 50% up to 200% of your initial deposit. The bonus portion of your account will be subject to any number of restrictions and requirements. Quite commonly, the punter will need to roll over the funds multiple times before they can withdraw it.
Beware of welcome bonuses that and require you to roll over your deposit money as well as the bonus portion. Also, savvy punters should check terms and conditions to see if there are restrictions on odds, among other things.
What to Look for when Choosing a Bookmaker Welcome Bonus
Finding the best betting offer for signing up depends on what kind of sports bettor you are and the types of hoops you want to jump through to cash out. As mentioned earlier, any no deposit gambling offer is great for novice bettors. They require no initial investment, like in a 500% first deposit bonus case.
Of course, if you're a max bettor who is looking to deposit a couple thousand dollars, then a $5.00 extra doesn't look so attractive. Punters with the intent on depositing larger sums might find that a match deposit bonus or free play offer are more suitable.
One key thing that bonus hunters should look for is minimal rollover requirements. Ideally, no rollover is best but this type of offer is almost non-existent. If you can find a match deposit or attractive free play offer that requires only three rollovers of the sign up bonus portion, then you have found one of the better deals available.
Remember that the more rollovers that a player need to complete, the tougher it's going to be to get their hands on the money.
Each restriction that is in place takes some value out of the money. Some books place minimum odds requirements on free plays and welcome bonuses that force you to wager on events with no less than even odds. Before you activate a sign up promotion, make sure you do a bit of math and understand the terms and conditions that need to be met.
Some times, sharp bettors will opt to pass on the bonuses. They know that needing to place $2000 worth of action to collect a $200 bonus is not advantageous. But for more information read our article about: What is sharp betting?
FAQ about Betting Bonuses
You don't get to keep the stakes only the profits, with the original amount being subtracted by the bookie.
There are many betting apps that offer a bonus upon depositing or when using mobile devices for betting.
This is a promo code that must be entered when you deposit to claim the corresponding bet for sports.
There are many UK-based bookmakers that offer a free bet on registration exclusively to new players.