No Deposit Betting Bonuses and Free Bets – Our 2021 List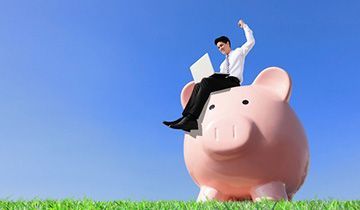 Anybody who has searched for an online bookmaker has seen these incredible offers. "Free bet. No deposit required."
How can anybody in their right mind pass up a deal like this? These offers allow punters to gamble with the house's money instead of risking their own hard earned cash.
Whether you are talking about a free bet sportsbook no deposit bonus for new players or a no deposit betting cash incentive for existing member, they are all irresistible.
It's difficult to find a downside to such a generous offer. It makes one wonder how bookmakers can do this and still make a profit?
Don't be too concerned about the bookmaker because despite these free offers, the online sportsbooks are doing very well for themselves.
Besides, it isn't really like these bookies are standing on a street corner handing out free money to passersby to use as they please.
The there are always challenging terms and conditions that come with this so-called "free money".
If you want to see for yourself, simply sign up for one of these offers and try to withdraw the money. You'll discover that you cannot do it until you meet a few rigid requirements.
This is the basic concept behind any freebet no deposit, as bookmakers know how to protect themselves from freeloaders.
Top 10 Sports Welcome Bonuses in 2021:
Rank
Bookmaker
Bonus
Safe & Trusted
Rating
Get Started
Why Bookmakers Offer No Deposit Freebets?
It might seem a little cynical, but the reality of sportsbook no deposit promotions is that the bookmaker rarely ever has to pay these out. There are so many restrictions placed on these that it is a near impossible task to meet the requirements needed to turn the bonus money into cash in your pocket.
Sure, it can be done, but the odds are greatly stacked against you. Online sportsbooks offer these no deposit betting bonuses and free bets so that you sign up with their sports betting website and hopefully deposit your own money into your account. As soon as you're betting with your own money, the sportsbook is profiting. Players jump at any chance of claiming a free betting bonus without deposit, without double-checking.
It should come as no surprise that their end goal is to take your money and it is obvious that most books are highly successful at this. A quick internet search of sportsbooks' bottom lines will prove the point.
This isn't to say that no deposit bonuses and no deposit free bets aren't worthwhile taking advantage of. They are. Anything that gives you the opportunity to make something out of nothing is a good offer. What matters the most is to know what is expecting from you when claiming a freebet no deposit.
How Do No Deposit Bonuses Usually Work And How Can They Be Cashed Out?
No-deposit sportsbook bonuses work much in the same way at all sportsbooks, although the terms and conditions slightly vary between the biggest betting companies. Free signup bonus no deposit bookies offer them often and in a similar manner but the differences are more important than the similarities.
Let's say that you have found a bookmaker that is offering you $10.00 just for signing up. You go through the enrollment process and see a bonus balance of $10.00 in your account. That was the easy part. Now for the challenge.
We won't factor in minimum odds requirements but be prepared to be restricted to placing wagers on odds greater than 1.50. We will assume that this bonus is subject to a 10X rollover as is common at a lot of online bookmakers. This means that you're going to have to place $100 worth of bets with that $10.00. Other rollover requirements might apply. We explain more in detail in our "what is rollover in betting" guide.
Naturally, you're going to have to win a lot of wagers. This challenge is going to end in one of two results. You'll either be successful in meeting the requirements or you'll zero out your bonus account balance. Based on you performance, you'll end up with cash or nothing from the free betting bonus without deposit. This means that there's a lot of randomness and nothing is guaranteed.
To make it interesting, let's pretend you go on a nice winning streak and actually survive to place the required $100 worth of action. Be prepared for a bit of a letdown. All of that betting and all of that winning translates into a bonus balance of, say, $200. This doesn't mean that your real money account will suddenly have $200 credited to it.
You'll likely find that your real money account now has a balance of $10.00. Remember, all of those requirements that you met were for a $10.00 bonus. While you achieved this with no financial risk, you will likely find yourself regretting that you didn't use your own money. After all, if you had used your own money you would be up a couple hundred dollars.
Now here's another kicker. Most bookmakers have minimum withdrawal requirements. You will probably find that you will not be able to cash out your hard earned $10.00 just yet. If your sportsbook stipulates a minimum withdrawal of $25.00 then you're going to need to win a couple of more bets in order to reach that minimum withdrawal requirement. The benefits of the bonus without deposit betting are only certain when and if you actually cash out some winnings.
Are These Bonuses For Everybody?
Generally speaking, the bigger the bonus offer, the tougher it will be to convert it into actual cash. Things like higher minimum odds, time limits, and increased rollovers make it harder than it already is to cash out these promotions. This should give you a good idea of why sports bookmakers can afford to give out these generous offers.
This is why these types of promotions aren't for everyone. Many punters prefer to play with their own money and not be tied to such rigid betting conditions. They like to have the freedom to withdraw funds at their own discretion.
The nature of these sportsbook bonuses without deposit also force conscientious punters to ignore sound money management and gamble with reckless abandon. The bookmakers love customers who gamble recklessly.
How Do No Deposit Free Bets Work?
No deposit free bets work much in the same way as no-deposit cash bonuses. For example, a bookmaker might offer you a $25.00 free bet for simply opening an account with them. Most bookmakers will insist that your free bet is used on a single event. They will probably also make you bet on an event with minimum posted odds.
It is common practice for the sportsbook to pay out only the winning portion of the bonus free play and not the value of the original stake. There is also a good chance that rollover requirements will need to be met. No deposit free plays are still a great opportunity to make something out of nothing if you compare an filter them.
Sports bettors are encouraged to seek out sports bonuses that don't require a deposit. Punters should take a look at Gamblingjudge.com promotions to find a no deposit bonus that is right for you.
Other sports bonuses you might like: