20% cash back rebate on overall losses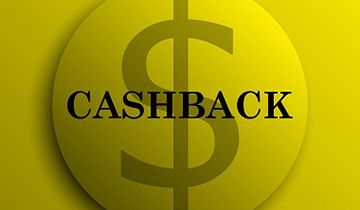 When people play online casino games they know that the gambling operators are not keen on giving them second chances and they need to make the most of their few opportunities.
5Dimes makes an exception for dedicated players and runs a generous cashback reward, which has up to 20% off losses reimbursed.
Players are guaranteed to receive at least 5% of the money they lose back, with the 20% cashback rebate applying to sports book, race books, all casino and lotto games.
Players are advised to contact the customer support in order to have their account converted into a cashback account and this will make them illegible for certain promotions.
The cashback is calculated by factoring in the new deposits, the redemptions for certain period of time as well as the current and pending balance.
Only the net losses are reimbursed, so those who end up winning cash when playing other games here will be excluded from this promotion.
Bet on NFL games risk-free
Cashing out funds or transferring money from one section to the other will count as redemptions, so you need to keep this in mind when applying for the cashback. The same goes for casino players who want to experience the thrills of live casino games and are generous enough as to tip the dealers.
Whenever players benefit from a cashback rebate, the pending and current balances are carried forward and will be calculated when members request another cashback.
Players can receive 20% of their losses back twice a year and the reimbursement can be requested within two weeks before the first NFL game begins and two weeks before the Super Bowl. On the other hand, players can opt for the 15% cashback rebate on the overall losses every month, assuming they are active members who spin a lot of money.
Furthermore, the 10% cashback reward applies to all losses suffered over the course of one week and the money is credited to the account of eligible players each Thursday.
Big-time spenders rejoice
It is not possible to apply for a cashback twice a week or on any other day and the losses are calculated based on your activity over the last seven days. The 5% cashback rebate is the best choice for highrollers and those who don't have the patience to wait an entire week, because reimbursements are made each day
Other Sports