Costa Rica Bookmakers and Betting Sites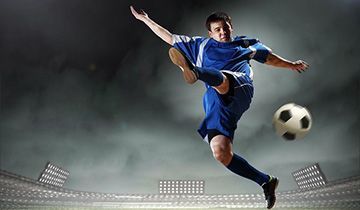 Costa Rica has been the base of operations for hundreds of internet gambling sites over the past several years.
The lax laws and tax-free earnings have made this country one of the prime locations to operate online gambling businesses.
While the times are changing, this country remains one of the easiest places on earth to operate an online gambling business.
Online betting operations are very easy to start and there is virtually no oversight.  It's kind of like the Wild West.
There are no enforceable licensing requirements or regulations. As long as a gambling company can produce a small amount of money and pay a token annual fee they're free to operate as they see fit.
This atmosphere is conducive to the cultivation of many poorly run sportsbooks and gambling sites that are less than reputable.
Of course, there are also some very reputable and trustworthy sites that operate out of Costa Rica too.
Just because a sportsbook can operate with impunity doesn't mean that they all do. It's just that with the lack of oversight, there is little recourse for punters in the case of a dispute.
Top 10 Betting Sites for Costa Rica
in 07 June 2023 – Updated List
Rank
Bookmaker
Bonus
Accepted in Costa Rica
Rating
Get Started
Who are the Costa Rica Regulatory Authority and what is its Purpose?
You may find it hard to believe, but there is no such thing as a gambling regulatory authority in Costa Rica. The process through which an online bookmaker must go through is short and sweet. Prospective operators don't apply for any type of "gambling license"; instead, they must apply for a "data processing" license which costs a little over $10,000 USD.
The only real restrictions placed on gambling sites is that they must have a headquarters based in this country and they are prohibited from doing business with Costa Rican residents. There are currently over 300 gambling sites operating out of here and as long as they pay their small annual renewal fee they are free to operate.
An internet gaming license was introduced a few years ago but it is not mandatory and it has little if any real meaning beyond sounding official. Punters are advised to put little stock in the fact that their Costa Rican gambling site has this license. This all might change though. There have been recent discussions about instituting some kind of regulatory body but it has yet to materialize.
How can a Player Submit a Complaint for Costa Rica Regulated Bookmakers?
The only recourse a player has when it comes to complaints is to deal with the sportsbook directly. There is no governing body that oversees the gambling sites so there is nobody but the sportsbook to hear your complaint. Punters should be aware of this if they are thinking of signing up with a Costa Rican based company.
It must be repeated that not all betting sites from here are out to rob you. Many international betting sites have very strong reputations that have allowed them to stay in business for a long time. It's up to the punter to act with due diligence when considering signing up with a Costa Rican based gambling site.
How are Disputes Moderated Here?
As discussed above, there is no entity beyond the sportsbooks themselves that can settle a dispute. International gambling companies in this country are left to their own devices when it comes to settling disputes with clients. All a punter can do is lodge a complaint with their online betting site and hope for the best. The site will be the judge and there isn't anything an aggrieved punter can do about it.
Is Sports Betting Legal in Costa Rica?
While it is perfectly legal to operate a betting company in Costa Rica, it is illegal for residents to gamble on games of chance or sporting events. This is why betting companies registered here are prohibited from offering their services to residents, just like the Colombia betting sites and bookmakers, or the Venezuelan residents have to deal with.
What are the Requirements for a Costa Rican Sports Betting License?
Those looking at opening a sportsbook in Costa Rica do not apply for any kind of betting license. Prospective operators need to apply for a "data processing" license, which is akin to a simple business license.
There are no real hoops to jump through beyond coming up with about $10,500 in fees which covers the data processing license, legal fees, and the cost of one annual license renewal. While an internet gambling license can be obtained, it is not mandatory although many sportsbooks do obtain one.
Betting companies that wish to set up shop here are required to have a headquarters within its borders. Companies must also agree to not advertise nor accept bets from Costa Rican residents. This means that IT infrastructure needs to be in place that blocks residents from accessing the online betting site.
One inhibiting factor is that Costa Rican banks will not do business with gaming companies which means that a gambling company based in Costa Rica will need to set up offshore accounts.
When all factors are considered, it would appear that it is easier to set up an internet gambling site in Costa Rica than it would be to set up a legal lemonade stand in the United States.  There are several companies that will help set up an internet gambling company in Costa Rica for a modest fee.
As mentioned earlier, the times appear to be slowly changing. The current government has stated that they are looking into some form of oversight for the industry. They have indicated that companies could face an annual license renewal fee of $50,000 USD and companies would be forced to pay a small income tax on their earnings.
Presently, these companies pay no income tax. If the United States adopts a friendlier approach to internet gambling then the Costa Rican enterprises could very well be negatively impacted.
It should also be stated once again that not all sportsbooks here are crooks. There are several reputable and well-established online betting sites that operate out of this country.
Other articles you might like: