Vietnam Betting Sites and Bookmakers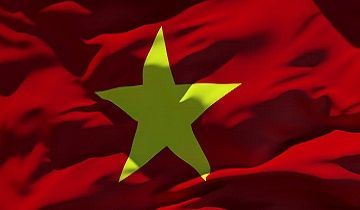 Sports are an integral part of Vietnamese culture and so is gambling. It only makes sense that sports betting is a very popular activity.
Unfortunately for Vietnamese sports gambling fans, this activity is illegal.
While the government has been actively discussing the possibility of legalizing sports betting in Vietnam, there has been no confirmation of changes to the Vietnamese gambling laws.
Vietnam has legal lotteries but unlike many other countries that offer lotteries, Vietnam lotteries do not offer sports wagering.
This gives punters very little choice when it comes to getting action.
They can place bets with local bookies or they can seek out online betting options. Both of these options are illegal and offenders face prison sentences ranging from 2 to 7 years in length.
The internet is loaded with stories of large-scale arrests related to illegal betting rings both on land and online.
The safest option by far is the use of reputable online bookies. The Vietnamese government has placed blocks on many internet wagering sites but VPNs make it relatively easy to bypass these barriers.
Authorities concentrate their efforts on illegal gambling operations inside Vietnam as opposed to going after recreational players that place bets with foreign online sites.
Still, it should be clearly stated that Vietnamese sports bettors who seek out foreign online bookmakers aren't immune from prosecution.
Top 10 Betting Sites for Vietnam
in 20 September 2023 – Updated List
Rank
Bookmaker
Bonus
Safe & Trusted
Rating
Get Started
What are the Best Sports Betting Sites and Bookmakers for Vietnam?
It should be clearly stated once again that placing wagers online is illegal in Vietnam and those who participate in this activity face severe reprisals. Still, a great number of Vietnamese sports bettors go this route with confidence. Vietnamese players are advised to avoid illegal domestic sites and stick with any of the hundreds of trusted international betting sites.
Industry leaders such as ComeOn and Bet1128 are among the most popular bookmakers for Vietnamese sports gamblers. MarathonBet and Triobet have built solid reputations by offering the most competitive odds and a vast array of betting options.
Punters that enjoy streaming sports and in-play betting turn to online bookmakers like Goldbet and Vevo Gaming while those who like to have statistics and up-to-date information at their fingertips are using Winmasters and 888. While these bookmakers aren't licensed or regulated in Vietnam, they operate to the highest industry standards and can be relied on to provide a safe and secure experience.
Be sure to check the bookmaker reviews at Gamblingjudge.com to find the best internet bookies as well as the latest and greatest bonuses.
What are the Most Popular Sports in Vietnam?
Vietnam's population exceeds 90 million and many of these people participate in, follow, and/or wager on a diverse range of activities. Athletics, Tennis, and Badminton are among the most popular sports in Vietnam while rugby, bitcoin cricket betting, and Australian Rules football also enjoy a high profile.
The most widely followed sport here is soccer. Bookies take a lot of soccer bets from Vietnamese sports gamblers.
Is Online Betting Legal in Vietnam?
Online betting in Vietnam is illegal and offenders can be harshly penalized. While the authorities are far less concerned with recreational players that place online bets from their own homes, illegal operators based in this country are routinely targeted.
Are there any Sports Betting Bonuses and Free Bets for Vietnamese Players?
Vietnam represents a very profitable gambling market and international gambling companies are competing for their share of it. This is good news for Vietnamese sports gambling fans because many of these bookies are offering a lot of valuable sports betting bonuses. Up to €50 worth of free bet welcome bonuses are available at online casinos in Vietnam, such as Ladbrokes while EfBet has €100 worth of free bets waiting to be claimed.
Punters also love getting cash bonuses and there are plenty to choose from. Dafabet will add a VND bonus cash to your account and Noxwin and LSbet will give you a welcome bonus of up to €120.
These and many more bonuses are easy to claim and they are found in the promotions section at Gamblingjudge.com. Find yours today and get in on the action.