Hong Kong Betting Sites, Bookmakers and Free Bets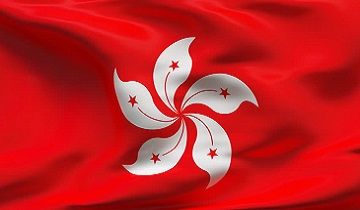 Imagine going out for dinner at a Chinese restaurant. You sit down, open up the menu and find that they only serve pork chow mein.
You look around at the patrons and see that they are all eating pork chow mein.
It looks and smells delicious and the customers seem to be enjoying it but you want to have a bit of chop suey, some sweet and sour chicken, and shrimp fried rice too.
No dice. You're stuck with the chow mein. This is kind of what it's like for sports bettors in Hong Kong.
They are allowed to place bets on sports but they are limited to soccer betting through what is essentially a state-sanctioned monopoly, the Hong Kong Jockey Club.
With such limited choices from the HKJC, not to mention far worse odds, it is little wonder that the illegal sports betting market is so prosperous here.
A Google search for "bookmakers near me" if you reside in Hong Kong, would be a fruitless search.
Therefore, when we talk about Hong Kong betting sites, as well as betting sites in Vietnam, in a very general sense, we are often referring to offshore casinos.
In short, these are domains offering players in Hong Kong betting options while being licensed in Europe or beyond, not local businesses.
It is estimated that illegal sports betting in Hong Kong saw over HKD 500 billion in turnover in 2013.
This amount is nearly 4 times the turnover that the HKJC saw with their legal horse racing and soccer betting combined in the same period. Illegal HK football betting made up a large chunk of that.
Online wagering with foreign betting sites, such as Israeli bookmakers, provides a very easy alternative. It is officially illegal to do so but the authorities do not seem to be interested in prosecuting offenders.
They do, however, tenaciously pursue illegal bookies operating within the territory.
In short, if you live in Hong Kong and bet online, you won't be in too much trouble. If you're a Hong Kong sports betting site who hasn't got clearance to offer gambling in Hong Kong, it is a very different story.
Top 10 Betting Sites for Hong Kong
in 01 November 2023 – Updated List
Rank
Bookmaker
Bonus
Safe & Trusted
Rating
Get Started
What are the Best Sports Betting Sites and Bookmakers for Hong Kong?
Although Hong Kong authorities will likely not prosecute you for placing online bets with foreign operators, this activity is still illegal. Nonetheless, many reputable online bookmakers are taking bets from punters here. William Hill, LSbet.com, Pin-up.bet and 1xBet offer their customers better odds, a wider range of wagering markets, and options live streaming and in-play betting.
Punters here are also turning to trusted bookmakers like MELbet and PariMatch as well as other name brands like Betclic and 22Bet. Not only are punters assured of a safe and secure betting experience, they also know that most of these top-rated online bookmakers offer many great bonuses to new and long-lasting customers. For example with the Melbet sign up offer you get 100% up to €100 on your first deposit.
Players worried about anonymity when engaging in online betting in Hong Kong, may wish to experiment with cryptocurrency betting.  A good number of Hong Kong betting sites are now turning to this option, as it offers a fair degree of anonymity for players, which is handy in a country where having a crack at Hong Kong horse racing and betting on other sports is deemed to be illegal.
What are the Most Popular Sports in Hong Kong?
As the only legal sports wagering option, it goes without saying that soccer draws the widest audiences and betting activity but residents enjoy many other events. The Hong Kong football odds which bookmakers offer legally aren't usually the fairest to be found online.
Aquatics, badminton, tennis, and golf are widely followed here as are basketball, rugby, cricket, and volleyball. Martial arts have a long history here and sports like baseball, cycling and even hockey are gaining in popularity. However, as mentioned, you won't find these at soccer betting websites.
Is Online Betting Legal in Hong Kong?
The Hong Kong Jockey Club added online wagering as an alternative to betting at land-based outlets so residents can legally place bets through the HKJC website. It is against the law to place bets over the internet with offshore operators but the government does not currently prosecute those who do, just as the Moroccan authorities do. If you want to have a punt on any sort of sports betting in Hong Kong which isn't football-related, then choosing these sites may be your only option.
Are there any Sports Betting Bonuses and Free Bets for Hong Kong Players?
As you could imagine, online bookies are aggressively targeting the Hong Kong sports betting market, and offering free bets and bonuses is one of the most successful strategies for luring and retaining customers. If you're considering gambling in Hong Kong, then any of these top bookmakers' offers could work out a treat for you.
William Hill is dishing up the industry-standard 100% match up to €100. Players can claim a larger €120 bonus via a smaller 50% match with LSbet.com. Players can also bet in HK with a tasty 100% match bonus up to €130 courtesy of 1xBet.
If you fancy a cryptocurrency-based HK bookmakers, then why not try your hand at the options provided by Cloudbet? This site is offering all newbies a 100% match deposit bonus on their first deposit, and it is worth up to 5 BTC.
These easy-to-claim offers just scratch the surface. More great promotions from the world's leading bookmakers are found in Gambling Judge's promotions section. Make it a point to read the bookmaker reviews while you are there so that you can be confident that you are choosing a recommended bookie that will treat you right.
FAQ about Hong Kong betting sites and bookmakers
The Hong Kong Jockey Club added online wagering as an alternative to betting at land-based outlets so residents can legally place bets through the HKJC website. It is against the law to place bets over the internet with offshore operators but the government does not currently prosecute those who do.
Is illegal if a bookmaker is involved because the state has monopoly on horse races, football matches and lotteries.
Yes, all gambling activities are illegal in Hong Kong, except those authorised by state Government.
The game is not illegal, but need to be organised by a state authorised operator.
In general, most of the casinos wich are founded in Hong Kong are on the cruise ships which depart or are passing through the city.