Australia Betting Sites and Bookmakers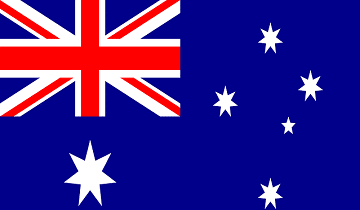 Among Australian gamblers, sports betting is not nearly as popular as slot machines, video poker, or the lottery.
In fact, data from 2013-2014 showed that sports wagering accounted for just 3% of the Total Annual Gambling Spend there.
Mind you, this statistic did not factor in horse racing which accounted for 13.2%.
Despite the seemingly small numbers, this segment is steadily growing and 50% of all sporting event wagers made are done online.
Many of the biggest betting companies have arrangements with professional teams, events, and stadiums which will be a factor in sports gambling's future growth down under.
While online betting sites that operate within Australia are prohibited from offering their services to residents, this ban does not extend to sports gambling.
There is one small catch though and that is the prohibition on live in-play wagering.
This addictive method of betting is off-limits in Australian bookmakers and there is no sign that it will change in the near future.
Since there are so many available offshore online bookmakers, such as New Zealand betting sites, Australian punters are easily able to get their fill of live-action.
Top 10 Betting Sites for Australia in 27 September 2023 – Updated List
Rank
Bookmaker
Bonus
Safe & Trusted
Rating
Get Started
What are the Best Australian Sports Betting Sites and Bookmakers?
The land-based betting shops have been seeing less and less business as the online sports betting industry has grown. Australians who like to bet on sports have a lot of bookmakers competing for their business.
Ladbrokes have always had a very good reputation and their Australian operations are no different. Punters know that they are going to get good odds and a lot of bonuses. The same can be said of William Hill Australia. Australian punters have an excellent array of very reputable bookmakers to choose from.
What are the Most Popular Sports in Australia?
The Aussies love their sports. Rugby, soccer, cricket, and tennis are among the most attended and wagered on sporting events in the country. The most popular sport is Australian Rules Football and bookmakers see a lot of action on it.
The National Rugby League and the AFL are responsible for attracting about half of all sports wagers in Australia. If you are a fan of betting on either of these sports then you should know that Australian bookmakers have a huge selection of risk free bet offers on these events.
Is Online Sports Betting Legal in Australia?
Online sports betting is 100% legal in Australia and it is a steadily growing segment of the online gambling industry there. Aussies have been placing sports wagers in betting shops for decades but those businesses are much less popular these days with the explosion of internet wagering.
The legal age for gambling in all Australian jurisdictions is 18. Both land-based and online bookmakers must make every reasonable effort to verify a punter's identity and age. Failure to comply can lead to stiff penalties including fines and the revocation of a company's gambling license.
Are There any Sports Betting Bonuses for Australian Players?
Aussie betting companies are competing for a piece of one of the biggest markets on Earth which is great news for bonus hunters. As of this writing, there are nearly 80 sportsbooks with awesome betting promotions for Australians listed at Gamblingjudge.com. Among these bonuses are free bets and bonuses that range from a 10 euro free bet no deposit bonus up to a whopping $1,875 USD bonus.
Top-rated sites such as Unibet, Betsson, 18Bet, and SBOBet all offer welcome bonuses. Not only that, all of these bookmakers have regular promotions for existing players so you know the great deals won't stop after you sign up.
Most of these welcome bonuses that sports bettors receive are directly proportional to the amount of the punter's first deposit. Aussie punters know that they can't go wrong signing up with some of the biggest sportsbook brands like TitanBet and BetOnline.
Be sure to check out Gambling Judge's extensive database of sportsbooks. You will find everything you need to know about Australian bookmakers and the super bonuses that they offer.
Frequently Asked Questions about Australia Betting Sites and Bookmakers
Rugby, soccer, cricket, and tennis are the most popular sports. Australian Rules Football (and The National Rugby League) is also quite popular. These are the sports you will find in Aussie bookmakers the most.
Yes. Online betting is legal in Australia, and this includes esports too. As long as your chosen bookmaker offers them, you can place a bet for esports matches and tournaments.
Instead of picking a single site, we selected multiple bookmakers for you: Any of them will be a good option for bettors from Australia. Check the list above and pick one.
Yes. Because in this scenario, gambling is your "job" and the payouts are your income – you need to declare them. The ATO may tax your winnings according to the Taxation Rulling IT2655.
Offering offshore gambling services to Australians is illegal and can be fined (up to $1.8 million a day). However, as a player/bettor, you can still play at offshore sites without any penalties.
Sign up with the top bookmaker in Australia
The welcome bonus is available to you