Argentina Betting Sites and Bookmakers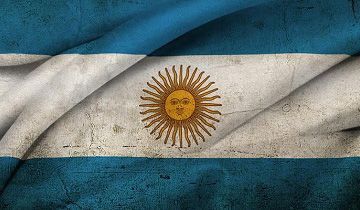 With the sports betting industry on the rise in an already wager-happy Argentina, sportsbooks are jumping at the opportunity to get a piece of the ever increasing action.
Argentinean punters have never had so much choice when it comes to choosing a great bookmaker that offers a steady stream of valuable bonuses.
Argentinean gambling regulations are desperately in need of modernizing but that doesn't mean that punters are missing out.
Many of the top online sportsbooks in the world accept wagers from Argentinean residents who are quickly moving away from land-based operations and government sports lotteries.
Until regulations are put in place at the federal level, or the 24 independent jurisdictions within Argentina can cooperate and develop a streamlined strategy, the online gaming industry here will continue to fall short of reaching its potential.
Top 10 Betting Sites for Argentina
in 19 September 2023 – Updated List
Rank
Bookmaker
Bonus
Safe & Trusted
Rating
Get Started
What are the Best Argentinean Sports Betting Sites?
There is no shortage of choices when Argentinean customers are looking for a reputable bookmaker.  Bookies recognize the huge potential that exists for massive profits and the number of sportsbooks that accept Argentinean customers is growing.  One of the top bookmakers that accept Argentinean customers is Betfair.
This should come as no surprise as this sportsbook is held in high regard everywhere it operates.  They offer customers an ongoing selection of great bonuses starting with their signup bonus.  Other long-established and widely trusted sportsbooks like William Hill, Bet at Home, and Bethard is also highly rated industry leaders that provide very nice ongoing bonuses for their customers.
SportingBet and Pinnacle are also among the top bookmakers that serve Argentinean residents.  If you want to claim a nice bonus while being assured that you are dealing with a top bookmaker then Betsson is offering new players a $100 welcome bonus.
Be sure to refer to the Gambling Judge's sportsbook database to find the right sportsbook for Argentinean customers.
What are the Most Popular Sports in Argentina?
Horse racing has a long history in Argentina and punters spend millions every year on the ponies.  There are also a large number of avid basketball fans who love to bet on their favorite teams.
Golf, volleyball, boxing, tennis, and auto racing draw a fair share of attention and action.  The most popular sport on a national level is soccer and sportsbooks make sure they pay special attention to offering customers the widest variety of betting options.
Is Online Betting Legal in Argentina?
This is a question that has no straightforward answer.  There are 24 independent gambling jurisdictions in the country and they all play by different rules.  Some allow online wagering within their individual regions but many areas do not allow sportsbooks to accept bets from other jurisdictions.
The government placed a ban on betting with operators outside of Argentina, such as Uruguayan betting sites, but this prohibition has not been enforced. Online sports wagering in Argentina is a truly gray area. Technically, there are some very tough restrictions that prevent users from accessing online betting sites but the reality is that the government simply turns a blind eye to these activities.
Punters continue to place bets with anyone who will accept them and they do this with no concern for prosecution.
Are there Sports Betting Bonuses and Free Bets for Argentinean Players?
If you are an Argentinean sports bettor who is searching for a top sportsbook that offers great bonuses then you are in luck.  There are many bookmakers to choose from and the bonuses they offer are easy to claim and easy to use.  Highly-rated Dafabet is a great place to start and opening an account there is even more attractive with their €80 welcome bonus.
There are some very nice cash bonuses available to be claimed at Youwin, Betsafe, and Jetbull.  Not only do punters get these bonuses and many more, but punters can also rest assured that they are signing up with a top-quality sportsbook.
If you like to make larger deposits then you might be interested in The MyBookie's $1,000 welcome bonus.  If you want to claim one of the money back betting offers then you can't go wrong with Ladbrokes. Also if you are looking for high stakes betting sites Pinnacle Sports prides itself with the highest betting stake limit.
There are many great bookmakers and bonuses for Argentinean punters to choose from and Gambling Judge is here to help you find the right one.
Other articles you might like: