Kahnawake Bookmakers and Betting Sites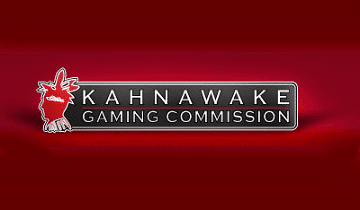 Kahnawake is a small Mohawk reserve located in Quebec, Canada. When the online gambling boom hit in the 1990s, Kahnawake saw the potential and became one of the first jurisdictions to offer gambling licenses to the biggest betting companies. Today, there are plenty of Kahnawake licensed bookmakers. 
Kahnawake asserted their "Aboriginal rights" within Canada to operate and they have gone unchallenged as the territory has cultivated an ever-growing and lucrative internet gambling industry. There are currently about 250 internet gambling sites operating here and the jurisdiction is regarded as one of the most highly regulated.
This translates into the region being host to some of the best sportsbooks. It also means that there are strict rules at Kahnawake licensed betting sites to protect customers. Kahnawake works closely with several other jurisdictions and bodies in an effort to benefit players while boosting the region's reputation as an industry leader. Customers can be confident that when they're playing at an online casino based out of Kahnawake that they're playing at a site that upholds some of the highest standards in the world: You can trust a Kahnawake-based sportsbook.
Best Kahnawake licensed betting sites
Spin Sports

Spin Sports is using the SB Tech software to offer its services and supports almost all of the popular sports in the world: You can place a bet for any match or event right now.
The website also has a gambling license from MGA and includes a fairness guarantee by eCOGRA. It is also possible to play online casino games.
Sports Interaction

One of the most popular
gambling sites in Canada
, Sports Interaction offers a chance to place a bet on more than 25 markets with good odds. You can also play casino and live casino games.
In addition to Kahnawake online gambling license, Sports Interaction is also licensed by the Jersey Gambling Commission.
You can also have a look and try the best betting sites in Canada we listed below.
Best Bookmakers for Canadian Players
in 31 May 2023 – Updated List
Rank
Bookmaker
Bonus
Safe & Trusted
Rating
Get Started
Who is the Kahnawake Regulatory Authority and what is its purpose?
After the Kahnawake Gaming Law was passed, the Kahnawake Gaming Commission enacted their regulations with regard to interactive gaming. The Commission is responsible for issuing gambling licenses, enforcing regulations, and giving online gambling opportunities to players over the internet. The Commission consists of three people who are appointed by the Mohawk Council. These members are each appointed to work a two-year term.
Aside from issuing licenses, the Commission that oversees regulatory compliance and has the authority to fine internet gambling companies within its jurisdiction (Kahnawake Mohawk territory), suspend and revoke online sports betting and/or gambling licenses.
The Commission undertakes the screening and vetting of gambling license applications and their process is considered to be of the highest standards. This ensures that only international gambling companies that meet the highest threshold of honesty and integrity are given interactive gaming licenses. Many of the CAD bookmakers operate with an online gambling Kahnawake license.
This is good news for customers. Online gamblers that use a Kahnawake-based sportsbook can rest assured knowing that their money is safe, their privacy is protected, and that they are playing at fair sites that are closely monitored and tightly regulated.
What are the requirements of a Kahnawake sports betting license?
So, how to get a license from Kahnawake Gaming Commission? As an industry leader and pioneer, Kahnawake's Gaming Commission does all it can to ensure that online gambling operators meet the highest standards of integrity. The licensing process is rigorous.
The Commission investigates every key person in the prospective company. Each key member must be free of a criminal record and must show that they meet the high standards of integrity. Each "key" person will be subject to a $5,000 for a Key Person License fee which is refundable if the license is rejected.
Companies must provide the Commission with a detailed and sound business plan and also show proof of finances. All infrastructure must be hosted by Mohawk Internet Technologies which is managed by Continent 8 Technologies. This measure ensures that all sites are consistent and adhere to regulations.
The application process of Kahnawake licensed bookmakers starts with a form. The following documents must be attached to this form:
The copies of these forms can be obtained from the commission itself. With the application, there is also a fee of US $40,000.00, in addition to the US $5,000.00 Key Person Licence Application fee. The total costs of a Kahnawake license can be seen here. 
After an application is made, the following phases start:
Phase 1
Application is checked by a compliance officer. This phase lasts 4 – 8 weeks
Phase 2
A 12 month permit is granted if the application is accepted
Phase 3
After 12 months, a compliance officer makes a final review and if it is positive, the continuous compliance begins. This is now a fully licensed operation and the license must be renewed every year, which costs US $20,000.00 minimum
Once an internet gambling operation is running, they are subject to regular audits and inspections. The Commission has the authority to fine, suspend or revoke licenses of companies who are not in compliance with the regulations.
All of these measures result in a fair gaming experience for customers. Internet bettors who are customers of gaming companies in Kahnawake can be confident that the site they are playing at meets or exceeds the highest standards of internet gambling.
Types of Kahnawake gambling licenses
However, both license types also have secondary sub-licenses called "authorizations" too. For example, an interactive gaming license also requires getting: 
Client Provider Authorization

Casino Software Provider Authorization

Live Dealer Studio Authorization

Key Person Permit
These are not actual gambling licenses: They are like "permits". For example, "Casino Software Provider Authorization" means that Kahnawake Gaming Commission checked the game provider(s) of the casino and approved them. All of these authorizations are subject to a different fee.
Complaints at betting sites licensed by the Kahnawake Gaming Commission
Any questions, complaints, or information requests can be sent to the Kahnawake Gaming Commission. The Commission reviews all correspondence according to their policies and procedures that are set out in their regulations. If necessary, the Commission will seek the guidance of professional advisors.
Customers who have complaints should first try to resolve the issue directly with the sportsbook. Failing this, punters can directly contact the Commission via e-mail at complaints@gamingcommission.ca. The Commission takes complaints very seriously and they do their best to resolve the situation in a timely manner.
In recent years, Kahnawake has made great strides in improving their complaints process as it used to be considered lacking. This is possibly one of the reasons that the Kahnawake Gaming Commission's jurisdiction is not on the United Kingdom Gambling Commission's "white list".
One unique feature of the Commission is that they have a full-time Dispute Resolution Officer. This has led to disputes being resolved in a timely manner. When a punter has unsuccessfully tried to resolve a dispute directly with their sportsbook, they are urged to fill out a complaint form that is easily found on the Commission's website.
Customers need to be as detailed as possible when describing their complaint. The authority will then contact the sportsbook and obtain their version of events and all supporting evidence. The Commission even allows for third-party arbitration in these matters.
The complainant will be notified in writing or by e-mail of the outcome. The decision letter will include all policies and regulations that apply to the matter and by which the decision is based. Complainants can be confident that their complaint will be taken seriously and given unbiased consideration. This is crucial for the Commission's image and reputation as an entity that strives to protect their customers.
The future of online gambling in Kahnawake
Kahnawake licensed bookmakers have one unique feature: they can offer legal gambling services within the borders of Canada. Normally, gambling is considered illegal at the federal level in Canada, but because it's an autonomous region, Kahnawake Indians can enforce their own laws.
However, this privilege of Kahnawake may be removed soon because some Canadian senators are aiming to lift the federal gambling ban with Bill C-218. If that happens, Canada will need to set up its own federal gambling authority, which will rival Kahnawake. We don't think this is a bad thing: Competition is always good for customers.
FAQ about Kahnawake licensed bookmakers
Yes. Kahnawake Gaming Commission was founded in June 1996, and it is one of the most respected gambling agencies in the world.
Players can apply directly to the commission online 24/7 about all the problems they experience. A Dispute Resolution Officer begins reviewing applications immediately.
Kahnawake is the name of an area in Canada where approximately 8,000 Mohawk Indians live. Kahnawake Indians are able to enforce their own laws in this region because of their historical rights.
Bovada was one of the Kahnawake licensed betting sites in the past but as of 2021, it operates without a license.
Sports gambling in Canada is a bit of a gray area but it is largely considered legal provided the customer is of age. Most provinces have government run sports betting but these sports lotteries are considered to be a bit of a joke and lag far behind the type of betting offered through online sportsbooks.
We picked the best Kahnawake licensed bookmakers for you
If you are looking for the best Kahnawake licensed bookmakers out there, you are at the right place: We already selected them for you. Take another look at our list of the Kahnawake licensed betting sites, pick one, and start gambling with a bonus: It is that easy. Make sure to visit us often as we constantly update our content. Good luck!