Curacao Bookmakers and Betting Sites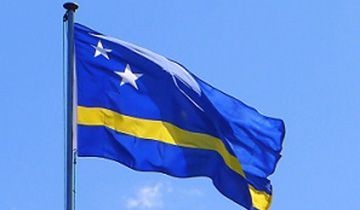 Curacao has been a haven for internet gaming companies for several years and this small island nation is the home of dozens of Curacao gambling sites for a long time.
Law regulations and favorable tax laws make setting up a Curacao betting site here very attractive.
Internet gaming licenses have been issued here since 1996, so Curacao sports betting is legal for a very long time.
The Gaming Control Board of Curacao (GCBC) is responsible for regulating gambling, issuing Curacao bet licenses, ensuring compliance, and collecting gambling taxes.
The GCBC is divided into two entities. One is charged with overseeing land-based betting establishments while the other oversees internet gambling.
With that said, it must be pointed out that there is very little actual oversight here.
While Curacao bookmakers need to acquire a Curacao gambling license, the permit merely confirms that the internet gambling company has gone through a very lax application process.
The reality is that as long as companies can pay a fee, then they are most likely going to be able to operate their international betting sites here.
It is much easier for a company to base itself here than to go through more rigorous processes that are required in other "more legitimate" jurisdictions.
Best Curacao Betting Sites
in 07 June 2023 – Updated List
Rank
Bookmaker
Bonus
Accepted in Curacao
Rating
Get Started
Who is the Curacao Regulatory Authority and what is its Purpose?
Curacao egaming licensing authority is the Gaming Control Board of Curacao. The board's main objective is to collect gaming taxes and prevent fraudulent activities such as money laundering. It regulates the setup, licensing, and operations of land-based and internet Curacao betting operations.
Licenses to operate Curacao gambling sites e are issued by the Governor of the Netherlands Antilles after an initial investigation is completed by Curacao Department of Justice. Because there is very little actual oversight, there are a few companies that will verify the Curacao betting sites. Independent companies such as iTech Labs, Gaming Associates, and BMM Compliance will certify that a gambling site's software is "fair".
The logos of these companies are found on many Curacao gaming sites and signify that the site uses approved software. Keep in mind that these are not government agencies and their certifications carry no real weight. They certainly do not deal with complaints or have any other capacity other than verifying the software meets their own standards.
How can a Player Submit a Complaint for Curacao Regulated Bookmakers?
Curacao has had a long-standing reputation as a jurisdiction where customer support and player protection is virtually non-existent. There are changes being put in place to improve their image. For starters, Curacao recently adopted measures to abide by standards that are followed by more reputable jurisdictions. This has led to better customer control standards and codes of conduct that are more in keeping with the more reputable jurisdictions.
Regardless, there is still no real recourse for punters who have an issue with their sportsbook. The most that can be done is lodging a complaint directly with the sports betting Curacao website and hoping for the best. It appears that there will be more oversight in this area in the near future. If you have a complaint, you can try to get the attention of the eGaming Authority at http://www.curacao-egaming.com/.
How are Disputes Moderated Here?
For many years there has been a severe lack of outlets for conflict resolution. Complaints to the CGBC have routinely gone unanswered and players have been left to deal directly with the gambling sites (that act like independent online bookmakers) with which they are in conflict with. The CGBC has been little more than a toothless entity that rubber-stamps license applications and collects taxes.
There are changes in the works that are aimed at tightening up the entire gambling industry in Curacao and improving their image. We can hope that there will be stricter rules and better oversight of the industry soon but until it happens, punters are still left with little recourse.
Is Sports Betting Legal in Curacao?
Sports gambling is perfectly legal in Curacao. Aside from the many land-based casinos that offer sports betting, residents are free to bet online. As long as the bettor is at least 18 and can prove so, they are free to bet online or at any land-based establishment. Here you can find a lot of bookmakers like WSBETS, BitCasino, Wazobet, and many others.
What are the Requirements of a Curacao Sports Betting License?
Online gaming licenses can be obtained in two ways. The first type of license is known as a "Master License". This license not only allows UK betting sites to operate, it also allows the license holder to issue the second type of license known as a "sublicense". Master Licenses are obtained through the Curacao E-Gaming Licensing Authority.
These license holders must go through the application process at the government level which involves a screening process that is carried out by the Department of Justice. The Governor will then issue the Master License if all conditions are met. The fees for a Master's License are about $34,000 USD to start with and then a monthly fee of approximately $5,600 for the first two years. After two years, the monthly fee is negotiable.
The holder of a Master License has the authority to issue a sublicense to anyone it deems fit. The issuer of the sublicense is responsible for the holder of the sublicense. This means that they must ensure the sublicense holder meets all the criteria and complies with the rules and regulations.
As it stands, anyone who operates a fair betting establishment and can afford the fees can easily obtain a license. Operators still enjoy some of the most relaxed regulations on earth and pay just 2% income tax. These factors make Curacao a preferred destination for sports betting companies.
While Curacao might have slightly tighter regulations than, say, Costa Rica, the biggest betting companies are still able to operate with very few restrictions compared with other areas such as the UK. Many sportsbooks in Curacao have gone bad and stolen from their customers.
There are still some very reputable sportsbooks that have been in business there for many years and are among the most reputable gaming sites in the world. Hopefully, the changes that are coming will be put in place soon so that internet gamblers can be as safe here as they are in other jurisdictions.
Frequently Asked Questions
Yes. The gambling laws are very simple in Curacao - Only one license is needed for any type of gambling operation.
Curacao gambling license covers all gaming products, making a casino fit to operate
The legal gambling age is +18