Colombia Betting Sites, Bookmakers and Free Bets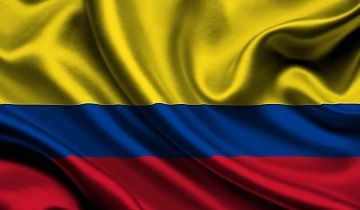 For many years, Colombian punters have been able to place sports bets through, what is essentially, a state-run lottery.
The proliferation of online sports betting has given Colombians a lot more choice and punters have in turning away from the lottery-style wagering in favor of offshore internet bookmakers.
At the moment, Colombian gambling laws do not specifically address online betting but newly drafted legislation is expected to come into effect very soon.
This new legislation will set out regulations that will control internet sports betting.
There will soon be a system in place that will provide for the licensing and regulation of online bookies which will provide a boost to Colombia's revenue streams.
The cost of setting up online gambling operations in Colombia will be steep and some can argue that these new laws will simply deter online operators from setting up shop here.
It will certainly be a near-impossible task for underfinanced and rogue operators to obtain gambling licenses.
Of course, this should be of some comfort to the millions of sports gamblers who will need to develop a sense of trust with these international gambling companies.
Top 10 Betting Sites for Colombia
in 01 November 2023 – Updated List
Rank
Bookmaker
Bonus
Safe & Trusted
Rating
Get Started
What are the Best Sports Betting Sites and Bookmakers for Columbia?
With newly drafted legislation yet to be enacted, Colombia still doesn't issue gambling licenses to the biggest betting companies. This means that no online bookies are legally open for business here. Until the new regulations are enacted, Colombian punters will continue to place bets with foreign online bookmakers. The Colombian authorities appear content to allow these activities to go undisturbed.
Colombian sports bettors have a lot of choices when they're looking for a reputable offshore bookmaker. If you want to find out more, read our 2023 update guide about the top 5 offshore bookmakers. Many of the industry leaders in online gambling accept bets from punters here. Colombian bettors turn to respected bookies like Pinnacle and Betclic. At these online betting sites, which are also among the top choices of betting sites in Uruguay, bettors are assured that they are placing bets with the top brands on Earth.
BetVictor and Favbet also see their share of Colombian action as do other respected bookmakers like Vernons and TonyBet. Gambling Judge has nearly 150 recommended and trusted sites listed in their sportsbook database that cater to Colombian punters.
What are the Most Popular Sports in Colombia?
As is the case in many South American countries, combat sports a very popular in Colombia. Wrestling, boxing, and mixed martial arts have a large following here. Tennis, auto racing, cycling, and golf also have a lot of appeal with Colombian sports fans. While rugby, baseball, and basketball are among the most watched and wagered on sports here, it is soccer that attracts the most attention.
Is Online Sports Betting Legal in Colombia?
As we speak, the issue of online sports betting is being dealt with. As it stands, the legality of online sports betting in Colombia is very muddy but new gambling laws will be enacted soon which will make online sports betting legal. Currently, as in the past, the Colombian authorities have allowed online sports bettors to place bets with foreign operators without any fear repercussions.
Are there any Sports Betting Bonuses and Free Bets for Colombian Players?
Colombian sports bettors that represent a large market and are therefore targeted by offshore online bookmakers. Online betting companies are competing fiercely against each other in order to get a piece of this profitable market. This is great news for punters that like collecting bonuses.
Many of the world's top sportsbooks are offering Colombian players some very attractive cash bonuses. $50 in cash is easily claimed at Betmotion. 5 Dimes offers $100 bonuses while BetRally and at LSbet you can get up to 120 EUR for the first deposit.
There are many free bets being offered to punters in this market as well. BetVictor offers free bets valued at up to €25. Ladbrokes, 12bet, and Exclusivebet all offer new customers €50 free bets. SLbet and Real Deal Bet have generous $1,00 free bet offers, too.
Frequently Asked Questions
Sports betting has been legal in bookmakers since 2001. Online sports betting has been legal in Colombia since 2016. Operators are required to have a national gambling license to Colombian players whichever way they prefer to do so.
Tejo is considered to be the national sport of Colombia. Established over 500 years ago, and protected under Law 613, Tejo involves throwing a puck at a slanted board to hit a central ring. Gunpower pocket can also be hit for a smaller point total.
In terms of worldwide sports, Colombians tend to favour football. Their national team has been relatively successful, and they have world class footballers playing across the globe. A semi-strong national league also draws a lot of interest in Colombian football.
Ultimately, this is subject to change. Colombian betting sites will regularly update their offers. However, you can find the biggest bonuses (and safest offers) at Colombians betting sites by heading over to our casino reviews right now.
Yes. Betfair has acquired a gambling license from the Colombian authorities, so it is perfectly legal to play at the globally popular sportsbooks/exchanges from inside Colombia. Moreover, it has top bonuses, games, and sports betting markets for you to choose from.