Colombia Gambling Sites and Law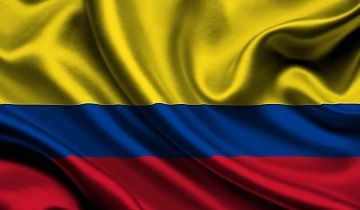 With nearly 50 million residents and are rapidly growing economy, Colombia is a hotbed for gambling activities.
Up until 2011, the authority that was tasked with overseeing gambling activities here was Empresa Territorial para la Salud, or ETESA.
Due to rampant corruption, this body was dissolved and replaced with Coljuegos.
Coljuegos has been busy drafting new legislation and regulations that aim to get a tighter grip on gambling and increase revenues.
One of the biggest challenges that Coljuegos faces is establishing a modernized system of issuing gambling licenses and regulating the online Internet gaming industry.
In April 2016, Coljuegos posted a draft of the new regulations of internet gambling. This is evidence that the changes to Colombian gambling laws are imminent.
These new regulations appear to create challenges for internet gambling operators and online players.
The requirements for online gambling companies will be hard to meet especially when it comes to the financial aspects.
Operators will need massive amounts of capital in order to start up. The challenges for players include developing a sense of trust with online operators.
Top 10 Gambling Sites for Colombia
in 28 September 2023 – Updated List
Rank
Casino
Bonus
Safe & Trusted
Rating
Get Started
What are the Best Colombian Gambling Sites and Promotions?
Until the new gambling laws are officially enacted, there will be no Colombian gambling licenses issued to international gambling companies, which means that there are still no legal Colombian-based online casino operators here.
In order to participate in online gaming activities, Colombians will continue to seek out offshore online betting establishments. While this might not be entirely legal, the Colombian government has made no attempts to curb these activities.
For many years, the best online casinos have been accepting bets from Colombian players. They have also allowed these online gamers to take advantage of some very nice bonuses. Colombians who sign up with Totesports can claim a £10 bonus.
5 Dimes has $50 casino bonuses waiting for you to claim while Otobet and Red Kings want to add $1,000 in bonuses to your account. Play Grand Casino is offering up to $10,000 in free extras. These special offers and many more are easily found in Gamblingjudge.com's promotions section.
How Regulated is the Colombian Gambling Market?
Prior to Coljuegos taking control of Colombia's gambling activities, the system was rife with corruption. There was a lot of illegal gaming activity happening and officials were easily bribed. Coljuegos was formed to get a handle on illegal activities, create regulations that reflect modern gambling, and increase revenues.
In April 2016, Coljuegos posted a draft copy of this new legislation and once it is enacted, Colombia will have an up to date and tightly regulated gambling industry which will include not only land-based operations and lotteries, but online gaming as well.
These changes are expected to attract companies into Colombia which will increase revenues through taxes and licensing fees. Until these changes are official, Colombians are more or less free to place bets with foreign operators.
Is Gambling Legal in Colombia? What is the Legal Age?
Most forms of wagering are legal in Columbia. The country is home to several brick and mortar casinos, horse and dog betting tracks and bingo halls and among others. There are state-run lotteries which include sports and there are various poker rooms that legally operate mainly inside casinos. The minimum age required to place a bet in Colombia is 18.
The present gambling laws do not adequately address online gaming but newly drafted legislation that is expected to be enacted very soon will effectively legalize and regulate online gaming.
Does Colombia Tax Gambling Winnings?
In Colombia, there is a 20% tax on earnings from raffles, gambling, lottery and other similar games. These taxes are collected through Colombian income tax. It is expected that under the new legislation, operators of licensed gambling businesses will pay a fee of £136,650 plus 15% of their annual net income. They will also pay the 1% fee to Coljuegos for administrative costs.
What Currencies and Payment Methods do Colombian Players Generally Use?
The official currency of Colombia is the peso that and it is accepted at all land-based betting establishments. For processing financial transactions with online casinos, the majority of Colombians use major credit cards while debit cards are also widely used and accepted. About 6% of these transactions are completed by using Baloto Electronico. Various eWallets are also accepted by many online gaming sites that accept Colombian players.
Be sure to check with your preferred online casino to find out what payment methods they accept.
Frequently Asked Questions about Gambling In Colombia
Online and land-based gambling is legal in Colombia where operators can apply for a local license.
You can play online poker legally in Colombia as long as you choose a licensed poker room.
The best choice for betting is an online site licensed in Colombia that covers local sports and leagues.
As long as you pick a licensed and regulated Colombian gambling operator you will be in good hands.