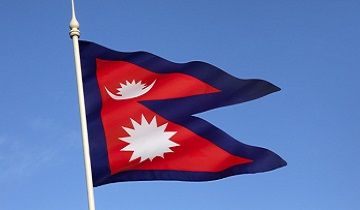 Online betting in Nepal tends to happen in the country, whether the authorities want it to or not. Is Bet365 legal in Nepal? Not really, but that does not mean to say that there are not plenty of other online betting sites and online bookmakers worth having a crack at.
Whether you live in its capital city, Kathmandu, or elsewhere, there are not any punishments for Nepalese citizens, and plenty of offshore casinos and bookies cater to players.
Whether you are an Indian player eager to engage in cricket betting in Nepal, or a Nepalese citizen who fancies a punt on casino games, you have many options. Join us as we explore some of those today.
Top 10 Betting Sites for Nepal
in 19 September 2023 – Updated List
Rank
Bookmaker
Bonus
Safe & Trusted
Rating
Get Started
About online betting in Nepal
One of the first things to come to mind when thinking about Nepal is Sherpas leading intrepid adventurers up Mount Everest. Nepal is situated in the Himalayas between China and India and is home to over 26 million people.
It is a relatively poor country that is plagued by hunger and unemployment, although the government has recently shown a commitment to improving this.
Land-based betting in Nepal is legal for foreigners but not for residents. There are currently 8 casinos operating here that cater mostly to wealthy Indians and Chinese.
Citizens caught participating in casino activities face fines and/or imprisonment. Online betting in Nepal is a complicated affair at times. This explains the relatively small number of Nepal betting sites.
Online betting is illegal as well, but the authorities have a relaxed attitude towards it and do not punish offenders.
Where does that leave online betting in Nepal, then? For instance, is Bet365 legal in Nepal? In theory, no online betting sites are technically legal, so there is no Bet365 Nepal site that is one hundred percent above board.
The government does not block foreign betting sites, but some banks refuse to process transactions between Nepalese residents and these sites. The government does not issue licenses here, so there are no Nepalese online bookmakers operating on Nepalese soil.
All online bookmakers catering to players in Nepal are, therefore, operating offshore. Nepal does not even have lottery-style wagering, limiting Nepalese sports betting options to illegal local bookies or online bookmakers.
Fortunately, many of the world's most reputable online bookmakers accept bets from Nepalese sports bettors. Punters who are willing to take a leap of faith with a football betting site from this county will not encounter serious obstacles when placing a bet.
It is not even that difficult to enjoy a spot of bitcoin cricket betting in Nepal. All you really need to do is peruse Gambling Judge's array of offshore online betting sites for Nepalese players to find one which fits the bill.
What are the best sports betting sites and bookmakers for Nepal?
What can I bet on at Nepalese betting sites?
Elephant Polo is one of the more popular sports in Nepal. It is the same as polo; only players are mounted on elephants. The sport has come under fire from animal rights groups, causing the cancellation of matches, withdrawal of sponsorships, and removal of references in the Guinness Book of World Records.
Online gambling sites claim that betting on Elephant Polo is legal, and while it is popular, you can face prison sentences and heavy fines for betting on the sport. Other sports at the best online gambling sites are far less restricted, so players from across South Asia regularly wager on them at betting sites in Nepal.
Nepal betting sites are still offering the possibility to bet on this sport, but it is not featured elsewhere. Cricket is quickly growing in popularity, while soccer remains the most widely followed sport here.
Cricket betting in Nepal is made incredibly simple, with IPL betting sites commonplace. Even the best online football betting sites catering to Nepalese players will serve up bets on cricket markets for you. If you figure out how to make a bet365 account in Nepal, you will be able to bet on these sports here as well.
A brief look at the history of gambling in Nepal
For most of its modern history, Nepal was a monarchy run by the Shah Dynasty. That all changed in 2008 when after 240 years, the country became a federal democracy.
It was not until 2015 that a new constitution was created. However, throughout its entire history, the Hindu country has prohibited gambling. Despite all forms of Nepal betting essentially being illegal in the country, Nepal does not actively prosecute players or offshore bookmakers.
While internet casinos have not appeared, Nepal did offer a handful of land-based casinos. These were closed in 2014 as taxes were not paid to the government.
However, they swiftly reopened a year later, with the express aim at catering to foreign nationals, specifically wealthy Indian players eager to bet outside of their own country. That is where we find Nepalese betting today.
Is online sports betting legal in Nepal?
The status of online sports betting in Nepal is a grey area. It is officially illegal, but the authorities do little to discourage this activity. Nepalese sports bettors are not penalized for partaking in online betting activities, and foreign online bookmakers are not blocked.
This is enough for most punters who do not let the question, "is bet365 legal in Nepal" stop them from setting up an account.
Indian local betting sites, for instance, remain open for business. Some banks do not allow transactions between online bookmakers and Nepalese residents but there are many easy payment options still available.
Such an Asian bookie will also have decent coverage of domestic championships and leagues from this part of the world for interested punters.
Nepalese players can get around such blocks by using VPNs (virtual private networks). With punishments down to a minimum and reserved for the bookies themselves, not the punters, online betting in Nepal is very much an open industry.
Once the initial obstacle is overcome, one can download a betting app in Nepal and enjoy the mobile gaming experience to the fullest.
Are there any sports betting bonuses and free bets for Nepalese players?
Nepalese punters should be quite pleased with the number of respected online bookies and great sports betting bonuses that are available to them.
The online betting sites in Nepal have learned from the success of their international peers and appeal to prospective punters with such offers and freebies.
A quick look at our array of top Nepalese bookies will showcase a host of betting site offers that are well worth a look. If bagging an online betting bonus is something that appeals to you, William Hill is dishing out a 100% match which can double your deposit up to €100.
The same offer can be claimed at 18bet, while Novibet delivers a larger 150% match worth up to the same figure.
If you fancy your chances at a spot of cryptocurrency betting, Cloudbet's 100% match up to 5 BTC is the best in the business. 1xBit, 1xBet, 22Bet and MELbet all offer variants of the offers mentioned above, with smaller or larger matches, tailor-made to your needs.
You will surely have no problem finding the best site for online betting among the gambling operators that we endorse.
Before claiming any bonus at a Nepalese casino, you should check the wagering requirements of the offer. New players cannot place live bets with slot bonuses, so check game eligibility terms, too.
For instance, who can take the 175 McBookie casino bonus? Read the terms and conditions to find out that, plus discover how to wager the BetReally casino bonus depending on your country or your region. By checking the Ts and Cs of any offer, you can stay in the know.
There are too many valuable bonuses to mention here. To find more, simply refer to the promotions section at Gamblingjudge.com.
Make sure to read and understand the terms and conditions that apply to each bonus. Many of them appear similar, but there are significant differences in qualifying requirements and usage.
Tips and tricks for online betting in Nepal
If you want to engage in online gambling in Nepal, it is worth considering these quick tips before you gamble online:
Look for value in sports betting markets. Which sites have high odds and the best odds? Do not just settle for any bookmaker.

Many online casinos accept players from Nepal, so you can afford to be picky about where you play.

Gambling is illegal in Nepal, but you will not be prosecuted for doing so, so do not worry about that.

Ensure that you have a US dollar currency payment method at your disposal, as this will be ideal for most betting sites.

Always check the Ts and Cs of bonuses to ensure that Nepalese players can claim.
The future of online gambling in Nepal
Online gambling in Nepal does not look as though it will undergo many changes in the future. Land-based casinos in Nepal remain open and aim their services at foreign nationals rather than Nepalese residents. Online casinos in Nepal fall outside of the Nepalese gambling laws, but the Nepalese government shows no signs of changing their stance nor making them legal.
For now, the future of betting apps in Nepal, online sports betting, internet casinos and all other forms of Nepal gambling options remain cemented in place, with nothing set to change.
FAQs: Your questions on Nepal betting sites and bookmakers answered
If you still have questions about betting in Nepal, we are here to help with our brief FAQ guide.
Yes. While betting sites in Nepal are not legal, there are no punishments for choosing to play at them, irrespective of where you live.
No. It does not matter whether you play at European, US or Asian bookies, you are not required to pay taxes on anything you win as the industry is not regulated.
You must make sure that you can use a payment method that is available at your chosen online gambling site. Head to the cashier page and enter your details before confirming your deposit. It should be an instantaneous process.
Despite being illegal, there are no issues with you betting. You will not be prosecuted for doing so. The exception is betting on Elephant Polo, which can see you face a prison sentence or hefty fine.
Yes. Nepal casinos are not actually based in Nepal but offshore, so almost all of them offer bonuses in some way, shape or form.
Play at the best Nepalese online casinos today
Online betting in Nepal falls into a grey zone, where online bookies are illegal, but playing at them is not a prosecutable offense. Fortunately, other authorities regulate casinos, ensuring that you can access betting markets and online casinos safely. Head over to our top Nepal betting site reviews by searching for gambling sites by country. This way, you can find the ideal place to play today.