Venezuela Betting Sites and Bookmakers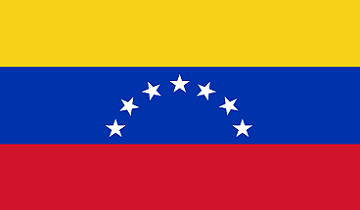 The South American nation of Venezuela lays claim to the largest oil reserves in the world and is one of the biggest oil exporters on the planet.
Despite this, Venezuela is suffering through an economic emergency as a growing number of its 31.5 million residents are living in poverty and starving.
Out-of-control inflation, rampant corruption, and rising crime rates only add to the problems.
With a general lack of disposable income, it should come as little surprise that the Venezuelan betting market pales in comparison to neighboring markets.
Nonetheless, just like in many other poor countries, sports betting is big business.
Most forms of gambling in Venezuela are legal but the market is tightly controlled and, especially in the case of sports wagering, quite limited.
Punters have a few options when it comes to getting their action. They can place wagers in sportsbooks that are located in the 5 casinos that operate here, they can find themselves an illegal local bookie or they can place wagers with foreign online bookmakers.
Thankfully for punters, placing bets with foreign online bookies is not illegal.
There are currently no licensed online bookmakers based here although a pair of licenses were issued to such operators a few years ago. Both of those online betting enterprises have since gone out of business.
More and more Venezuelan sports bettors are turning to foreign online bookmakers, including betting sites in Uruguay.
A majority of the most trusted online bookies accept bets from Venezuelan punters and a lot of them even offer services in Spanish.
Top 10 Betting Sites for Venezuela
in 28 September 2023 – Updated List
Rank
Bookmaker
Bonus
Safe & Trusted
Rating
Get Started
What are the Best Sports Betting Sites and Bookmakers for Venezuela?
Venezuelan sports gamblers have a lot of great options when it comes to selecting a reputable online bookmaker. Punters love the competitive odds and variety of betting options that industry leaders such as Paddy Power and Betclic offer.
It is widely known that Bwin, and Tonybet have built solid reputations by offering their customers hassle-free payouts and a vast array of ongoing bonuses. Venezuelan sports betting fans love the in-play betting and live streaming that Novibet and Parimatch provide for their customers.
Punters are urged to check out the in-depth bookmaker reviews at Gamblingjudge.com to find out why these and other online bookies like YouWin, Boyle Sports, and NordicBet are so popular with the Venezuelan sports betting community.
What are the Most Popular Sports in Venezuela?
Venezuelans enjoy a very diverse range of sports and the country is home to several domestic leagues. Baseball, basketball, and soccer all boast a strong following as do rugby, tennis, and cycling.
Jhonattan Vegas' success in the 2011 PGA Tour helped to raise golf's profile in the country while Pastor Maldonado's F1 success has done the same for motorsports. Martial Arts, Bullfighting, and Coleo are also wildly popular sports in Venezuela.
Is Online Sports Betting Legal in Venezuela?
The only legal venues for Venezuelan sports bettors to get their action are at sportsbooks that operate inside licensed casinos. Of course, with only 5 licensed casinos operating here, many punters are forced to seek out alternatives. The good news is that online sports betting in Venezuela is legal, just like it is in Aruba.
The bad news is that there are no licensed online bookies based here. Fortunately, punters are free to place their wagers with foreign online bookies. While these foreign bookmakers are not licensed or regulated in Venezuela, most of them operate to the highest industry standards.
Venezuelan sports gamblers should be sure to refer to the bookmaker reviews at Gamblingjudge.com to find the best and most trusted online bookies.
Are there any Sports Betting Bonuses and Free Bets for Venezuelan Players?
There are several online bookmakers that are competing for their share of the Venezuelan sports gambling market which means that there are a lot of incentives and bonuses available to punters.  Smaller sign up bonuses are easy to claim at Dafabet, Betsafe or Mobilbet.
Venezuelan sports betting buffs are cashing in on the €50-€75 free bet bonuses that 12Bet and Exclusivebet are giving away while the €100 worth of free bonuses at Betrally are also popular.
There are even more cash betting bonuses waiting to be claimed. New customers can get €50 in bonus betting cash when they sign up at BetAtHome and €100 in bonus betting cash is just a few mouse clicks away at SLBet. Those looking for something bigger will be thrilled with the $1,000 in bonus betting cash that can be had at The Greek and BetOnline.
Other articles you might like:
The best overall sports betting site in Venezuela
Full with available sign up bonuses