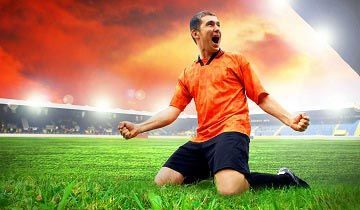 One of the most common questions that is asked by sports gambling enthusiasts is "What is the best sportsbook?"
This is something like asking "What is the best sports bar?" The answer depends on what the person is specifically looking for.
Do they like getting the best odds margins? Do they like getting accumulator bonuses and loyalty rewards? What about limits?
There are many questions that a bettor needs to answer before choosing the best online bookie for them.
For many punters, having a wide variety of wagering options is very important and the best betting sites are offering more choices every day.
Pool betting, in-game wagers, and being able to play a few hands of blackjack during the commercial breaks are very attractive. There's a perfect way to find the right place for you to get your action: you can choose pool betting sites from Gambling Judge's top 100 bookmakers. We have also prepared a top 5 offshore sportsbooks list.
Here are a few of the questions that punters want answers to when they are in the market for the top betting sites with live streaming.
How do Sportsbooks Work?
Sportsbooks have been working the same way since the early days. They post odds that reflect the chances of an event occurring or not occurring. In the case of a coin toss which is, in theory, a 50-50 proposition, the bookie will offer the punter odds on the outcome.
But, in order for them to make money, they cut the odds that are offered to the bettor. For example, instead of offering even money on both heads and tails, the bookies shave a few points off of the return.
So, depending on the "vigorish", or "juice", which in essence is a small commission, the book might offer both heads and tails at 1.95. If the punter lays $1 on heads and wins the bet then he would be awarded his original $1 stake plus $0.95 in winnings for a total of a $1.95 return.
If the bet taker gets uneven action, then they might alter the odds to draw more action on the other side. Say that Heads has $10,000 in bets and Tails has $1,000. This leaves the bookie exposed. They stand to lose $9,000 if Heads hits. So the odds might become Heads at 1.85 and Tails at 2.10 in hopes of getting more action on tails.
These are a couple of strategies that minimize the risk so that the top sportsbooks can stay in business.
Top 20 Recommended Sportsbooks [2021] – Updated List
To compare and filter over 200 online sportsbooks, go here
Rank
Bookmaker
Bonus
Safe & Trusted
Rating
Get Started
To compare and filter over 200 websites, go here.
Do Sportsbook Ban Winners and Limit Players?
While it isn't a common practice, sportsbooks have been known to ban players from time to time. It is extremely rare that players are banned for winning too much. Always keep in mind that buried in the small print of the terms and conditions at most online sportsbooks, there is a clause that states that the book may ban a player at their own discretion.
This, however, can be a counterproductive measure. What sportsbook wants to be known for banning winners?
Placing low and high wager limits on players is an entirely different story. Most bookies place limits on bet amounts. This is why betting exchanges are also high stakes betting sites. Most exchanges operate by pitting bettors against each other instead of backing the action themselves and that's where profit opportunities arise. Apply the best Betfair trading strategies  and learn how to be successful with betting exchanges.
How do Sportsbooks Set Their Lines and Odds?
When bookies look to set their odds, they seek out betting traders for help. This is where groups like Oddsmatrix come into play. Betting consultants are some of the brightest sporting minds on earth and they are very good at what they do.
They have to be. Billions of dollars are wagered based on their numbers and they are trusted to set a proper line. Weak lines are easily exploited and sportsbooks stand to lose a lot of money.
These traders are usually teams of several people who use a variety of factors to come to a consensus on what a line should be. Aside from mind-numbing algorithms and formulas, these sports nerds also know what teams historically draw the most action.
For example, the Dallas Cowboys, New York Yankees, and Los Angeles Lakers have huge fan bases that love to bet on their teams. The consultants use all their information to come up with a number that will attract even money on both sides.
Once they agree on the number, the consultants pass it on to the sportsbook who then factor in the vigorish and then offer the betting line to the public. Depending on the amount of money that is wagered on either side, the books then adjust the line accordingly.
How do you choose the Best Sportsbook?
Low juice is definitely one of the more critical things to take into consideration when choosing the best online sportsbook for you. Bettors also like free bet codes and other sign up incentives and there are lots to be had in this competitive business.
The biggest sportsbooks such as Betclic, LSbet, or Betrally have stayed on top of the industry for years by offering their players competitive odds and a wide range of bonuses and incentives for their existing players. This keeps their customers coming back and it also brings new clients on a daily basis.
Let's not forget about customer service which is an important aspect of any business. The top online sportsbooks also give their customers as many deposit and withdrawal options as possible. Fast and easy payouts are critical for instant withdrawal bookmakers when trying to retain clients, lure new ones, and establish trust. The top sportsbooks continuously work with software developers to make their websites easy to navigate.
Choosing the best sportsbook involves a bit of research but it is worthwhile if a punter wants to have the greatest chances of coming out ahead.
Other articles you might like: