Arbitrage Friendly Bookmakers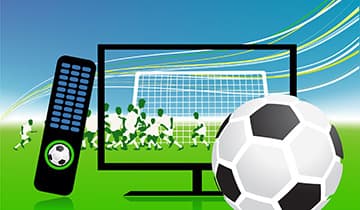 It's hard to find any sympathy for bookmakers, even if they are arb friendly bookies.
They take their margins and make their millions in what is a relatively risk-free business.
It's ok for them to nickel and dime their customers but as soon as the punter finds a way to turn the tables by taking advantage of bookies that allow arbitrage, many of them respond by suspending players and shutting down their accounts. Have a look at the tips we offer you to avoid having your account closed in our bookies that don't limit accounts article.
Who can blame a sports bettor for pursuing any opportunity that gives a bit of an edge?
Every bettor wants to play at arbitrage friendly bookmakers and nobody can blame them for that. Arb friendly bookmakers certainly offer an advantage over others.
Top Sports Welcome Bonuses
in 01 November 2023 – Updated List
Rank
Bookmaker
Bonus
Safe & Trusted
Rating
Get Started
Many of the biggest betting companies do not like the idea of arbitrage betting and that's why there are not many arbitrage bookmakers out there.
That's also the reason why players search for arbitrage betting sites all over the world, even if they are a little weird (i.e. arbing with Nigerian bookmakers).
Arbing puts the customer in a position to make guaranteed profits, just like with matched betting and dutching. That's why bookmakers naturally don't like it. Well, most bookmakers anyway – there are also bookies that allow arbitrage. It's easy to see why the list of best bookies for arbing is very short.
The whole business of online bookmaking is designed to make profits for the international gambling companies and not the bettors.
Arbitrage betting sites are kind of the opposite of this. Sure, bookies accept that sometimes their customers win because it's just the nature of the business.
But they cannot stand it when the sports bettor always wins, which is possible at arb friendly bookmakers – especially if the player picks the best sports for arbitrage betting.
This is why many online betting companies are on the lookout for arbers and why arbitrage friendly bookmakers don't last much in the industry.
If a bookmaker suspects that a punter is looking for a guaranteed profit, the book is quick to put limits on the punter, or, as already mentioned, suspend or possibly close their account.
It is a good thing for the profit seekers that there are some online bookmakers that not only allow, but encourage arbing.
Yes, there are still arb friendly bookies out there and we can show you how to find them.
In fact, we can offer you the best sites for arbitrage betting. If you want to play at best bookies for arbing, keep reading.
Below, we are explaining everything you need to know in detail.  Let's start with the 2023 sharp bookmakers list (*) that contains the best bookmakers for arbitrage betting.
(*) Sharp bookmakers have fast and automatic odds, which are useful for arbitrage betting. Soft bookmakers are the opposite, their odds are manual and slow. Pinnacle arbitrage, for example, is a sharp bookmaker – for more read our article: What is sharp betting? 
Best Bookmakers for Arbitrage Betting
Once again, the answer to is arbitrage betting legal question is yes, but bookies are free to allow arbing or not. In other words, while they are perfectly legal, a bookmaker can restrict them on its own website – this is perfectly legal too.
Most traditional sportsbooks look at arbitrage betting as a mortal sin. They do all they can to weed out scalpers. Not at Pinnacle. In fact, Pinnacle Sports Bookmakers UK Ltd invites arbiters to ply their trade at their sportsbook. It is also one of the US friendly bookmakers.
They have so much confidence in their sharp odds and ability to lay off bets that they are the only traditional online bookmaker to welcome arbitrage betting.
They claim to have the best odds and the highest limits. They even advertise that they are better than sports exchanges. They take pride in offering the highest limits of any sportsbook in the world which is just what arbers want.
You can beat them up as much as you can and they won't suspend, ban, or even put limits on you just because you are winning too much. With an attitude like this, Pinnaclesports is definitely a sportsbook worth considering when you are thinking of arb opportunities.
How to Avoid Getting Limited by Bookmakers: The Trick Of Playing At Arbitrage Bookmakers
So, how do bookmakers know you are arbing? Most punters place bets in nice round numbers. $5, $10, $50, and so on. The mathematics behind arbing normally call for odd bet amounts such as $892.56, or $79.68. When a bookie notices that one of their customers keeps placing unusual bet amounts, they start to get a bit suspicious.
Arbitrage friendly bookmakers don't track things like this, but others will do. Also, you should not always use best sports for arbitrage betting: Bookies also know about these sports and track them specifically, but for sure you can use our tips and tricks about tennis arbitrage betting.
The first thing they think is that the customer is arbing or sharbing (placing arbitrage bets at high street bookies shops). If the sportsbook is not arbitrage bet friendly, then the punter might soon find that his betting limits have been lowered. While the limits are still enough to place decent wagers with, they make it much less worthwhile to make arbitrage bets. Arbitrage betting sites, on the other hand, do not put any limitations on your wagers.
One way of avoiding detection is to bet round numbers. Instead of betting $693.67, make your wager an even $700. Of course, this all depends on the arbor's margin. The point is, try to have a bit of consistency when placing an arbitrage bet. In this context, you can think about arbing with Nigerian bookmakers: They usually have more liberal rules when it comes to "round numbers". However, we will recommend sticking with US friendly bookmakers in Europe – Nigerian laws are quite "liberal" when it comes to protect your winnings.
Another tactic that "people who win too much" like to employ is a sacrificial losing bet. Sometimes, even the occasional small losing bet is enough to keep off the bookie's radar. If you are playing at US friendly bookmakers, for example, put $10 on some near impossible long-shot and hope it doesn't cash. It may seem counter-productive but it can be a relatively cheap way to avoid suspicion.
One of the best methods of avoiding detection is to keep track of your record at the different sportsbooks that you use. If you are ahead at one, then lay the arbitrage bet that is most likely to lose. For example, if you are ahead at Pinnacle arbitrage, you can think about switching to Betfair arbitrage for a while.
You don't really need to care about being down a bunch of money at a book because they like when you're down. They have a different view of things if you are up a considerable amount. So even it out a bit.
A sensible thing that punters can do to keep off the bookie's radar is to limit your deposits and withdrawals. The legal betting sites pay the fee for all of these transactions and they might get a little peeved if you are constantly moving money in and out of your account.
The fees will add up and the bookie might get fed up. In fact, this can be a problem even at arbitrage friendly bookmakers UK after a while: Watch out your fees and don't let them "grow" too big.
Remember, it's just best to avoid being limited because it will severely impact your ability to make decent profits. Taking these steps do not guarantee against detection and limits but they do go a long way towards avoiding them.
Why Should you use Betting Exchanges for Arbitrage Betting?
Betting exchanges are quite different from traditional bookmakers, such as Belgium betting sites. At betting exchanges, you are really betting head-to-head with other bettors (check here our head-to-head sports betting guide). You are not betting against the sportsbook. The betting exchange takes a commission from winning bets. You may want to take a closer look at our betting exchange – Belgium based sites.
Punters are not charged juice on each bet like they are at other sportsbooks. One of the best features of betting exchanges is that you will usually find the best odds at them. Quite often, the differences are significant. Because arbers will need to pay a commission on winning bets, it is preferable if the betting exchange is used on the arbing option with the lower payout but this is not always the case.
Arbitrage bettors need to do the math. While picking one of the arbitrage-friendly bookmakers UK, for example, you must consider the lower payout values too.
One of, if not the best place for peer-to-peer betting is Betfair, which is also in our best bookmakers for arbitrage list. There is a huge number of users who take advantage of Betfair trading strategies to make profits from online betting. They offer different odds and as long as their exposed bet amount is covered, the sky is the limit. Of course, if you are to back a bet with a large sum of money then you will need takers to lay the bet.
If you offer $50,000 on a certain play then you will need other bettors to match your action (find out here what unmatched bets and partially matched bets are, too). There is no guarantee that this will happen. You might only be able to find $20,000 of lay bets.
Other major players in the betting exchange business are Betdaq and Matchbook which are both in the list of sharp bookmakers and great places to seek arbitrage opportunities. Check with GamblingJudge to find the world's best betting exchanges. While you're at it, take advantage of one of the many bonuses that are found through GamblingJudge.
Frequently Asked Questions
Arbitrage - or arbing - is also called "matched betting" is placing bets on every possible outcome of an event with different bookmakers at prices that ensure that whatever the result a profit will be achieved
Profits are often small in percentage terms but if stakes can be matched then physical profits can be large.