Largest Sports Betting Companies in 2021 [Updated list]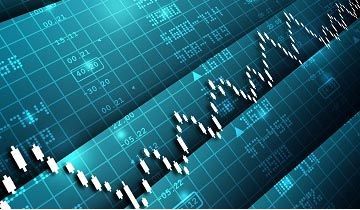 Sports betting companies are making it easier for sports bettors to use their services.
The biggest betting companies work closely with software developers to make it easier to navigate their sites.
Most implement sound business practices and maintain a strong economic posture which enables them to deliver a quality product to their clients.
Largest betting companies are constantly expanding the services that they offer. Bookmakers that once dealt strictly with sports now offer services such as poker, casino, and financial betting among other things.
The success of many of the biggest gambling companies has inspired many others, such as new independent bookmakers to join in the chase for their piece of the billions of dollars that are wagered each year.
Start-up enterprises like BetAdonis, Betmotion, Big Bet World or Nederbet are in for some stiff competition and many of these new bet companies fail against biggest betting operators.
Fortunately for sports enthusiasts, the stiff competition means that these betting businesses are doing all they can to get your business.
Best odds guaranteed, no deposit free bets, and other loyalty incentives that biggest betting companies offer are windfalls for bettors.
How Many Betting Companies are there in the World?
How many stars are in the sky? How many grains of sand are on a beach? Those are some pretty tough questions that really have no answers.
There are countless stars in the sky and countless grains of sand on the beach. It's the same as asking how many of these companies exist in the world. There are too many to count and the number is growing every day.
It was recently estimated that there are over 300 sports betting firms licensed in the UK alone, from which the majority are offering free bets and bonuses for UK players.
Best Sports Betting Companies [2021] – Updated List
Rank
Casino
Welcome Bonus
Safe & Trusted
Rating
Get Started
Compare more than 200 like these here
What is the Biggest Betting Company?
In a world of mergers and acquisitions, the sizes of businesses are constantly changing. As a result, world's largest betting company constantly gets changed too. In 2015, betting giant Ladbrokes merged with Coral to form the largest betting company in the United Kingdom. This new partnership saw them become bigger than the reigning big gun, William Hill. In general, we can say that biggest gambling companies in the world are mostly based in the United Kingdom.
However, this merger came with consequences as the new alliance was forced to close many of their operations which affected their overall size. As of late 2015, William Hill remained the biggest betting company in the world. Of course, William Hill and the other giants such as Paddy Power, Betfair Group, and the Amaya Gaming Group are a merger away from losing their ranking on the list of top betting firms.
In other words, the list of the biggest betting companies constantly gets changed – it is never a fixed list.
Which Betting Company is the Best?
This question is a little subjective and it is just like asking for the largest betting companies. It depends on what parameters are used to define the word "best". The best online betting site for you depends on your needs as a punter. If you are looking for the best online casino, then 888 might be the best online gaming site for you.
If your preference is sports betting, then LSbet or Marathonbet might be the place for you. If you like variety and require an internet gambling site to offer sports, poker, and casino, then perhaps Guts would be most suitable.
A prospective sportsbook client must also take into consideration what kinds of sports bonuses they are offered, such as betting accumulator bonuses (starting from a double bet to accumulators with 10 selections), mobile bonuses or for live betting bonuses. All of the big and established betting operations offer a wide array of such free bet codes for new or existing customers.
It's up to the player to find the betting business that suits them best. Some of the most important considerations are safety and reliability. To increase your degree of safety you can always opt for an intermediary between the bookmaker and your bank, like with Trustly betting sites. All of the aforementioned sites are well-known for being trustworthy and reliable.
Why are Betting Companies Registered in Gibraltar, Costa Rica, and Other Offshore Locations?
There were a few good online betting companies operating out of the United States but the US government's hard-line stance against internet gambling forced many of these companies out of their territory. Costa Rica was and still is seen as a safe haven for operators due to their relaxed attitude towards these online businesses. Their tax laws are also much friendlier and these are driving forces in the explosion of the Costa Rica sports betting sites that base themselves out of this sunny paradise.
In other words, the majority of the biggest gambling companies operate from offshore locations due to liberal gambling (and taxing) laws.
In Gibraltar, online gaming is estimated to contribute upwards of 25% of the GDP. Relaxed tax laws have attracted many sports betting companies. Sites that previously operated in other territories simply relocated due to the sizeable tax advantages. The same is true for several other regions around the world. Tax laws and relaxed regulations make them attractive destinations for both established businesses and start-up operations.
Who Regulates Betting Companies?
There is no one body that oversees the regulations and laws that govern online sports betting sites. Gambling sites are subject to the rules and regulations of the countries out of which they operate. For example, Crownbet is based in Australia and must abide by Australia's rules.
One such rule is that any internet betting site cannot offer its services to all Australian residents. It is up to the company to be familiar with and adhere to the policies that are in place in their specific region. Rules and regulations differ greatly in every region.
Should Sports Betting Companies be Allowed to Advertise?
This is another one of those subjective questions that will have a different answer depending on who is asked. Many believe that these firms should be free to advertise like most other businesses. On the flip side, many people believe that they should not be able to. There are valid arguments on both sides.
People who say yes believe in free enterprise and personal responsibility. People on the "no" side equate gambling, tobacco and alcohol which have tight restrictions placed on their advertising efforts. There is no denying that many social problems arise as a result of gambling.
Regardless of local laws, companies have found ways to advertise their products to the global market, where international betting sites dominate the field. The answer to this question is really a matter of opinion.
What Sports Teams are Sponsored by Betting Sites?
Believe it or not, despite the optics, betting companies sponsor sports teams. Examples are found in European soccer where teams such as Manchester United, Aston Villa, Arsenal London, and Chelsea London receive very generous sponsorships from some of the world's largest sports betting companies.
Newcastle, Fulham, Liverpool, and Everton are also the beneficiaries of sport betting site sponsorships. With so much money up for grabs, the North American sports leagues such as the NFL, NBA, MLB, and NHL are getting closer to having this new revenue stream available to their teams, but this industry is growing up every day if you want to improve your knowledge you can also check our virtual betting guide.
Other articles you might like: