High Stakes Betting Sites for High Rollers
---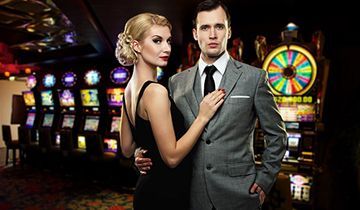 People tend to get in the highly competitive industry of sports betting for all the wrong reasons and quite often they deviate from the initial path.
Many start their online gambling experience as a casual activity, but get in way over their heads, when they inadvertently move on to high stakes betting.
In the absence of a clear plan and a coherent strategy, things almost always take a turn for the worse and the higher the limits, the bigger the risks.
One of the things that drive football fans and sport lovers in general to online gambling, is the desire to win a lot of money effortlessly.
Only a handful of them resort to betting with no limits, but many gradually move to higher ones without actually having a backup plan.
Before you try beating the odds of high stakes bookmakers, it is essential to make sure that you can survive the odds beating you.
This commonsense guideline needs to be at the cornerstone of any betting system to avoid an untimely conclusion of your gambling experience at high roller betting sites.
High stake bettors need to be aware of the fact that winning life-changing amounts with a minimal investment is nothing more than wishful thinking: High stakes betting has lots of risks.
Sports betting (and especially high stakes sports betting) shouldn't be regarded in the same way as lottery games, at least not if you hope to stand a chance in the long run.
Placing large bets erratically can be just as damaging as making big bets on a daily basis, if there is even the remotest chance of your online bankroll sucking in real life expenses.
In short, placing a high stakes bet is no joke: There are lots of things to consider.
Top 20 Bookmakers That Accept High Stake Bets [2021] – Updated List
Rank
Bookmaker
Bonus
High Stakes Accepted
Rating
Get Started
The Pitfalls of High-stakes Bets
The obvious inconveniences associated to high stakes wagers have to do with the risks taken by players and the possibility of losing a lot of money quickly. A proper bankroll management that restricts individual wagers to no more than 5% of the entire amount minimizes the chance of going broke at high roller betting sites.
Risk-averse players can further decrease the limits to as little as 1% and this should apply regardless of the size of the bankroll or the expectations of punters.
In addition to these obstacles that players of high roller gambling need to overcome when they start betting for high stakes, there are a couple of technical issues known to have plagued punters. Surprising enough, many of them are actually erected by high-stakes bookmakers, which occasionally prove to be more demanding than regular operators.
The latter are using a strategy that generates profit by processing volume players, while a high stakes sports betting site aims for a relatively narrow group of gamblers.
They want to minimize the risks of high rollers causing significant losses, as these big spenders can win a lot of money over a short period of time at high stakes bookmakers. Fraud represents a huge concern for all online gambling companies and all players should expect to be asked at some point to provide certain documents.
The idea is to be able to prove your identity, so that bookmakers can rest assured that their members are not trying to deceive them and are actually seeking a long-term and mutually lucrative deal. Basically, playing at high roller betting sites requires mutual respect and trust.
High-stakes sports betting sites (such as Ethereum betting sites) do offer certain privileges to their customers, as they compete for a relatively small community. At the same time, they are not going to make any compromises when it comes to security and they even undertake preliminary account verifications.
This is not customary for high stakes bookmakers and some clients can regard them as capricious and arbitrary, but there is no way around them: If you want to place a high stakes bet, you must accept these procedures. This is not customary for bookies and some clients can regard them as capricious and arbitrary, but there is no way around them.
Luckily for those who are ready to make the transition to the high stakes betting and place high stakes sporting wagers online, these verifications are a one-time gig. Once the identity is confirmed and players cash out their profits for the first time, future withdrawals will unfold at a faster rate and without unnecessary delays. It is mandatory for gamblers to have the papers prepared and ready to submit them immediately after an official request is made, to speed up the process and avoid account lockdowns.
No Such Thing As Betting With No Limits
Many of those who sign up for a real money account with high stakes sports betting sites are under the illusion that they will actually be allowed to wager as much money as they like. This is not actually the case and even high-stakes bookmakers are going to enforce certain limitations, to protect themselves from catastrophic losses. When choosing between one operator and the other, it is essential to undertake research. You can start with our list of sportsbooks reviews to learn more about the restrictions nobody talks about.
To start with, there are bookmaker withdrawal limits set for the minimum deposit and for the maximum deposit as well. Usually high stakes betting is something high rollers are interested in unlike those who prefer no minimum deposit betting. Players are usually allowed to deposit in excess of $10,000 and cash out 10 times more, although some Asian bookmakers show a greater deal of flexibility. Investing as much as $100,000 and withdrawing a six digit amount in one clean sweep is aimed at attracting the high stake bettors which are commonly referred to as whales in this industry.
The rule of thumb states that the limits for withdrawals are larger than the ones for deposits, but there are plenty of exceptions and prospective punters need to do their due diligence prior to signing up. Far more important is the minimum and maximum limit of wagering, as this is the most sensitive issue for those who choose high-stakes betting websites in the first place.
Regular bookmakers don't allow customers to bet in excess of $5000 on a single match and sometimes this is actually the maximum amount that one can win with a single wager. High stakes sporting wagers online bookies are significantly more generous and players are allowed to bet as much as $50,000 on various American leagues. Pinnacle Sports is a shining example of bookmaker that allows players to place such large bets, but there are plenty of Asian operators that showcase the same generosity.
These websites are supposed to attract exclusively high rollers, but every now and then they act as magnets for overly ambitious punters. They seem to be a godsend for Martingale players, who assume that if they are given enough time to place increasingly larger bets, they will eventually crash the house. This always proved to be a costly illusion and many of those who walk down this path, frequently back down when they have to make big bets, therefore defeating the purpose of their system. With the Fibonacci betting system instead can be used with a low bankroll.
In addition to the otherwise common limitation regarding the maximum amount that players can wager and win on a single bet, there are also some daily thresholds to be aware of. Sportsbooks that allow high-stakes bets quite often cap the profits one can secure over the course of 24 hours. The maximum payouts count in hundreds of thousands of dollars, millions for some, and they serve the purpose of limiting the size of the losses the house can suffer over a single day. In our biggest winning bets article we list the top highest winnings in betting history, along with a top of the bookmakers with the highest payout limits. It's a bit ironic that international gambling companies don't have the same limitations when it comes to losing players, as they are allowed to bet as much as they want as long as they keep losing.
Joining The Exclusive Group Of High Rollers
Finding the best betting sites with high odds is not an easy job. The higher the odds the higher the risks the same as low odds come with low risks. EVS betting, betting on 2.00 or 1/1 odds, could come as a good combination between the level of risk and the profits you can make. Check here our low odds laying system article for more info about this.
The obvious course of action for those who have higher ambitions than the next punter is to sign up for a real money account with bookmakers catering for their needs.
Sometimes players are so successful that they consider themselves ready to make the natural step further and move on to high-stakes wagers. Some international betting sites and Asian betting websites automatically upgrade those who accumulate the necessary number of comp points to VIP status and they are quite good at advertising the loyalty ladder.
Those who bet a lot of money over the course of one month are usually invited to join the exclusive group of big spenders. There are plenty of advantages associated to attaining the status, including access to free bets for existing customers, money back betting offers and better conversion of loyalty points.
This is obviously the best case scenario, as players automatically shift from regular wagers to betting for high-stakes while gaining new privileges and enjoy the gambling environment they are already familiar with.
What usually happens is that players who fancy the idea of betting with no limits need to get in touch with the customer support. These guys have the authority and tools necessary to bump the maximum limits for wagering, deposits and cash outs. Basically this is an incremental upgrade that can be done overnight or over a short period of time, in order to meet the increasingly high expectations of players.
Many bookmakers have their own list of excluded countries and residents of those nations are not allowed to sign up for real money account. Not surprisingly, they got the same attitude towards people who desire to turn into high rollers and choose not to allow the requested upgrade. Some of them on the other hand are bookies that don't limit your bet sizes if you go for higher amounts. It's no coincidence that poorer countries are usually on the list, as the risks associated to fraud are higher and bookies don't want to get themselves thrown into an international money laundering scandal.
Another reason for why some countries are constantly shunned is that over the course of time, their residents caused more bonus abuses, unlawful deposits and withdrawals than their foreign counterparts. It is also customary for bookmakers to gradually increase the limits instead of moving the sliders from low to high, so to some extent punters go through a testing period. At least in theory, it is also possible for players to be relegated to their former status or have the privileges removed.
The Illusion Of Responsible Gambling
All online gambling operators that have their headquarters located in jurisdictions where these activities are strictly regulated, need to uphold the highest standards of responsible gambling. This naturally applies to high rollers and the bookmakers catering to their every need. One of the common arguments used by bookies is that the betting limits are in place to protect the customers and make sure that they don't play above their means.
It's not a lie if you believe it, but truth be told, bookmakers are more concerned about being themselves safe. They are more than willing to lift all the restrictions to players who have the means and willingness to wager huge amounts, particularly if they are not that successful. They go to great lengths to paint the advantages of VIP membership while downplaying the rake charged or the proverbial house edge that applies to all sports betting.
When betting at higher limits, players need to realize that even a relatively short downswing can result in the losses of gargantuan amounts. Chasing losses is always dangerous regardless of the size of the financial commitment, but high rollers are more likely to find themselves between a rock and a hard place. If you fall off the wagon, the odds of realizing the trouble you are in are not that great and even those who finally decide to seek help usually lose heaps of money until they actually stop.
Responsible gambling is unfortunately too often nothing more than a fancy term that is rather shallow and doesn't act as the safety net it is supposed to be. Having a dedicated account manager mostly helps punters with their technical betting problems, rather than helping them fight gambling addiction. They come in handy when chasing bonuses, asking for good odds or coverage for exotic markets, but when pitch comes to shove, gamblers are mostly on their own.
Punters should practice responsible gambling right from the start and develop the ability of identifying a problem before it becomes an emergency. It also helps to have a certain betting strategy and stick to it regardless of the occasional bumps in the road, without overestimating its effectiveness.
It might sound as a cliché, but the biggest threat to the well-being of punters in general and high rollers in particular, is to bet at stakes they simply can't afford. At the first sign of trouble, players should use the radical, but highly effective tool of self-excluding until they are once again in control of their gambling routine.
Other articles you might like: